BP Plus Fuel Card
An ideal fuel card for businesses and sole traders.

Start saving with BP Plus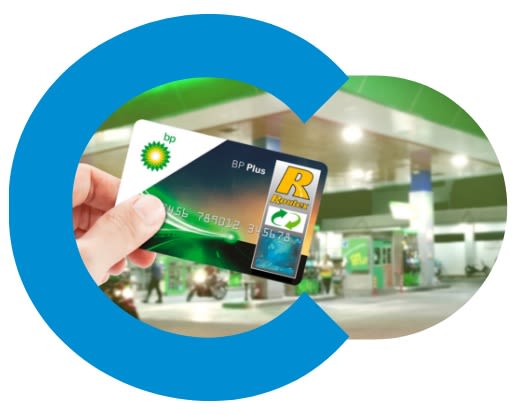 Need to refill anywhere in the UK? The BP Plus card is one of the best choices for sole traders and businesses. This fuel card has one of the biggest networks in the UK thanks to all its partner locations, so you can use your BP Plus card at over 3,400 stations including 60% of stations on the motorway. When you use your BP card, you unlock benefits and potential discounts for your business each time your refill.
Match the market
The BP Plus fuel card has fixed weekly prices that track wholesale oil costs, giving you cost savings.
A card for the many
This BP fuel card is a good fit for almost every car and van business thanks to its vast network and added benefits.
Improve management
Looking to reduce your fuel costs? Use an online account system to track your usage and find areas to cut down.
Our purpose is to save you time and money. We are the experts at scouring the market, sourcing the best deals and passing them on to you.
30-second form
Tell us about your business needs, your vehicle types and where you prefer to fill up with fuel.
We filter the offers
We'll then compare fuel cards across the UK, our database of cards cover 95% of UK fuel stations.
Get the perfect fuel card
After our free fuel card comparison, it's time to get your card and start spending on fuel! Simple as that.
Frequently asked questions
There are just a few steps for you to complete before you can get your fuel card. Here's how it all works:
1. Send us your contact information and application. We'll pass those details over to your fuel card provider.
2. The fuel card provider will get in touch by phone or email. After that, an expert will double-check your details and make sure you're getting the right card to fit your business needs.
3. You confirm your fleet details (number of vehicles, cards needed, etc) to finalise your application.
The boring bit! A credit check will have to be completed so you'll have to send us some financial details. This process is usually done within 48 hours.
Next, you'll find out if your application has been approved. Your printed cards should be sent to you within 10 to 14 working days.
Finally, you'll get a welcome call from your local fuel card branch or customer service department. They'll help you set up an online account system, which we highly recommend to get the most out of your new fuel card.
We recommend the BP Plus fuel card for any car or van drivers and businesses, including fleets! The BP Plus card comes with tons of benefits, including one of the best fuel card networks. Here's what you get when you use your BP Plus card:
1. Make your admin simple
There's nothing worse than filing for your taxes and VAT reclaims when you have to dig up old receipts and multiple invoices. Having a BP Plus card makes your admin work so much easier by getting all your fuel costs onto one invoice.
2. Discounts on BP Ultimate fuel
Want to upgrade which fuel you use, but the costs are too high? The BP Plus card can help you cut the costs of filling on BP's premium fuel. This fuel helps to clean your engine and can support your vehicles to run for longer.
Filling up on fuel doesn't have to break the bank. With your BP Plus card, you'll get a weekly report on the price of fuel. Keep an eye on those prices!
3. Benefit from BPme Rewards
Refill at BP stations but don't use a fuel card? You're missing out on some great loyalty points. Each time you refill at BP with your card or use one of their car washes, you get BPme Rewards points. These BP points can then be used at some of the major brands in the UK.
4. Refill almost anywhere
Using a fuel card shouldn't come with added worries about where you can use it. If you want some of the best coverage in the UK, BP has your back. Whether you're a sole trader or fleet, BP's network spans across the country so you always have a place to use your card.
Sole traders who drive a car or van
Car and van fleets
General businesses of all sizes
The BP Plus card is a great all-rounder that fits many business types. Many of the BP stations also have car washes and places to fill up on AdBlue if you need it.
For HGV fleets and coach drivers who want to use BP, we recommend the BP Bunker card.
The BP Plus card can be used at all the BP stations across the UK. BP has one of the biggest networks in the UK with over 1,200 stations. But the BP Plus card gives you access to their partner stations too, bringing you up to a massive 3,400+ fuel card location total.
The BP Plus card can be used at over 60% of the stations on Britain's motorways. Whether you're travelling across the UK or want discounts at your local BP station, the BP Plus fuel card is a great option for your business.