Esso Europe Fuel Card
For when the familiar sight of Esso filling stations across Europe and streamlined convenience is important.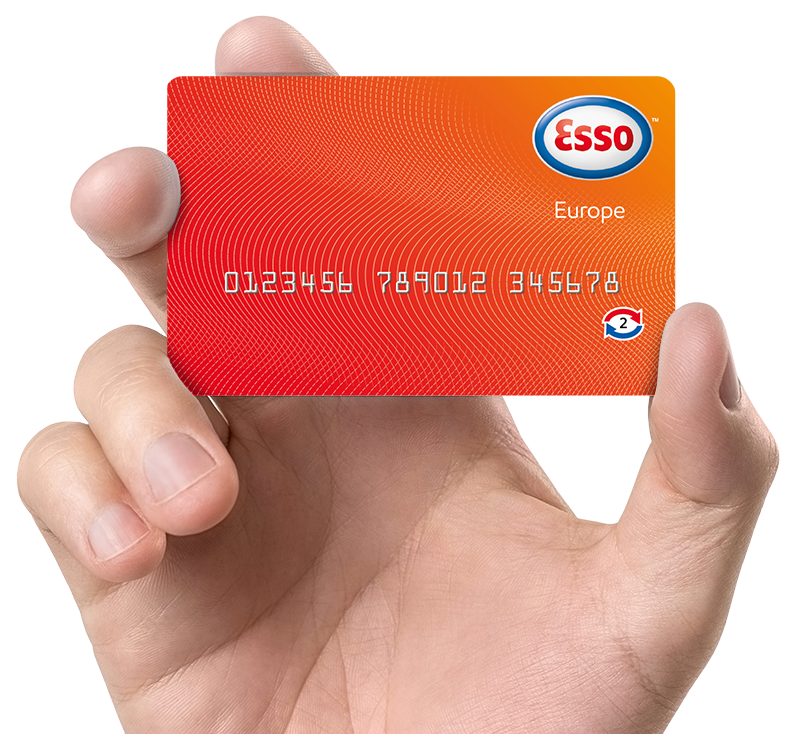 Start saving with Esso Europe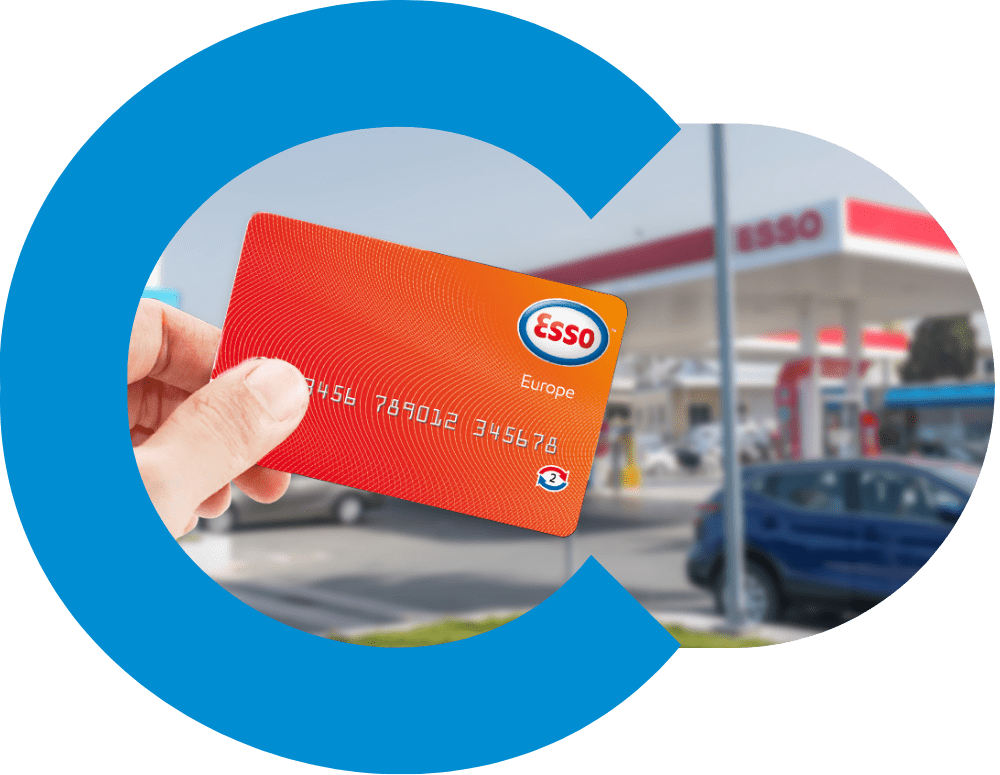 Esso stations are a familiar sight for any driver travelling across Europe. If you want to use one of the biggest networks in Europe with a fuel card, This Esso fuel card is a great choice. Use the fixed price Esso Europe card to pay for fuel and toll roads wherever you are in Europe.
Access over 14,000 fuel stations across 28 European countries
Enjoy competitive pricing on all fuel spend
Use the card on all major toll roads and Eurovignettes
Our purpose is to save you time and money. We are experts at scouring the market, sourcing the best deals and passing them on to you.
30-second form
Tell us about your business needs, your vehicle types and where you prefer to fill up with fuel.
We filter the offers
We'll then compare fuel cards across the UK, our database of cards cover 95% of UK fuel stations.
Get the perfect fuel card
After our free fuel card comparison, it's time to get your card and start spending on fuel! Simple as that.
Frequently asked questions
We recommend the Esso Europe card for all businesses and sole traders who need to refill in multiple European countries. Here's what you get when you use your Esso card:
1. Fixed fuel prices
Paying for fuel is often an unstable cost, especially when prices differ across borders. With the Esso Europe card, you get fixed weekly pricing reports every Friday. When you pay for fuel, you'll be paying based on the wholesale price of oil from that report. That means you always know how much you'll be paying each week so you can easily prepare. Plus, when the market price is down you can benefit from fuel cost savings.
2. Stations you know
Esso have thousands of stations across 28 countries in Europe. You'll definitely have some Esso stations on your usual routes in Europe. But what if you need to find a station when you're on the go? Your fuel card has an online account, so you can easily find your closest stations. With thousands of stations in Europe and the UK, you won't have any trouble planning your route.
3. Track fuel costs online
How much fuel do you and your fleet use? It's hard to track the costs when your fleet is all over Europe. Using the Esso Europe fuel card's online account management system, you can easily see your fuel usage and costs.
4. Costs in one invoice
Your fuel card isn't just for refilling. Use your Esso Europe card to pay for toll charges across Europe to simplify your admin time. You get everything one invoice, so making VAT reclaims is much easier.
Your Esso Europe card can be used in the UK and 28 more countries across Europe at over 14,000 stations. In the UK alone, you can use your Esso Europe card at over 3,400 stations.
When you're in Europe, you have access to Shell partner stations in Germany, France, Netherlands, Belgium, and more. You'll find handy Esso stations at border crossings and key sites on the continent. You don't have to make a detour to refill when you have your Esso Europe card.
HGV fleets
Truck drivers
Vans
Car drivers across Europe
If your business is based in the UK, but your drivers often drive in Europe, then the Esso Europe card is a great choice. Many of its stations are HGV-friendly and are open 24/7 so you can refill whenever you need to.
The Esso Europe card can be used for more than buying fuel. We know how tough travelling around Europe can be. Your fuel card can make your invoices simple – use your Esso card to pay for toll charges and get everything on one invoice.
Do you pay Eurovignette charges? For drivers and fleets in HGVs, the Esso Europe card is a handy tool to have. Your Esso card can be used to pay for Eurovignette charges too.
This makes life easier for you and your drivers. They only need one card to pay, and you only get one invoice for all those charges. If you want hassle-free admin, the Esso Europe card is a great pick.