Please wait while we find the best offer for your business...
Your recommended business dashcam provider:

Professional dashcams
Supplied by: Kinesis Telematics Ltd.
Hard wired professional vehicle cameras with 24-hour memory and cloud storage
Front-and-rear cameras record evidence of damage when vehicle is parked on the road
Link cameras with telematics for remote access in real time
Impact alerts and video recordings for insurance claims
We will call you to discuss this offer
Providers: Forward-facing, dual cameras and multi channel solutions
HD QUALITY IN ALL CONDITIONS
Great video, whatever the visibility
Clear footage in fog, rain and at night
TAMPER-PROOF AND DISCREET
Hard-wired cameras as small as an ice cube
Cameras are tamper proof and no distraction for the driver
INSTANT IMPACT ALERTS
Video or app alerts in minutes
Remotely download footage of accidents and save as evidence
MULTI CAMERA WITH SCREENS IN CAB
Eliminate driver blind spots
Much safer than mirrors for reversing and parking, with all-round vision
While you wait, take a look at our products
Take a look at other products available through iCompario: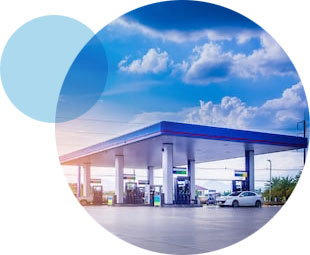 Want to save on business diesel or petrol with a discount payment card?
Pay for fuel at the end of the week with a ready-made VAT reclaim invoice. Save money, save time

Interested in comparing business telecoms solutions?
We can compare a range of mobile, hosted telephony and internet products from the world's leading providers
You are requesting more information about:
We collect the Personal Data in the above form for the purpose of improving our services to you, including responding to your query. By completing the above form you agree to our Privacy terms:- Read more here.