The behavior of drivers has a significant impact on the running costs of a company. Bad driving habits affect a variety of factors that are closely related. In fact, they largely affect a company's performance.
It is therefore particularly important that drivers are also informed about the consequences of bad habits, regularly trained and motivated to have positive driving behavior. In this way, they can make the best possible contribution to reducing expenses and increasing the performance of the company.
How do bad driving habits affect your business?
A driver who has bad habits in traffic can harm your company in the long term for various reasons. In fact, 47% of a vehicle's total cost can be attributed to driver behavior. However, that's not all, because bad driving habits also pose a great risk for everyone involved:
Safety risk for the driver and other road users

High cost of vehicle maintenance

Early loss of value in the fleet

Increased spending on fuel

Environmental impact

Long-term negative impact on the company's reputation
How driving behavior affects running costs
The high cost of fuel is undoubtedly one of the most serious costs that can be attributed to poor driving behavior and is around 30% of the total running costs of a company.
For small and medium-sized companies in particular, these are enormous costs that have a strong impact on performance. The high costs can be attributed to the following behavior:
Fast acceleration
Accelerating frequently and too quickly is one of the factors that leads to increased fuel consumption. Adjusting the driving style is not only cheaper, but also reduces the risk in road traffic. It is therefore important that the speed is adjusted in good time before the obstacles occur, such as by switching to a low gear before and changing to a higher gear after the obstacle.
Driving too fast
With the increased speed at high speed, the fuel consumption is also increased. The driver saves time by driving fast, but the fuel costs are higher in the end. This can be 20% more.
The optimal speed for moderate fuel consumption is approximately 95 km / h. In addition, adjusting the speed also has a positive effect on road safety.
Vehicle idling
Stopping idle for between 5 and 10 minutes can, depending on the size of the vehicle, result in an additional fuel consumption of 150 liters per year.
Indeed, when idling, a car consumes more fuel than switching the engine off and on. To save fuel costs, it is therefore advisable to switch off the engine after a waiting time of more than 60 seconds.
Incorrect use of the gear shift
Using gear shifting correctly can save a large amount of fuel costs. Driving fast in a low gear or driving up a slope in high gear can cause unnecessary fuel consumption. It is therefore advisable to use the gear shift correctly in order to save costs.
Bad route planning
Favorable planning of the route makes it possible to reduce time and costs in the long term. For this reason, it is particularly important for the driver to optimize his route. Various applications make it possible to plan the trip as well as possible and to be informed about changes in road traffic while driving in order to stay up to date.
Driving at peak times
Correct planning of the route also includes knowledge of the peak times in road traffic. Delays, traffic jams and frequent "start-stop driving" ensure that the fuel is wasted, which will soon have to be replenished. It is therefore not advisable to travel during rush hour.
Low tire pressure
Low tire pressure also affects fuel consumption as it creates more resistance between the tire and the asphalt, which means the vehicle has to use more energy to get around. However, it is normal for a vehicle to lose tire pressure over time.
It is therefore recommended to check the tire pressure regularly to avoid excess fuel consumption. The optimal tire pressure is specified in the vehicle's manual.
How to save additional costs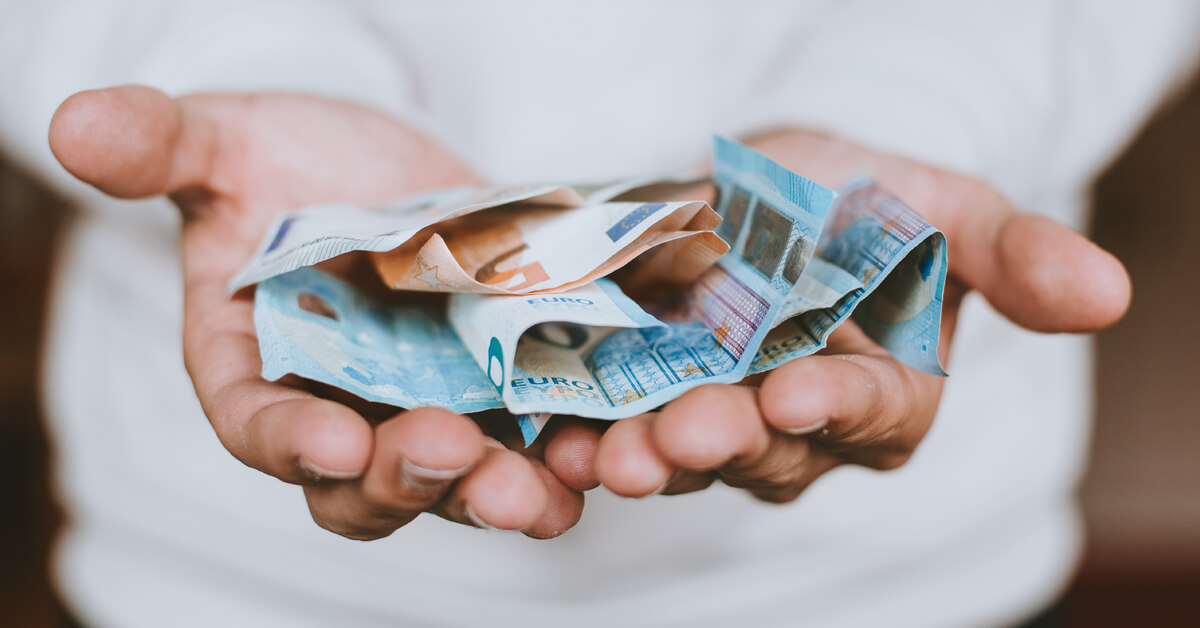 There is no enormous organizational effort to get the problem of fuel consumption under control. With just a few adjustments, a company can reduce the cost of fuel consumption in the long term.
Regular driver training
Regular driver training is an important step towards reducing costs. This leads to increased employee awareness and the replacement of old, bad habits with new, better ones. A targeted selection of drivers who have already been trained is particularly useful here.
Use of software
Software provides meaningful information regarding driver behavior and fuel consumption. In addition, software can provide information about further information: driver's departure and arrival, checking rest periods, overview of the time traveled and much more. In this way, the driving behavior of each individual employee can be optimized.
Knowledge of the use of software can also have a positive impact on driver behavior and quality.
Planning the trip
A carefully planned trip is one of the best ways to reduce costs in the long run. On the travel route, you can also strive for optimal planning of intermediate destinations.
Culture of fuel saving
The problem of fuel consumption and the associated negative effects are issues that need to be addressed regularly in order to raise awareness of the issue. The repeated information thus remains fresh in the mind of the driver, which increases the likelihood that it will be implemented effectively.
With the use of fuel cards you always have an overview of your expenses. The cards are not only the most convenient form of payment, they also help you to keep an eye on your expenses and reduce costs in the long term. In addition, it is possible to track individual fillings as well as unauthorized fillings. With a fuel card, you always get the best prices and discounts, as well as electronic invoices and the information you need to settle your VAT.
So choose the right fuel card for your company and benefit from the best prices on the market!