Best Shell card options for businesses in Singapore
FREE fuel card comparison of the best providers
Fleet management and cost solutions to help manage bills
Get fuel card deals in 30 seconds

Get fuel discounts with your Shell card in Singapore
We use fuel practically every day. Cutting this cost down is a huge bonus for businesses and the self-employed. Shell cards can help you find fuel at competitive prices and discover new ways to cut down on your usage.
What Shell diesel card types are there?
Fuel cards for every business type are available. Cards can offer you prices at a discounted rate, fixed prices every week or regular pump prices.
The Shell diesel card for Singapore is an easy-to-use flexible solution but many business types.
But which Shell card provider is right for you?
Fuel card providers offer many discounts and deals to businesses. We wade through all the small print for you and deliver the top fuel card results. Find out what Shell card you should get here.
Shell fuel card: where can I use it?
The Shell card Singapore is accepted at over 50 stations across the country.
Best feature
Accurate vehicle and fleet fuel tracking on an online account
Shell fuel card benefits
Cut down on accounting with monthly or bi-monthly paperless invoices
Check your fuel spending anytime on your phone, tablet or desktop
Collect Shell Drivers Club points when you refill
Shell business fuel card price type
Support from an expert team to find a fuel price plan to suit you.
How to use Shell fuel cards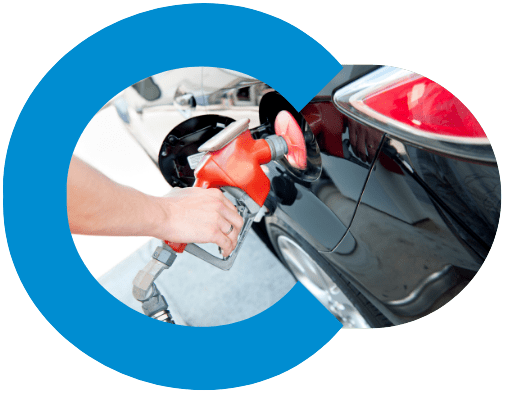 Fuel cards let your drivers fill up at petrol stations without any inconvenience. Once you're done filling up, simply show your card to the cashier.
Businesses aren't charged right away like when you use cash or a credit card. Instead, businesses get a set billing day to pay at a more convenient time.
Bonus! Shell company fuel cards come with an online account. Check your fleet's fuel spending, download invoices and check driver's mileage 24/7 from your phone, tablet or PC.
Why choose a Shell corporate card?
Businesses should get a Shell corporate card to access a wealth of benefits. The advantages of Shell cards are their useful online account system, which you can use to easily track your spending.
What benefits you get depends on your chosen fuel card and provider. Here's why you should get a Shell card.
Shell discount cards unlock competitive prices
To get the best fuel prices at Shell, use a fuel card. These cards have no transaction fees, minimum monthly spend, or credit interest rates. Get good prices on fuel without any of the hassle of credit cards or the overwhelming number of receipts from cash.
What other Shell fuel card benefits do I get?
Pay as you go. No need to worry about paying credit interest
Free smartphone app to find nearby stations for your card on the go
Handy route planner to discover new, efficient routes
Secure PIN protection and optional account limits
How to apply for a Shell fuel card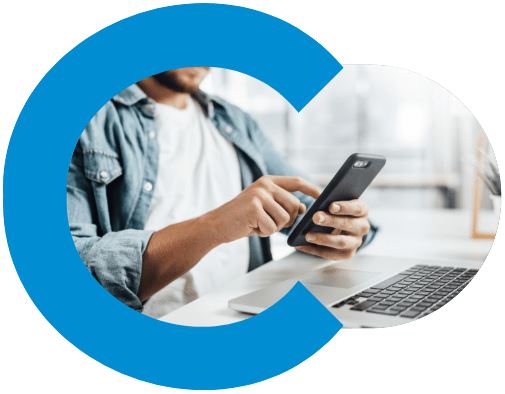 Compare fuel cards to see which ones suit you best. Then, choose your Shell company fuel card and fill in an application with us. We'll send your details to the fuel card provider. Once your application is approved, you get your fuel cards in the post. Compare now to see which cards we recommend for your business.
Why use iCompario for your fuel card?
Choosing the best Shell fuel card for your company is a tough choice. Using our quick fuel card compare tool, you can easily find out which cards fit your business needs. We compare Singapore card providers to find the best ones for you.
30 second form
Tell us about your business, we'll compare fuel card providers to find you the right one.
Find the right fuel card
We compare your needs with the fuel cards available. Get quotes on the best matches for you.
Start saving on fuel
We will make sure your business gets the right card for your fuel needs.
Frequently Asked Questions
Paying with Shell cards is easy. Follow these steps to pay for fuel:
1. Check on an app or online map to see what stations near you accept your card
2. Go to your station with your fuel card
3. Refill your vehicle as usual, then go to pay
4. Use your Shell business card to pay instead of a credit card or cash
5. Get your fuel invoice straight to your inbox at a scheduled date, then pay the bill
Once you know how to pay for Shell fleet cards, you'll never go back to cash or credit cards!
We get asked a lot, "Many places accept a Shell corporate fuel card. Where can I use it?" The Shell card for Singapore is accepted at over 50 stations across Singapore.
What you will pay depends on the Shell corporate fuel card provider and the fuel prices they offer. Some of the costs and fees to consider are:
1. Late payment charges
2. Minimum monthly spending fees
3. Sub charges for toll fees
Before applying for your card, double check with your chosen Shell card provider to see if they have any fees you need to know about. Don't like the answer? Compare fuel cards and see what deals you can get.
Some credit cards in Singapore can offer cashback on petrol. However, many have a minimum cash spend every month.
Credit cards aren't a reliable or secure solution for businesses with multiple drivers. Most fleets and businesses looking to lower their fuel costs greatly benefit from the budget management and spending trackers fuel cards include.