With a fuel card you can pay for fuel at a station in your network quickly and easily. Once you've filled up, all you have to do is pay using the card.
It's that simple! You can use it to pay for diesel and petrol. Some also let you pay for energy if you have an electric vehicle (EV).
And by comparing the market, you can quickly find the provider that matches your needs. That way, you'll get the best savings.
How to apply for fuel cards in Singapore
You can apply to a provider online or over the phone. You'll need to pass a credit check before a provider distributes a card to you.
It's also good practice to do a business fuel card comparison before choosing a provider.
They all offer different benefits, so it's wise to choose one that matches your business needs. It's free to search the market. And it only takes a minute.
Our goal is to save you time and money. We're experts at comparing the market to find you the very best deals. Quickly find the best fuel card provider for your business needs.
Why get a fuel card in Singapore?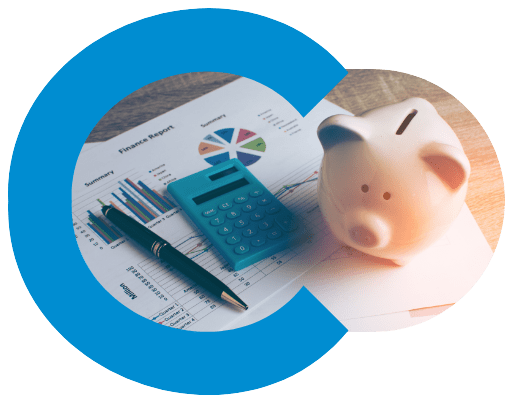 There are many benefits for your business, saving you budget and resources. Each fuel card is different, but has core features aimed at making your life easier.
Save on fuel expenses
You can roll back prices by getting fixed costs at the pump. That means your business will save on expenses in the long-term, helping you to budget better.
Save on admin time
With an online account, you can manage all your transactions easily. No more keeping track of dozens of receipts.
Reclaim your GST
You can quickly reclaim your fuel GST from your online account. It stores all your transactions, so it makes filing a claim much easier to handle.
Enter your details
Add a few business details into the free online form, that way you can filter the results to match your business needs.
Compare the market
We'll search the market for you and then provide recommendations that match your requirements.
Apply to the provider
See a provider you want? Apply and begin the process of saving on fuel expenses. You'll be filling up in no time.
Frequently asked questions
It really depends on your business needs! Do a business fuel card comparison to find the right provider to match your requirements, whether that's with discount prices or extra software features.
However, the Shell corporate fuel card is one of the best on the market in Singapore. It's typical of many fuel cards you can get, no least with it opening up a large network of stations for you to refuel at.
Yes, most businesses will find fuel cards provide excellent long-term savings on fuel expenses. You can get discounts at the pump and remove a lot of annoying admin needs, such as constantly keeping track of receipts.
With one online account, you can manage your budget easily.
Plus, your fleet drivers will love them! It makes life really convenient for them. All they have to do is pay with the card, instead of managing lots of loose change.
You can use the cards at any stations within your provider's network. You'll be provided with this information once you successfully sign up with them.
Also, most providers include station finding software so you'll easily be able to locate your nearest station.
The amount you pay will depend on the provider you choose and what the prices they're offering are. Some of the fees will include:
- Account fee
- Annual charges
- Late payment charges (depending on your provider)
- Minimum monthly charge fee (depending on your provider)
- Surcharges (such as toll fees)
Always check with your provider to see what you'll need to pay. If you don't like how much it is, you can always compare the market again for a new deal.