We find the best providers
iCompario can find the best fuel card admin and accounting software to support your fleet management
We filter the options
Using the information you give us, we filter fuel card options and get offers and quotes on your behalf.
Get the best fuel cards
If you like the card we recommend, we can help you apply. If not, we'll discuss all your options with no obligations.
Our purpose is to save you time and money. We are experts at scouring the market, sourcing the best deals and passing them on to you.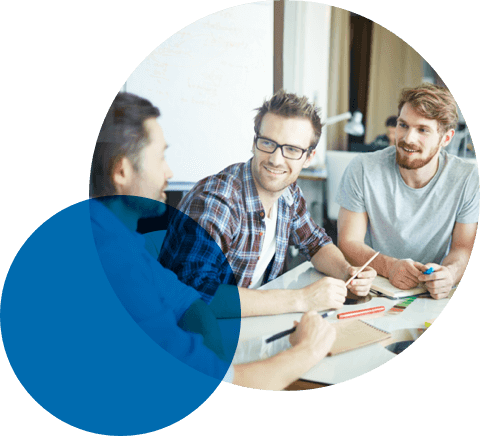 Who are we?
iCompario is run by a small team of professionals with industry backgrounds in vehicle tracking, fuel sales, telecoms, financial research, writing and IT which stretch back 25 years. We launched iCompario in 2017 and the original team is still here, but growing fast!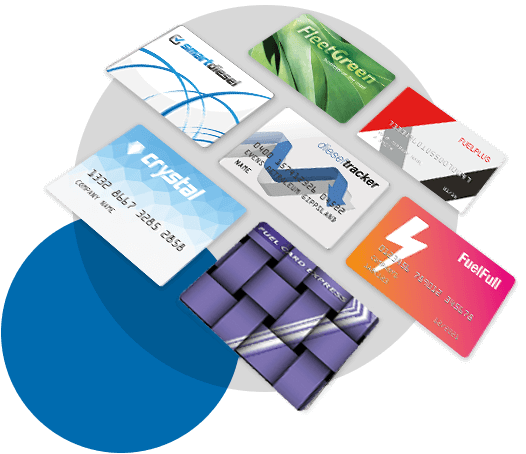 New to fuel cards?
Fuel cards help you manage cash flows with a credit line for buying gas or diesel. They do your bookkeeping automatically and keep company money secure.
Frequently asked questions
A fuel card is used as a payment card for gasoline, diesel, and other fuels at service stations.
Instead of using cash or a company credit card, fuel cards are a much safer, more convenient option for you and your staff to make payments. They give you greater control of your company expenses, make monitoring fuel expenditure easier and can save you money on your fuel.
There are different types of cards available, depending on your fleet size, area of operation and your average fuel spend.
Fuel cards work like company credit cards for your transport costs. They let your drivers pay for your diesel, gasoline and other vehicle-related purchases on credit.
Unlike normal credit cards, many fuel card providers set weekly, fortnightly or longer payment periods. The time period is sometimes based on your company's credit rating.
Buying your fuel now and paying for it at a later date can help with your cash flow management. Most card providers ask you to set up a direct debit so that you never forget to meet your payment date, although some will accept other payment methods.
If you do not have a good credit rating, a few fuel card providers may offer a pre-payment agreement. Your company pays for week's fuel ahead of time, and your drivers then draw from this pool of money each time they buy fuel.
You can use fuel cards at gas stations throughout the U.S.
Different fuel cards are accepted by different brands of diesel and gasoline sellers. Some cards are accepted by more than one brand of service station.
Picking the right fuel card is easy with the help of iCompario. It hinges on six questions.
1. How big is your fleet?
2. What types of vehicles do you have?
3. Where do they work – locally, or around the country?
4. How much diesel or gasoline do you usually buy each month?
5. What are the administrative benefits you need? For example, automatic bookkeeping, a driver expense sheet, kilometers per liter data for each vehicle, integrated vehicle tracking etc.
iCompario makes this easy with our comparison tool. Enter your details and we search our database. The result is that you don't simply choose the right card from the available options. You choose the best one for your business, based on your unique needs.
Fuel cards have two main tariffs that cover how you pay for your diesel and gasoline: pump prices and fixed prices.
The pump price is as simple as it sounds. You simply fill up your tank and pay with your fuel card the amount displayed on the pump, as you normally would.
Some cards offer a variation on this, by letting you nominate certain stations where you get a specific discount off the pump price. These discounts are usually cents, but they add up over time.
Weekly price or Commercial price is a fixed nationwide price, which is set weekly and is based on the wholesale fuel prices.
Each of these two options has its pros and cons.
The upside of paying at the pump is that prices can reduce day by day. The downside is prices can increase day by day.
The good thing about paying a fixed price is that you can plan your fuel costs in advance and manage your costs. The bad thing is that you might pay more than the market value at certain times of the month.
You can buy a range of vehicle-related items with a fuel card. As well as gasoline and diesel, you can purchase AdBlue, oils and lubricants. This is great if the AdBlue or oil warning light flashes on when your drivers are away from the depot.
Depending on the purchase category of your card, you may also be able to add different sets of products, such as trailer truck wash.
The amount you pay for your fuel cards depends on the specific cards you've chosen for your business, with each option charging slightly different sums for the fees that make up the total cost.
This means that you need to be aware of the fees you may have to pay as part of signing up for a fuel card. These are the main ones:
Account fee
Annual fuel card charge
Bounced direct debit fee
Card non-usage fee
Clean air partnership (cap)
Company name change on your fuel cards
Emergency credit facility fee
Fraudguard
Late payment
Lost/stolen/damaged card replacement
Minimum usage fee
Paper invoice fee
Site clearance
Surcharges (such as toll fees)
Because each of these fees will vary from provider to provider, it's difficult to say what the total cost of a typical card will be.
Fuel cards can only be used for fuel and vehicle-related expenses, while credit cards can be used to pay for pretty much anything.
If an employee has a company credit card, they can purchase anything. This can result in many hours being spent reviewing credit card bills to spot fuel transactions.
The fuel card providers also give you lots of administrative software. They show a fully itemized list of each time the card was used, exactly when, where and what was paid for. Fuel cards can also be paired up with a vehicle tracker. This means that the fleet manager can compare when the fuel card was used against the location of the vehicle at the time, to make sure the card is not stolen. This software can also calculate the kilometers per liter achieved by each vehicle.
The result is that fuel cards cut down on administration, as well as reducing the risk of unauthorized spending on fuel for personal vehicles, as well as non-fuel items.
Businesses of all sizes are able to get approved for a fuel card, as long as they meet the criteria required for acceptance that the card provider sets.
You will need to pass a credit check to be able to get a fuel card. While the conditions are less stringent than other financial applications (such as loans) you will still need to prove that you are able to pay your debts.
If you do not have a good enough credit rating, there are some fuel card providers which may still be able to give your company fuel cards with a pre-payment agreement. The way this works is that your company pays for a week's fuel ahead of time, and your drivers then draw from this pool of money each time they buy fuel.
Fuel cards are a good idea if you are a business owner looking for ways of managing your fleet costs more efficiently.
They offer five key benefits.
1. Cut down on admin time
Your admin team doesn't need to log purchases from paper receipts because fuel cards keep an electronic record of your fuel-related transactions, separating out the VAT.
2. Simplify your accounting
Fuel card customer apps and websites produce IRS-approved invoices, making it easier to submit accurate expenses and reclaim the VAT from your fuel purchases.
3. Get fuel discounts
Many fuel cards allow you to buy diesel and gasoline at trade price, meaning your company spends less on refueling its vehicles.
4. Pay toll fees easily
Fuel cards can be used to pay toll charges, making it more convenient when your drivers use toll roads, bridges or tunnels.
5. Reduce the risk of fraud
Fuel card transactions are a secure payment method that's monitored, helping to reduce the chances of card fraud or losing money if your drivers are the victims of theft.
Fuel card providers give you a login to account management software that you can use as an app or in your browser.
This online service sends your invoices electronically. You can view transactions by card, vehicle or driver, and order additional cards or cancel lost cards quickly and easily.
You can set up alerts to boost security so that you find out immediately if an unusually large purchase is made on a fuel card, for example, or if one card is used multiple times in a short space of time.
You can see reports on card usage, kilometers per liter and other data, which can help you analyze and better control your fuel expenditure.
You can also download your past invoices.
There is a choice of fuel card options available to fleet business owners.
It can be tricky knowing which card to select, as many of them offer similar features and benefits. It's important to find a fuel card that has the specific features your business needs, from the fuel types offered to the coverage available.
You can find out what fuel card options are available to your business by using iCompario's comparison tool. Simply enter your requirements and it'll show you all the available cards that meet your needs.
Using a fuel card is as simple as using a credit card. All you have to do is fill up your vehicle at the pump, choose any additional vehicle-related products you need (such as oil, AbBlue or a car wash) then present it to the cashier. They'll run it through their till and the purchase is recorded.
As with a credit card, the money you've spent isn't immediately debited from your company bank account. Instead, you're sent a single invoice that covers all the purchases made during a specific period (either a week or a month). Your company then settles this bill with the fuel card provider.
For most companies, your bill will need to be settled weekly. Providers sometimes offer you a payment schedule based on your company credit score. To make the payment, most companies set up a direct debit. To check your invoice, or track the amount as it builds up during the week, many card providers offer an online account management system.
Fuel cards come with some key features and offer helpful benefits to people who use them. These features include things like account management software, fixed weekly prices for fuel and a station locator.
The key benefits include reducing the amount of time you spend on admin and having the option to buy your fuel, Adblue and other items now and pay for them later. You will also get itemized invoices that summarize all your spending in one place.
However, these features and benefits are only available to businesses with professional drivers and not to private individuals.