Shell Fuel Cards: Compare for Your Business
Access the largest fuel station network in the UK
Fixed prices or pump discounts to save money
Get deals in 30 seconds and order online

Get discounts with your Shell fuel card
Shell is one of the largest brands offering a fuel card. It has the biggest branded network of stations to fill up on fuel in the UK.
When you sign up for Shell multi-network cards, you join a network of over 4,000 stations for hassle-free admin and VAT reclaims, plus potential fuel cost savings.
These cards can offer pump price discounts at Shell stations and many more in the UK, plus more features to help businesses save money by tracking fuel costs and mileage.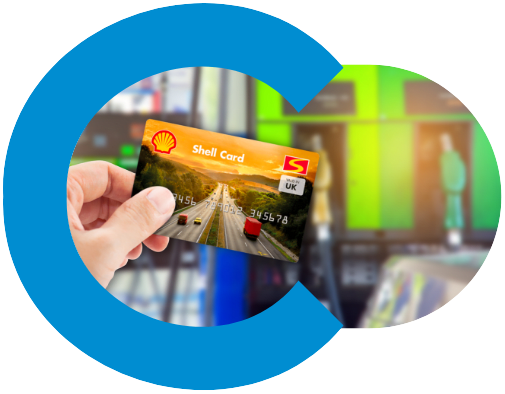 What Shell fuel card types are there?
Ready to compare your options? Shell has a few types of fuel cards available for businesses. The CRT and multi-network cards are available through iCompario.
But which Shell card is the one for you?
If you are already using Shell stations, applying for Shell fuel cards seems like an easy decision. But is it the right fit for your business?
The two best options in the UK are very different and suit many business types. Check our guide to see which suits you best. We've put all the information you need below, so you can discover which fuel card is right for you.
Where can you use it?
The Shell CRT card is accepted at over 1,000 Shell UK stations. That's over 50% of the motorway stations in the UK. The brand has the single largest station network in the country.
If you already use their stations, getting this card means you won't have to change your routes at all to make the best use of your new card.
Benefits of the Shell CRT
For Shell customers, the CRT (Commercial Road Transport) card is an easy way to pay for fuel on the motorway, plus other Shell stations.
This card is a useful option for businesses to avoid regional and local price hikes. Its other features can help to reduce costs and save time on admin. Here are the top benefits:
Online account management system
HMRC-approved invoices every week online
Can be used to buy V-power fuel and Fuelsave
Collect Shell Go+ reward points
Manage costs with regular fuel reports
Pricing options
The CRT is available with weekly fixed prices or discounts at the pump. Choose weekly fixed and your business receives an update every week with exclusive prices for Shell fuel.
These prices remain the same across all stations for the whole week, helping you avoid price hikes. This is ideal for many fleets and large companies.
Pump price discounts give you a guaranteed reduced amount off all Shell pump prices on the network. This can be a few pence off a litre or a bit more. This type is straightforward and ideal for small businesses and sole traders.
Where can you use it?
The Shell Multi-Network card gives you access to all of the 1,000+ Shell stations like the CRT but also lets you use your fuel card at all of their partner stations. That's over 4,000 stations in total that accepted this card.
Use your card at a massive network across the UK, including Esso and Texaco. You'll always have somewhere nearby to refill. If you're not sure where your card is accepted, check the provider's website or free smartphone app to find a station near you.
Benefits of the Shell Multi-Network
The multi-network card is a great choice for businesses that need to use Shell stations on their routes, but may need some extra options to fill in the gaps. Here are the top advantages:
Accepted at over 50% of UK motorway stations
Pay for toll roads with your fuel card
Set transaction limits to prevent unauthorised use
Manage your account online and track spending
Fuel reports to help improve efficiency
Pricing options
Available with weekly fixed prices or as a pump price discount card, the Shell multi network can work for fleets of all shapes and sizes.
With this cards fixed prices, you get a smart solution. It checks if the pump prices are lower than the fixed price and if so, you pay whatever the lower price is.
Why choose a Shell fuel card?
All Shell fuel cards offer a lot of benefits for businesses thanks to their extensive network and loyalty rewards scheme. But these cards have even more benefits you need to know about. This is why a Shell card might be what your business needs.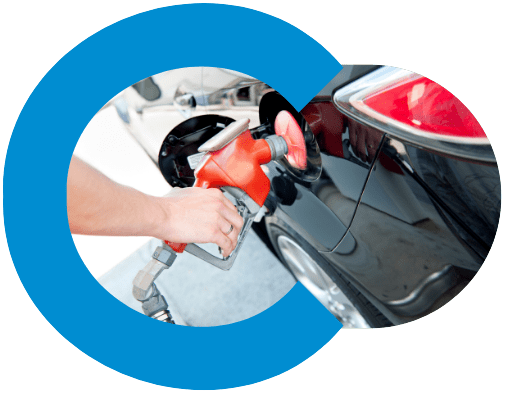 A card of many uses
Shell's cards are unique. Using your CRT or Multi-Network card, you can pay for your M6 toll road charge. At the station, you can even buy oil with it too.
If you want as many travel costs as possible on one invoice for easy admin and tax filing, one of these cards might be the solution you've been looking for.
Advantages of Shell cards
Up to 4,800 stations in the UK
Use high-performance V-power fuel
Cut down admin costs with easy-to-use online tools
Get Shell Go+ points for even more discounts and rewards
How can I get a Shell fuel card?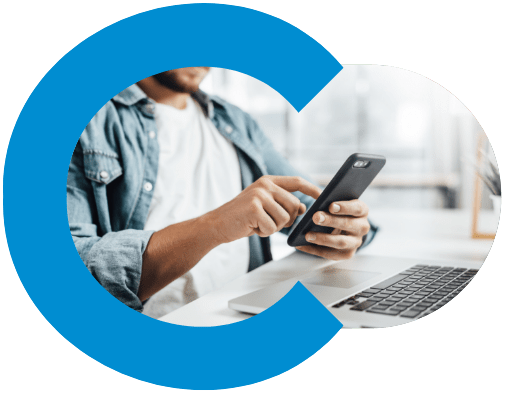 To apply for a fuel card, compare and see what your options are on iCompario. See which ones would suit your business best, then select the card you want. From there, fill in an application form with us.
We'll send your application to your chosen provider for them to complete a credit check. Once your application is approved, you get your cards in the post. Compare now to see if a what card is the best option for your business.
Why use iCompario for your fuel card?
Finding the best Shell fuel card is a tough process. But we can make things easy. With iCompario you can compare the fuel cards that best fit your business needs.
30 second form
Tell us about your business needs, your vehicle types and where you prefer to fill up with fuel.
We filter the offers
We'll then compare fuel cards across the UK. Our database of cards covers 95% of UK fuel stations.
Start saving on fuel
After our free fuel card comparison, it's time to get your card and start saving on fuel! Simple as that.
Frequently Asked Questions
Need help choosing a Shell fuel card?
We're here to help you find the right fuel card for your business. You can easily compare the top fuel card brands in the UK and find your best match.
Just give us a couple of details to get an idea of exactly what you need. We'll quickly give you a list of the best fuel cards available for your specific business needs.
Compare cards for other top fuel stations