Tesco Fuel Cards: Compare for Your Business
Find out what cards you can use at Tesco stations
Loyalty points & pump price discounts at stations near you
Get card offers in 30 seconds and apply now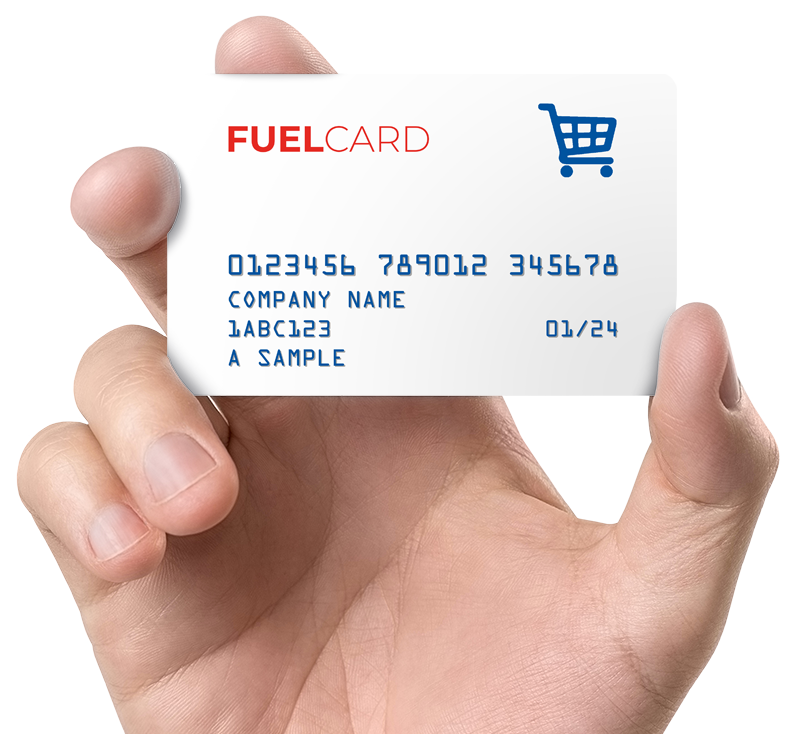 Unlock price discounts with Tesco business fuel cards today
Tesco has some of the most affordable fuel prices in the UK. But what if you could access exclusive discounts for members only? That's what these supermarket fuel cards can offer businesses.
Tesco has over 600 stations across the country, but many of these cards are also accepted at other sites including Morrisons and Sainsbury's. Start getting discounts on your fuel prices now. The experts at iCompario are on hand to bring you deals on fuel cards accepted by Tesco including cards from fuelGenie, FuelPlus, Texaco and FleetOne.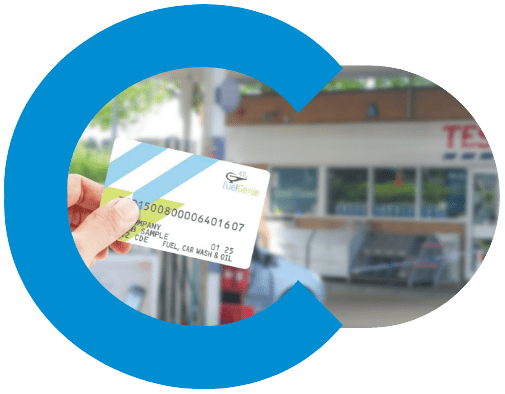 What Tesco fuel card types are there?
Tesco doesn't have its own fuel card, but businesses can choose from many different options from fuel card suppliers. Whether you need national coverage, pump prices or fixed, there's an option for you to refill at Tesco with your fuel card.
Our experts recommend fuelGenie, FleetOne, FuelPlus and Texaco Fastfuel as these cards offer the best prices for fuel purchases with excellent account management features to make managing a business that much easier.
Compare Tesco fuel cards
See below for our breakdown and review of the top cards to use at Tesco in the UK. We compare features, where to use them and the benefits. Each card is different, with its own network and unique benefits.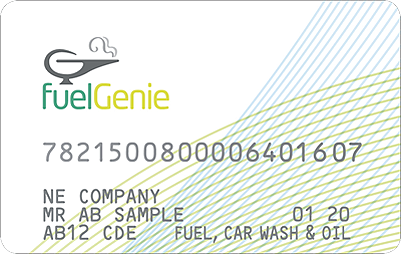 Where can you use it?
Accepted at supermarket stations including Tesco, Morrisons and Sainsbury's, fuelGenie is the ideal card for any driver looking to collect Tesco Clubcard points and other supermarket rewards for buying fuel.
The biggest supermarket-only card in the UK, the fuelGenie card can be used across 1,350 supermarket petrol stations. For most using a Tesco fuel card, personal use isn't possible. Collecting points for drivers is a nice extra reward for fuelGenie users.
Benefits of using fuelGenie
Set transaction limits on fuel purchases
Monitor transactions from your phone, laptop and computer
Collect supermarket loyalty reward points
Get HMRC-approved invoices online for fast VAT reclaims
Pricing options
Pay pump prices using your fuelGenie card. Drivers pay for the fuel at the pump price displayed at the station, just as you would using cash or a credit card. For drivers, the card is convenient to use and also offers loyalty points when buying fuel.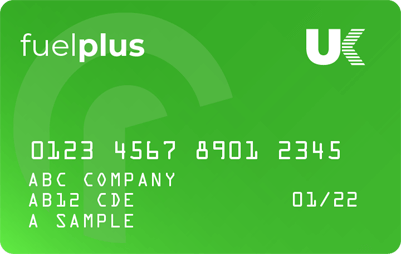 Where can you use it?
The FuelPlus card has one of the biggest networks on offer in the UK. Use your card at over 3,500 stations across the country.
The vast network includes all UK Fuels stations, Tesco and other station sites. The card is ideal for fleets of cars and vans, but the network is not suitable for HGVs.
Benefits of the FuelPlus
Online account management tools to track spending
Fuel reports and mileage tracking online
HMRC-approved invoices for easier reclaims
Weekly fixed prices to budget manage a fleet
PIN-protected cards to secure fuel payments
Pricing options
The FuelPlus card is available only at fixed weekly prices. The prices update every week and remain fixed at that price until the next update.
Having a consistent price using FuelPlus can help you plan your fleet's fuel budget, avoid price hikes and save money.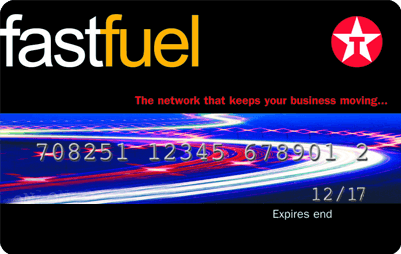 Where can you use it?
If you need a big network of stations, the Texaco fastfuel card is one of the best options available on the market. The card can be used at over 3,500 stations in the UK including more than 800 Texaco sites.
The network includes UK Fuels, Tesco, Morrisons and Sainsbury's. Few cards can compete with the sheer variety you receive from this card. For businesses looking for a versatile option, we recommend Fastfuel.
Benefits of using Texaco Fastfuel
Compare fuel cards for Tesco and you'll soon find Fastfuel appearing near the top of most recommendations. Because of its network size and features, the card works well for many business types. Here are the top benefits you get:
In-depth online fuel usage reports
Choose the pricing option that best suits you
The only card to offer commercial prices for petrol & diesel
Track spending from your phone, laptop, PC and tablet
Suitable for fleets, sole traders and HGVs
Pricing options
You can choose from weekly fixed prices or discounts at the pump.
Weekly fixed prices are a popular option for fleets looking to manage a fuel budget. Set your prices for the week and avoid price hikes on your routes.
Choose discounts at the pump and you're guaranteed a discount off displayed pump prices. This is usually a few pence off the price per litre.
In addition to its many benefits, this card is one of the most flexible and versatile options available to suit many business types.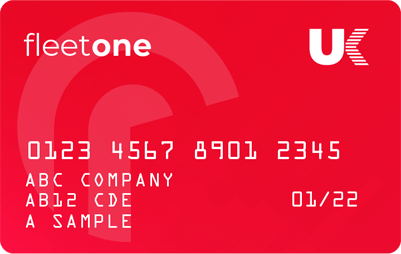 You can use aFleetone card at over 4,100 stations across the UK. The network includes Tesco, Texaco, UK Fuels and Morrison's stations. The card is one of the most widely accepted in the country with a station network covering 98% of UK postcodes..
Over 70% of motorway service stations also accept this card. We know many businesses and managers worry about using fuel cards due to poor station coverage. Fleetone is ideal for businesses that need coverage across the UK.
Benefits of using Fleetone
Fleetone is one of the best fuel cards to use at Tesco. It offers a vast network of stations for convenient usage and many features to aid cost savings.
These are the top benefits it offers business users:
Discounts of up to 10p off pump prices
Widely accepted on the motorway
Buy fuel on credit, pay when you get the invoice
Free smartphone app for drivers to find nearby stations
Pricing options
Fleetone is available as either a weekly fixed price or a pump price discount card. Weekly fixed prices are handy if you need to manage a fleet's budget and need consistent pricing for the whole week.
The pump price discounts are some of the best available in the UK, so we recommend this option for most business types. You are guaranteed a small discount off all stations in the network, though the amount does vary depending on the station brand.
Why choose a Tesco fuel card?
Each fuel card accepted at Tesco comes with many benefits for companies and sole traders. Tesco fuel cards are a great pick for those looking for extra discounts and admin time savings. And all that while filling up at your local supermarket!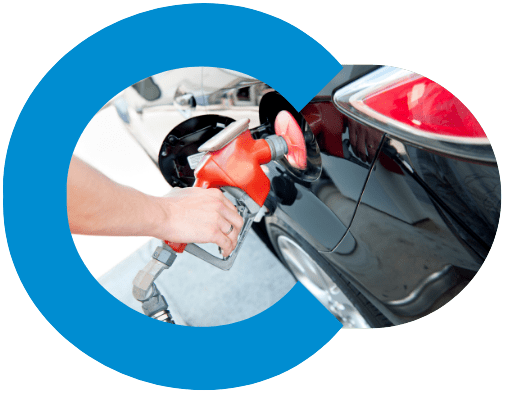 What other benefits do you get with Tesco cards?
Refill at up to 4,100 stations in the UK
Get discounts on supermarket fuel
Get Tesco Clubcard points
Cut down admin costs with easy-to-use online tools
How can I get a fuel card for Tesco?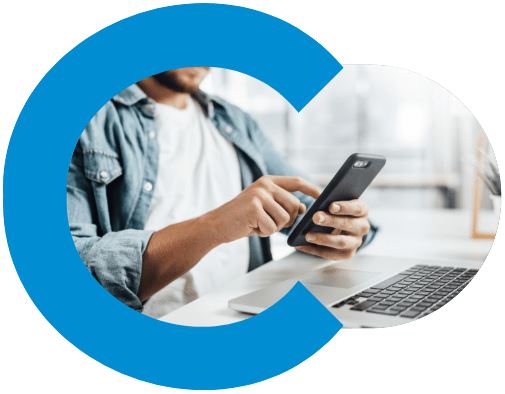 Want to get a fuel card for Tesco? Get a call back from one of our advisors. We'll give you further details and guidance on which card is right for your business.
Do a quick Tesco fuel card comparison to see which card is the best one for your business.
Why use iCompario for your fuel card?
Choosing the best Tesco fuel card for your company is a tough choice. Using our quick fuel card compare tool, you can easily find out which cards fit your business needs. We compare UK card providers to find the right ones for you.
30-second form
You tell us about your business needs and we compare 95% of UK fuel card providers to find the right one for your company.
Find the right fuel card
We compare your needs with the fuel cards available. Get quotes on the best matches for you.
Start saving on fuel
Fuel cards can help to save you up to 10p a litre on fuel. We will make sure your business gets the right card for your fuel needs.
Frequently Asked Questions
Yes. Tesco does accept some fuel cards. Tesco doesn't have its own fuel card. You have to get another brand's card that includes Tesco stations in its network.
Tesco fuel cards are a way of managing your cash flow. You use your card at the station, then pay for it after you get the invoice. Invoices come on a regular basis (either weekly or monthly). You can use your fuel card alongside a Tesco Clubcard. Learn more about Read more about how to use fuel cards in the UK.
You use your Tesco Clubcard at petrol stations in the same way you would do in the shop. You show your Clubcard at checkout, they swipe it and your points get recorded.
How many Tesco Clubcard points you earn depends on where you're refilling. If you fill up at a Tesco station, then you get 1 point for every £2 you spend. If you fill up at an Esso station, then you get 1 point for every £3 you spend.
Need help choosing a Tesco fuel card?
Tesco accepts many fuel cards. But choosing the best card for your business isn't easy. Want to find the best card for your company? We can help. Our expert team compare 95% of UK fuel card providers to find the best option for your business. Compare cards today to start saving on fuel costs.
Compare cards for other top fuel stations