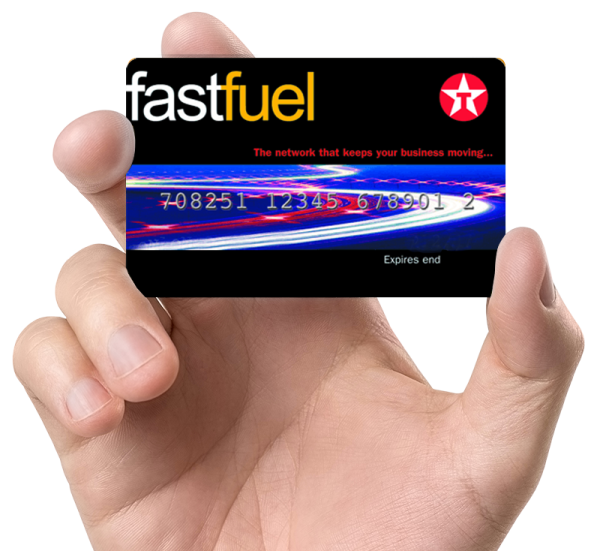 Texaco Fastfuel Fuel Card
The fuel card for businesses who want great fuel prices on both petrol and diesel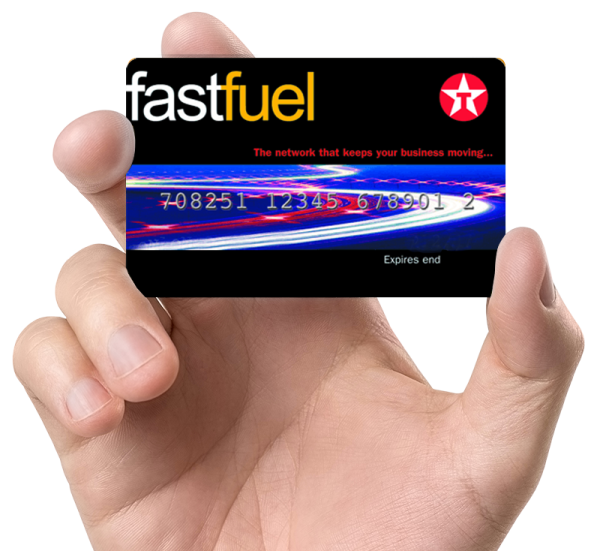 Start saving with Texaco Fastfuel
Fixed weekly prices
Use your Texaco Fastfuel card at over 4,000 stations
Vast UK network
Benefit from wholesale prices of petrol and diesel
Spend less time on admin
Get automated HMRC-approved invoices to reclaim VAT
Our purpose is to save you time and money. We are the experts at scouring the market, sourcing the best deals and passing them on to you.
30-second form
Tell us about your business needs, your vehicle types and where you prefer to fill up with fuel.
We filter the offers
We'll then compare fuel cards across the UK, our database of cards cover 95% of UK fuel stations.
Get the perfect fuel card
After our free fuel card comparison, it's time to get your card and start spending on fuel! Simple as that.
Frequently asked questions
The Fastfuel card is a great pick for any business who uses petrol and/or diesel in the UK. Here's what you get when you use a Fastfuel fuel card:
1. Petrol and diesel
The Texaco Fastfuel card is the only fuel card available that offers you commercial prices on petrol and diesel. If you have a mixed fleet, then this card is an easy pick.
2. A large network
Texaco have hundreds of stations across the UK, but what brings the Fastfuel card up to that massive total is the sheer number of UK partner stations. If you want a wide network as well as commercial prices, then the Fastfuel card is a great pick.
3. Pick from fixed or pump prices
At the end of the day, you know what fuel card suits your business best. Do you need commercial wholesale fuel prices? Or do you want to pay pump prices with a small discount? You get to make the choice with the Texaco Fastfuel card. It's available as both a fixed price or pump saver card. Whatever you need, the Fastfuel card can work for you.
4. Easily reclaim on VAT
Whichever prices you choose, you'll always have the added benefit of HMRC-approved invoices. Reclaiming on VAT is easy when you use your fuel card. You'll get an invoice which contains all of your fuel costs, so you can save time on admin.
The Fastfuel card can be used across the full network of Texaco fuel stations. That's over 800 stations in the UK. But that's not all. The Texaco Fastfuel card can also be used at all UK Fuel stations, Morrisons, Sainsburys, Tesco, and more. In total you can refill at over 4,000 locations.
Mixed fleets
Car drivers
Sole traders
Van drivers
The Texaco Fastfuel is a handy card to have in your wallet whatever you're driving or your business size. Since you can use it to pay for petrol or diesel at commercial prices, fleets of all sizes and types can benefit from the Fastfuel card.
To help with the maintenance of your fleet, the Texaco Fastfuel fuel card also offers the option to purchase engine oils and car wash. All non-fuel transactions are included on the same invoice as your fuel for your administrative convenience.