Telematics solutions to compare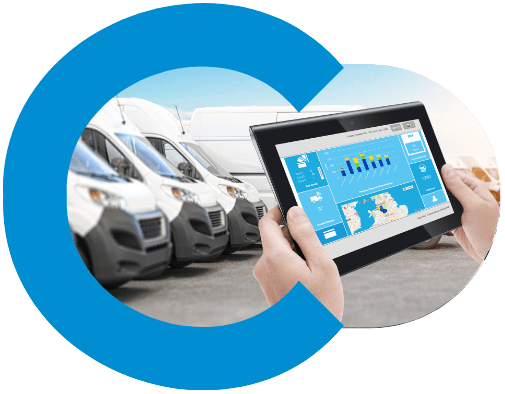 Telematics is a powerful technology used to monitor and optimise vehicle efficiency. This can be for anything from one vehicle to an entire fleet. It gathers a wide range of precise data, including vehicle location and activity, vehicle diagnostics, asset tracking, driver behaviour, fuel consumption tachograph data, temperature monitoring and more.
With accurate and detailed data, you can improve productivity, manage resources better and maximise commercial performance.
The meaning of telematics is to help businesses get complete control over vehicles, drivers and operations, which translates into better control of activity. We've helped businesses all over the world find the right vehicle telematics solutions for their needs to accomplish just that. Let us help you reach your business goals!
Our purpose is to save you time and money. We are experts at scouring the market, sourcing the best deals and passing them on to you.
How does telematics work?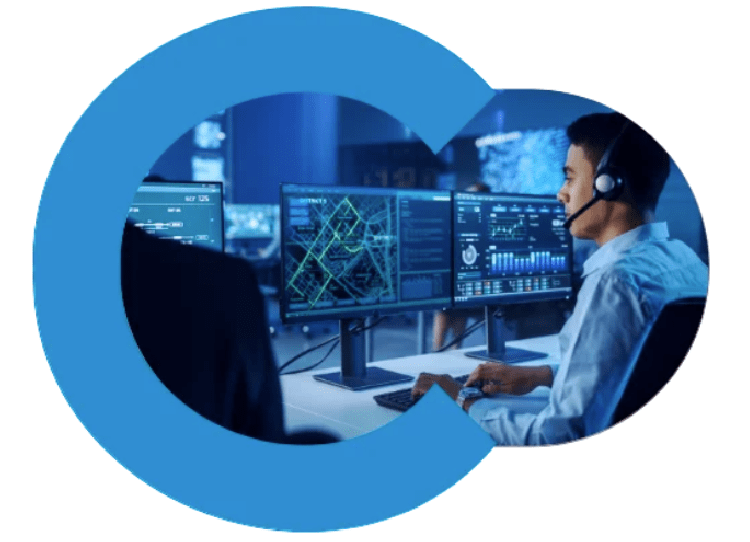 It works by using sensors and GPS technology to track the performance and location of your vehicle and send the data to a central server. From there, you can view the data in real-time through a web-based platform or mobile app. 
Some systems gather data through the on-board diagnostics port (OBD-11) or through the CAN bus, granting you access to valuable information, like vehicle diagnostics, speed, acceleration and other data to determine your driver's behaviour. 
This means you can make informed decisions and keep an eye on your fleet no matter where you are in the world. So, if you want to streamline your operations, improve safety and save money, telematics is the way to go. 
Vehicle tracking
It's more than just vehicle location. It's lower costs and increased safety and security. Set up customised alerts and get real-time data for all the vehicles in your fleet.
Fleet telematics systems
Designed with a focus on business needs, no matter how big or small. Telematics systems give you full control over your fleet and business operations to enhance productivity.
Asset tracking
Stationary or moving, your assets should be tracked for better security. Add a stolen recovery service to increase the chances of recovering your assets by up to 95% and save money.
Dash cams
Dash cams for business are 4G-connected allowing you to access footage remotely and get indisputable proof in case of accidents. Protect your drivers and your business.
The powerful benefits of telematics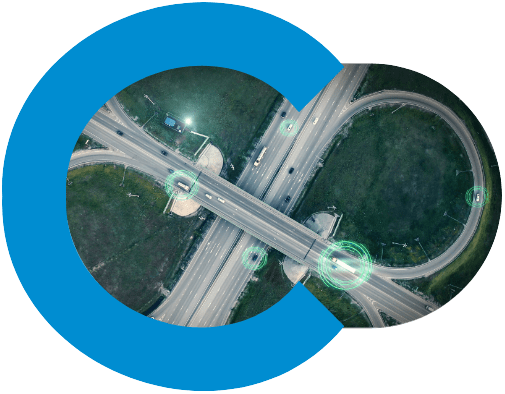 From saving money to boosting performance, telematics has many benefits to offer businesses. The key to unlocking them all is finding the right solution for your organisation—and that's where we come in! We help companies of all sizes access the most suitable solutions for their needs.
Manage costs better. Telematics helps you optimise routes and manage your fuel consumption more efficiently. It also reduces the likelihood of theft and lowers insurance and maintenance costs.
Increase security and lower risks. Driver behaviour reports are one of the most powerful features of telematics. They enable you to be proactive and stay on top of issues like dangerous driving habits.
Improve efficiency. All data telematics provides can help you optimise your business. With every report you can save time and manage your resources better, staying ahead of your competition.
Which telematics solutions should you choose?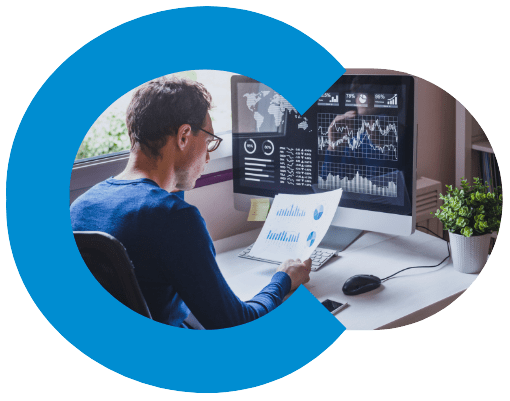 It depends on a lot of factors, like your business size, your location, how many vehicles your fleet includes, what industry you're in, what data you're looking to get and more. Sounds overly complicated? We'll make it simple!
At iCompario, it's what we do—we specialise in comparing your unique needs with the products available from our trusted partners. Whether you're a small business or a large enterprise, in any industry, we can help you find the perfect fit. We've been doing it since 2017 and have helped hundreds of customers just like you.
Let's take the guesswork out of choosing the right telematics solutions for your fleet!
About your business
You tell us about your fleet, your business and what you need from telematics and we'll take it from there.
The best offers
We compare your needs with the telematics solutions and providers available and get quotes on the best matches.
Start saving
Once we've identified your match, we check your details and pass them on to the relevant company to get started.
Frequently asked questions
Yes, definitely. Every business is different, but companies that try telematics almost never want to go back to working without it.
The benefits of using telematics do not relate to the size of a company or fleet. They don't always fully correlate to the amount of time vehicles spend driving on the road each day, either. The amount of cash a business can save through using telematics to cut costs will vary depending how much of the functionality it uses.
Based on numerous benefits, telematics is definitely worth it:
You get valuable insights to help with fleet management.
It can help you improve customer satisfaction, as you can provide delivery updates and accurate ETAs.
Improves driver safety and can reduce the likelihood of accidents.
Helps you optimise routes, as well as reduce fuel consumption.
You save time and money on fuel, on vehicle maintenance, on admin work and on insurance costs.
It can help with tracking and recovering stolen vehicles.
A telematics device is a piece of technology designed to collect and transmit data about a vehicle's performance and location. It's a powerful tool that can help businesses better understand how their vehicles are being used and make informed decisions about how to improve efficiency, safety and overall performance.
With a device installed in your vehicle, you can track things like fuel consumption, maintenance needs and driver behaviour, all in real-time.
This can help you identify areas for improvement, reduce costs and even increase the lifespan of your vehicles.
How your telematics device will be fitted depends on the type you choose.
Some telematics devices can be self-installed. These are usually fitted to the windscreen and connected to the vehicle's power source. Self-install telematics devices may be perfect for sole traders or small businesses. For example, a self-employed courier could choose a self-install device for his van tracking.
The more professional and, therefore, safer devices need to be installed by an engineer. They are more appropriate for fleet tracking or HGV tracking. These are usually installed internally, like behind the dashboard. A professional has to make all the necessary connections for these devices and it usually takes about one hour.
There are multiple telematics solutions for multiple business needs. Of course, this translates into multiple price ranges.
Self-install vehicle telematics devices can be cheaper. But do they fit your business needs or do you need a more professional, engineer-installed device?
We help businesses identify their most pressing needs and find the right vehicle telematics solution to answer those needs. All within their budget.
A bit, but not significantly. You have to keep in mind that a telematics device remains active at all times, even when the vehicle is not used. However, when the vehicle is not in use, the device enters a low-power mode to preserve battery power.
So, there's no need to drive your car around needlessly in an effort to optimise battery life. That is just a myth.