What would you like to compare?
Why should you get business telecoms?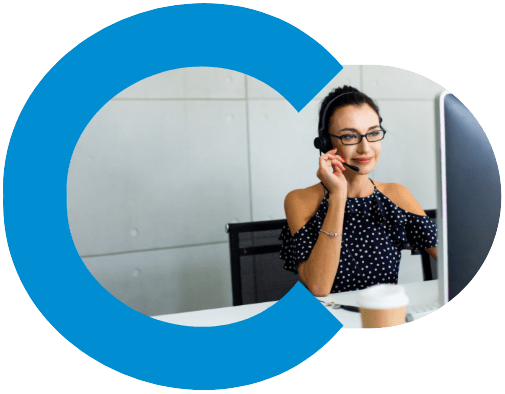 Business telecoms helps to speed up your communications in every way you can think of! From faster, affordable internet to company mobiles to stay in touch on the go.
Improve your telecoms for remote and hybrid working
Unlock business price phone plans and bundles for employees
Get cloud-based phones for an improved telecoms strategy
We can save you time by finding quotes on a wide range of business telecoms solutions. We compare the best tools on the market to find the right solution for you.
Business mobiles to stay in touch on the go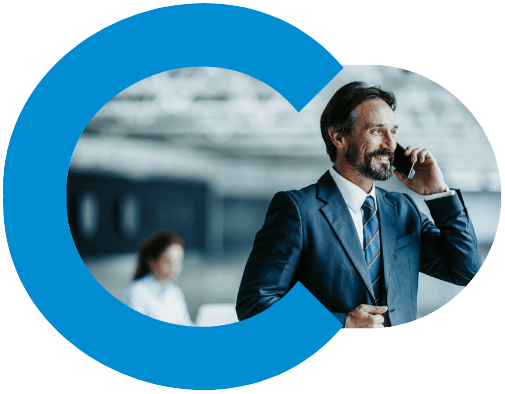 For many businesses, mobiles are a must-have business telecoms solution to keep your team in contact with your customers. Business mobiles help to improve your customer service and mobility. Whether your employees are at home or on a business trip, a business mobile phone means they can always stay in touch.
Receive monthly insight reports to manage spending
Remotely lock and unlock the business mobile for complete security
Choose from a range of phones and tariffs to get your best telecoms solution
Upgrade to VoIP for better communications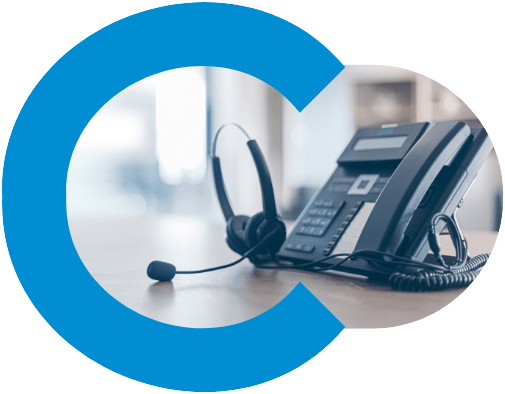 Make a call just by clicking a button. VoIP is a cloud-based communication system and business telecoms tool that lets you make and take calls over the internet.
Make calls from any device, including your business phones and laptops
Improve your flexibility. As long as your employees have internet, calls can be made from any location
Make your call data more visible. VoIP systems make management easier with call history, recordings, and staff productivity data all in one place
SIM only contracts for improved flexibility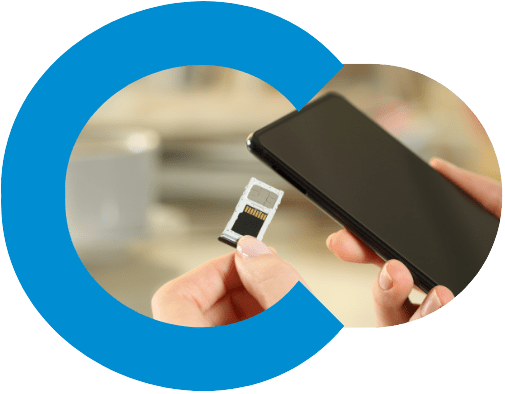 Keep your business in contact with competitively priced SIM only mobile contracts, so you can take calls wherever you are. SIM Only offers the most flexibility for companies and employees to choose which mobile phones they'd like for their business.
Pay a monthly fee for all-inclusive bundle
Find lower prices than business phone contracts
Choose from a range flexible and long-term contracts
Fast broadband to speed up your business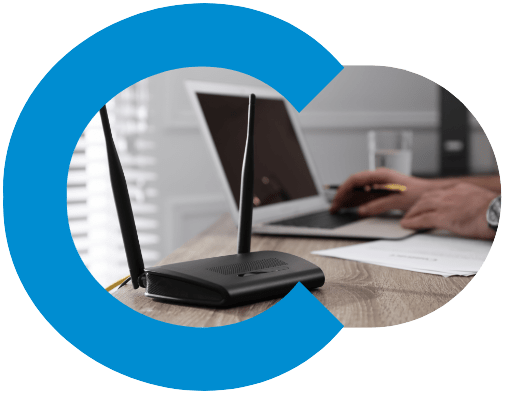 Get your business up to speed with an improved internet connection. Choose from a change of solutions, including fibre broadband to keep your business running smoothly.
Improve download and upload speeds for a faster business service
Speed up your connection for seamless remote video and phone calls
Boost customer communications by ensuring your broadband is strong enough to stay fast during busy hours
About your business
You tell us about your business and what you need and we'll take it from there.
The best offers
We compare your needs with the products available and get quotes on the best matches.
Get your telecoms solution
We check your details and pass them on to the relevant company to get started.
Frequently asked questions
B2B means business to business, while B2C means business to consumer. Consumers are individuals and not registered businesses. They offer personal phone contracts and WiFi for the home.
Business solutions are for sole traders, small businesses, and large companies. B2B solutions are more specialised and relevant to business needs. They offer faster speeds, better team connectivity and communications. For a reliable hosted phone system for your organisation or for small business VoIP, then you will need a business telecoms solution.
Business telecoms are ways to keep you, your employees, and customers in touch. This can include business mobile phone contracts with handsets included, SIM only or business data SIM only options, broadband, and IP phone systems. Finding a solution means your business can stay in touch wherever your employees are and make your communication systems easy to use.
Every business has different communication needs. Our team can help you find a solution tailored to what your business needs.
Telecoms are a basic need for every business. The tools help you stay in touch with your employees and customers. What happens if your phone lines go down or if your employees can't message each other? Telecoms are important to keep the everyday norm of your business running smoothly.
What business telecoms solutions you need will depend on many factors including:
The size of your business
If your operations are online
If you are office based or not
If your employees travel for work
You need business telecoms to operate quickly and efficiently. We compare a range of solutions, so you can choose what works best for your business.
Business telecoms are complicated. There are many solutions out there to help businesses run smoothly and stay in touch. But which options are best for your business? We can help. Our free quote tool lets you know which options are suitable for you. From there, we'll get you in touch with expert telecoms providers so you can start getting connected.