Compare the best business SIM only deals
Keep monthly bills low by using existing handsets
Market leading prices with plans from the major networks
Get deals in 30 seconds

SIM Only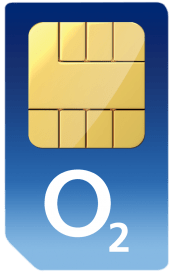 Starting from £12.50 per month
20GB Data
No upfront costs
24 Month contract
SIM Only
Starting from £13.99 per month
25GB Data
No upfront costs
24 Month contract
*Terms and Conditions apply. All prices are after bill credits applied and are based on 24-month contracts. Offers are for new customers only. Existing customers please get in touch with our sales team.
Our purpose is to save you time and money. We are the experts at scouring the market, sourcing the best deals and passing them on to you.
What is business SIM only?
Unlike consumer SIM cards, business SIM cards are often customised to your specific business needs. You get a business SIM card (or more, as per your needs) that you can use with your existing handset. That makes business SIM only plans much more affordable.
These SIM cards are linked to your mobile business account and have shared plans. That means you can share the allowances for data, texts, and calls between multiple users. It can help you save money and avoid shocking bills.
Why are business SIM only plans so popular?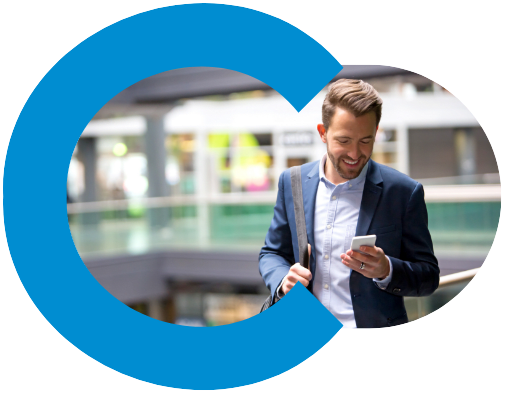 You get tailored solutions for your business
If you don't think any of the standard business SIM plans are right for you, business SIM only deals can be tailored to your specific business needs.
Cost savings are significant with business SIM only
Because there's no handset included in the plan, business SIM only plans are cheaper than mobile plans. For that, they are preferred especially by businesses with many employees.
Shared data comes in handy more than often
Sharing data across several devices will help your business reduce costs. Each company SIM has access to the shared data pool. So, if one user uses a lot of data, you won't get charged extra.
30-second form
Tell us about your business needs and how many employees need business SIM cards.
We filter the offers
We compare your profile with the business SIM only plans to find the best deal to suit your business.
Get the perfect SIM
We get back to you and connect you to the right company to get your business SIM cards.
Frequently asked questions
There are a few major differences between with business SIM only:
Customisable deals. With business SIM only, you can get customised tariffs and solutions to suit your business needs.
Shared pool. Businesses can choose to have a large pool of data that is shared across multiple users. That way, no single user can go over the data limit.
Business account. When you need dozens of mobiles, it can be truly difficult to keep on top of everything. But using business SIM only or having all your business mobiles with one provider can make it easy. It eliminates all the admin hassle, it allows you to easily keep track of your bill and you can quickly make adjustments to your account when needed.
Read our business SIM only Vs. consumer SIM only guide for more information
Business SIM only deals include a business SIM card. That can be a mini SIM, micro SIM, or nano SIM. The SIM cards are installed in the desired handset.
You can also choose an eSIM card that can be downloaded and set up.
Allowances for calls, messages and data vary based on tariffs. The price per month depends on the data plan you choose.
The company doesn't need to buy new mobile devices with business SIM only plans, which can save a lot of money. It also gives employees the freedom to choose what devices they want to use.
If you're looking for data-only and you're not interested in any minutes or messages, you can opt for a business data SIM. You just need to choose the deal that will cover your employees' internet needs.
When you choose a mobile plan, you pay most for the handset. Businesses can save a lot of money by choosing SIM only plans. The cost of business SIM only plans vary according to the data plan you choose, but they are significantly lower than mobile plans. You can end up saving hundreds of pounds per employee.
Also, employees can share a data plan, meaning that if one employee uses too much data, he'll get more from the data plan. That allows the business to reduce costs and avoid some unpleasant bill shock.
The main benefit of business SIM only is lower prices. By paying less, you save money in the long run. Plus, businesses can get tailored solutions if their needs are more complicated.
Another great benefit is the flexibility in choosing the contract length and what handset you want to use. Many employees who get company SIM cards prefer to use a dual phone, as it's easier to manage both professional and personal communications.
There are many deals and providers on the market and it's not easy deciding which one to get for your specific situation.
The best way to get the right business SIM only deal is to research and compare the market. And choosing iCompario is the best way to do that.
At iCompario, we compare the deals and identify the right ones for your specific business needs.
It takes less than a minute of your time to give us a few details and let us compare the market for you.