As an Appointed Representative of Joseph W Burley and Partners Ltd we have access to over 120 insurers and will search the markets for you to ensure we obtain a competitive price for the cover.
Our purpose is to save you time and money. We are experts at scouring the market, sourcing the best deals and passing them on to you.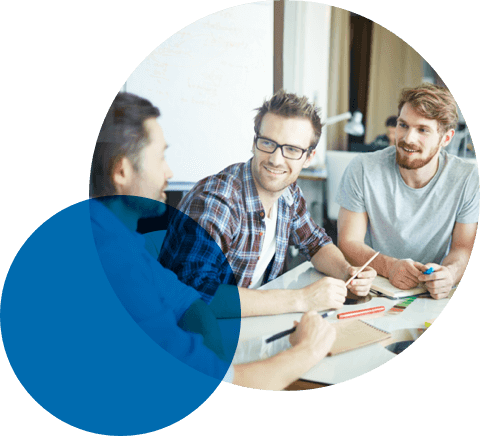 Why did we build iCompario?
Originally iCompario was a comparison website for telematics, fuel cards and telecoms. In 2021 we wanted to provide insurance quotations to sit alongside and dovetail with the other products. As financial services is a highly regulated industry this required us to pick a trusted partner and become an Appointed Representative of Joseph W Burley & Partners (UK) Ltd which is authorised and regulated by the Financial conduct Authority.
We are able to provide independent advice and guidance on the insurance products we offer. We are not tied to one insurer and can compare quotations to ensure the policy offered best meets your demands and needs.
We created iCompario to give you independent overviews before you commit to something your business will depend on.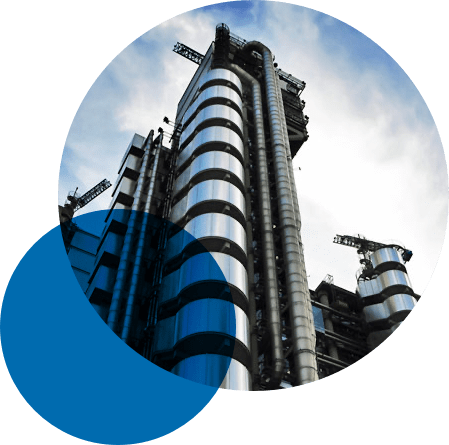 Business and fleet policies from reliable UK insurers
This website offers general information on business insurance, and it is only relevant if you are in the UK. It doesn't contain all the information you need to make your business insurance choices. You should always discuss your business activities with a registered insurance broker to help you get all the cover that you need. Check the FCA website to make sure any broker you are thinking of using is registered.
Frequently Asked Questions
Business insurance can refer to any type of insurance cover designed to protect business assets or activities, rather than individuals. Whether you run a company, work as a sole trader or are self-employed, you are likely to need business insurance to protect you.
One area that business insurance can cover is classed as property insurance. This covers the physical resources that companies need in order to operate. This might include buildings, contents and equipment. Buildings insurance can cover damage caused by storm, fires, floods, accidental damage and so on and, it is usually compulsory for buildings being paid for with a mortgage. Business contents insurance could cover computers, office furniture, shop fixtures and fittings, Plant, tools, and also stock and finished products.
Motor fleet insurance covers multiple business vehicles on a single policy. Alternatively, you can insure a single vehicle on a commercial vehicle policy if your business only has one vehicle.
Another area of business insurance is liability insurance. This varied list of covers can protect against liabilities as a result of a business' or sole trader's negligence.
Employers' liability cover is a statutory cover, meaning businesses that employ people must have it by law. It pays compensation and defence costs if an employee is injured, killed or becomes ill as a result of doing their job and the employer is found to be negligent.
Professional indemnity insurance can cover costs if a customer suffers a loss as a result of following professional advice.
Product liability insurance can protect businesses' costs if their product is responsible for harming people or property.
Business interruption insurance covers the loss of profits or increased costs incurred following physical loss or damage caused by an insured event, for example following property damage claims for events like floods or fires.
Cyber insurance supports and protects a business if it suffers a data breach or malicious cyber hack.
No matter what your business activity, there will be types of business insurance that are important to help safeguard your business against the financial impact following an insured event.
Companies often take out commercial combined business insurance which provides different covers in one easy to manage policy. This 'commercial combined' insurance could be regarded as a modular package.
There are various trade-specific commercial combined policies available which have the selections already made, appropriate for most businesses in that particular sector. Typical examples include shop combined packages, office combined and surgery combined for doctors' surgeries.
Commercial combined insurance can also be put together section by section, to meet the needs of a particular company.
Some companies buy commercial combined insurance and then buy additional stand-alone business insurance policies if they need them.
If you run a business, chances are you will need some kind of business insurance cover.
Some types of business insurance are compulsory. If your business employs people, you are legally obliged to have employers' liability insurance.
It is also very likely, if you are taking out a mortgage on your business premises, that your lender will only agree to the loan if you have buildings insurance and they know the building is protected.
Under the Road Traffic Act, you will need third party motor cover if your business uses any type of road licenced vehicles as part of your business activities, such as delivery vans or motorbikes. Many businesses opt for more comprehensive cover which provides business insurance for the vehicles themselves as they are assets of the company.
The additional business insurance you need will depend on the size of your company, the kind of work you do and how much risk you feel you can afford to take.
Many businesses use an insurance broker, for two main reasons. The first is to make sure they have all the insurance protection they need. The second is to make sure they properly understand exactly what they have paid for. Insurance brokers provide guidance and advice. They are able to advise on the different business insurance products available and will find the right business insurance product for their client. Most importantly, insurance brokers will help when a claim occurs.
Contractors' all risks is business insurance designed for the needs of the construction industry. It is a flexible package policy, meant for contractors working on construction sites.
It offers financial protection against liability and property risks. This means it can cover you if:
You make a mistake at work that results in damaging the property you are working on
Your employee has an accident while working for you
You make a mistake that causes harm to any member of the public, including your customers, suppliers, contractors and anyone else
Any damage happens to your own plant and equipment, while it's with you or while you are hiring it out to anyone else
Any damage to tools belonging to your employees.
There are various options in terms of what a 'contractors' all risks' policy covers.
A liability is something a person or company owes, usually a sum of money. Liabilities in business can also mean legal responsibilities or obligations.
For companies and sole traders, financial or accounting liabilities are not bad, but a normal part of doing business. Loans, mortgages or pending payments for goods and services are essential liabilities to keep a business activity going.
Legal liabilities which refer to your legal obligations and could lead to litigation, on the other hand, can be costly and a problem.
Business insurance can provide some protection against this second type of liability in business. Business liability insurance could cover the costs associated with negligent acts, for example. It could also pay compensation if you are responsible for damage to property, harm to another person.
Limited liability in business is nothing to do with liabilities in insurance. It is part of the legal arrangements for a company. Limited liability applies to certain types of registered business, such as private limited companies (Ltd.) and public limited companies (plc).
In UK law, a limited liability company – often just called a limited company - counts as a 'legal person'. Yes, we think that's quite funny too! Because the law considers a limited company to be a person, it means you cannot make other people pay its debts. In other words, the owners of a limited liability company never have to pay off the limited company's debts out of their own money.
If a limited liability business fails and goes into liquidation, the debts are paid off out of what is in the company bank account and by selling off company assets, like vehicles, computers, buildings or machinery. Only assets or money belonging to the company can be taken. The owners do not have to pay off the debts out of their own money or by selling their home, for example. If there isn't enough money to pay off all the limited company's debts, then those debts are never paid.
The opposite of limited liability in business is unlimited liability. Unlimited liability means that the business owner or owners are personally responsible for all of the debts of the business, no matter what the value. Sole traders and self-employed people put their personal assets - such as their house - at risk in the event of a business failure or unforeseen expense. If the business builds up big debts, and then has to close down, the sole trader is personally responsible for paying off the whole of the debt using their personal savings.
Sole traders can create their own limited company online by registering with Companies House. A few legal documents are needed, and it usually costs a modest fee from a company lawyer to do everything that is needed.
Public liability insurance can cover the compensation and legal costs of action taken against a business or sole trader for their negligence.
Negligence means that you do not take the same care that most reasonable people would have taken in the same situation. In some situations, there are laws that describe the details of the care you should take to keep things and people safe. Some examples include how to keep your employees safe, and how to handle food safely.
Public liability claims can arise from several circumstances, but negligence is the main trigger. A customer might trip on an uneven surface at a business premises, for example, or a member of the public could injure themselves on a piece of work-related equipment. Claims could also be made if someone's property was damaged, or someone died as a result of a business' activities.
For instance, if someone was injured while in a firm's workshop or as a result of something the firm did while working, they may claim compensation. They could do this if it was found that the firm had been negligent and was legally liable for the injury.
Public liability insurance also covers claims for third party property damage.
For instance, if you knocked over a ladder while working in a client's office, smashed a window, broke the boss' arm and killed their secretary, your public liability policy could cover all three categories of compensation - assuming you were found to be legally liable; namely, the compensation costs for building repair, medical treatment and compensation for death.
Public liability insurance can cover your legal defence costs and the compensation costs you might have to pay out if someone else suffered injury or property damage because of your firm's negligence. Without this insurance cover, these unexpected legal and compensation costs could end up making your company go bankrupt.
Having public liability insurance is not a legal obligation, but insurance brokers recommend it for most business owners.
Public liability insurance can be particularly important for businesses that serve the public, doing anything from hairdressing to selling food or running a restaurant. You may still need public liability insurance even if your business doesn't have a physical premises. If you're a consultant, for example, you could accidentally damage a client's property while visiting them. A contractor could put his tool box down, his customer could fall over it and break their leg.
In some cases, clients might insist you have public liability cover before they hire the firm. If you're a live performer, theatres or other venues might insist you are insured before they'll let you use their venue.
Some trading authorities, regulators or membership bodies insist that traders and businesses have a certain level of public liability insurance. These include builders' associations and plumbers' associations, whose members might make a mistake that could lead to very damaging, dangerous and expensive consequences.
Public liability insurance is designed to protect companies and sole traders financially against compensation claims and allegations of negligence.
Negligence means that you do not take the same care that most reasonable people would have taken in the same situation. In some situations, there are laws that describe the details of the care you should take to keep things and people safe. Some examples include how to keep your employees safe, and how to handle food safely.
Examples include if someone dies, is injured or suffers damage to their property as a result of your business activities. Suppose you are working on a building and part of your scaffolding falls down and hits a parked car. There was no storm going on so the car owner claims that your employee didn't erect the scaffolding properly, meaning it could come loose: this is an example of negligence. Your public liability insurance could cover the costs of repairing the car.
If a claim becomes a legal matter, some policies are available that may also cover the cost of paying your lawyer (defence costs) in addition to any compensation you may have to pay out.
Professional indemnity insurance is suitable for anyone who provides a professional service and could have a claim bought against them. It can cover compensation costs if a business is careless or makes a mistake in a piece of work for a client that loses the client money or causes them other types of harm.
There are various types of professional indemnity insurance and policy extensions. Professional negligence insurance covers firms if they give incorrect advice or make a mistake.
Defamation insurance will give you protection for legal defence and compensation costs if you publish statements that libel someone.
Breach of confidence insurance can protect you if you accidentally share sensitive information without permission.
Breach of copyright insurance applies to copyrights, trademarks and intellectual property.
Lost or damaged documents insurance can cover documents while they are in your care.
Fidelity cover can cover the losses sustained by a firm as a result of an act of forgery, fraud or dishonesty by an employee. The loss can be of money or goods.
We aim to provide you with a high level of customer service at all times but, if you are not satisfied, please contact Joseph W. Burley & Partners (UK) Ltd. When you first contact them with a complaint they will send you a copy of their complaints procedures, or at any time on request. When dealing with your complaint, they will follow their complaint handling procedures which are standardised throughout Joseph W. Burley & Partners (UK) Ltd.
If you remain unhappy with their response to your complaint, or your complaint has not been resolved within eight weeks after you first told them about it, you have the right to refer your complaint to the Financial Ombudsman Service (FOS). The Financial Ombudsman Service offers a free independent service to help settle complaints between consumers, and other eligible complainants, and businesses that provide financial services. If you wish for the Financial Ombudsman Service to look into your complaint, you must refer it to them within six months of the date of The Burley Group's final response to you. You can contact them at: The Financial Ombudsman Service, Exchange Tower, London E14 9SR, Tel: 08000 234 567 (Freephone service), Tel: 0300 123 9 123 (free for mobile-phone users who pay a monthly charge for calls to numbers starting with 01 or 02). For further information, you can visit Financial Ombudsman Service website www.financial-ombudsman.org.uk or send an email to complaint.info@financial-ombudsman.org.uk.
iCompario, owned by European Diesel Card Limited, is an appointed representative of Joseph W. Burley & Partners (UK) Ltd. which is authorised and regulated by the Financial Conduct Authority under firm reference number 300425.
You may check this on the Financial Conduct Authority's register by visiting the Financial Conduct Authority website, www.fca.org.uk/register or by contacting the Financial Conduct Authority on 0800 111 6768.
Joseph W. Burley & Partners (UK) Ltd. is registered in England and Wales under company numbers 3668469 and 05551346. The registered address is Eurocard Centre Herald Park, Herald drive, Crewe, Cheshire, CW1 6EG.