What would you like to compare?
How to use iCompario
Learn about products with our guide pages and product profiles.
Or just fill in your details and we'll get suitable offers for you.
Why did we build iCompario?
We know that business owners are busy people and we wanted to make their lives simpler. By providing an easy way to search a large range of products & service providers, we help to find the perfect solution in the quickest time possible.
We partner with all major telecoms network partners and manufacturers, provide over 95% of all existing fuel cards in the UK and provide the widest choice of vehicle tracking hardware and software platforms worldwide.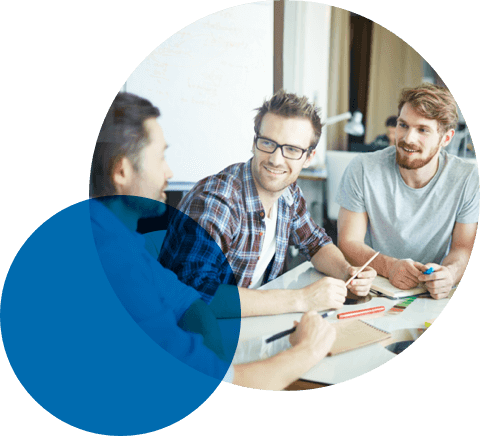 Who is iCompario for?
iCompario is for UK businesses of any size, from a sole trader or micro-company up to leading international businesses. We have a heavy emphasis on companies that operate motor fleets because of our expertise in fuel payment cards.
We provide trusted, evidence-based information on business services for the decision-makers within these organisations. These include fleet managers, accountants and finance professionals as well as company owners.
Frequently Asked Questions
Using iCompario is completely free to you, the end customer.
We do not earn commission on individual sales. This means we have no bias to recommend one product or service over another. We make all our recommendations purely based on the best fit with the details you give us about your company and needs.
We are funded on a 'flat rate' basis by Radius Payment Solutions and its partner companies, whose services and products we offer to users of iCompario.
If you need help with a product or service you found through iCompario, please first look for the provider's contact details on your invoice. This will connect you to the right department within the Radius group, or to the right partner company.
If you can't find the details you need, contact us and we'll forward your query to the relevant company's customer service team.
Please contact us via our partner enquiry form.
Once we have received your details, one of the iCompario team will be in touch to discuss how we can integrate your products with the iCompario business-to-business comparison website.
We store your name, contact details and other company data that you give us in our contacts database. This is on secure servers that we keep as safe as possible. We forward your details to providers of fuel cards, telecoms, vehicle tracking and other products and services either within the Radius group or in our partner companies, so that they can prepare offers and quotes adapted to your needs.
By completing a query form anywhere on iCompario, you are authorising us to use your personal data in this way. For more information on how we use data, please see our privacy policy
We have an opt-out link at the bottom of every email we send out, and you can follow that to opt out of any further emails. If you want to make sure you are not called by us either, please tell us you want to be removed from our calling list and we will immediately delete your details.