Compare Business EV Charging Points
Prices incl. Installation from only £800 per charge point
Bespoke solutions for your business
Get deals in 30 seconds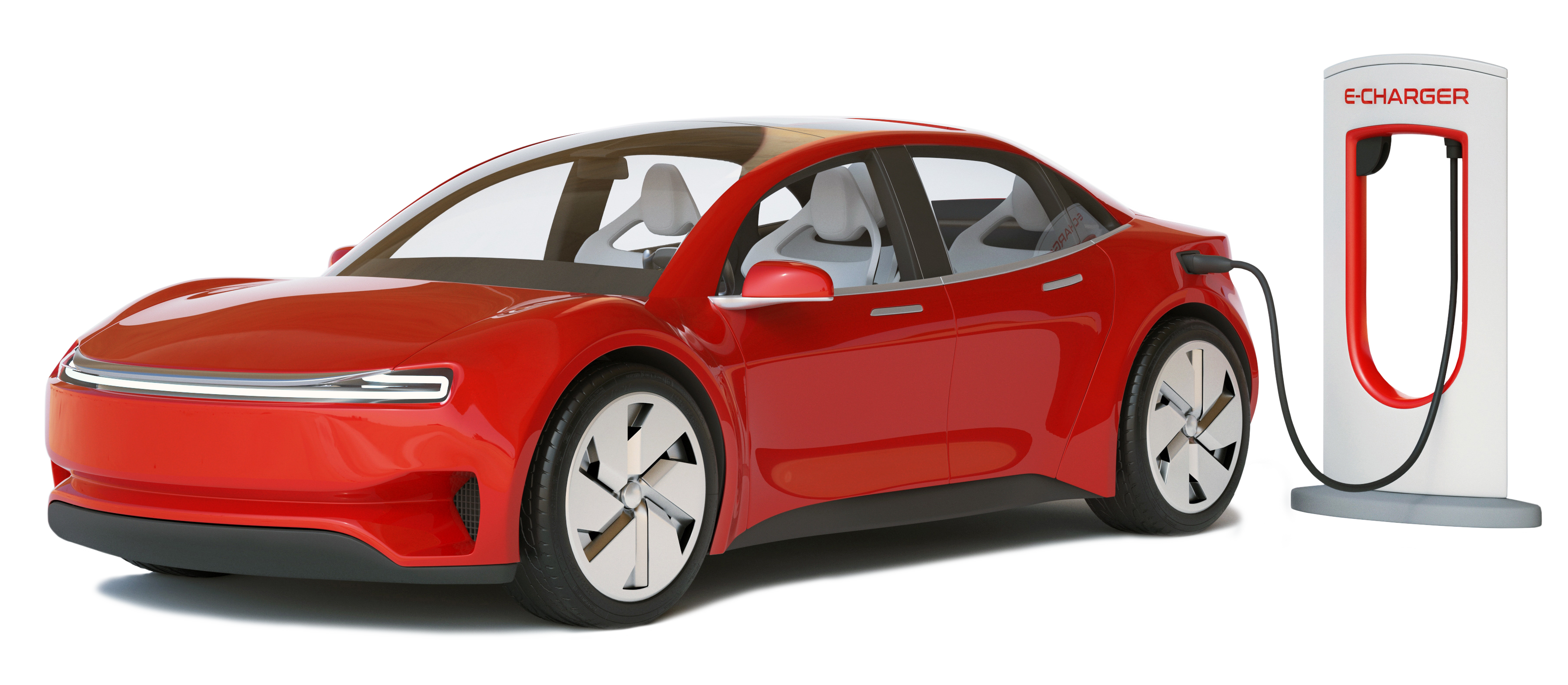 What type of EV charging point do you need?
There are three types of EV charge point you can install for business use. These include those you install at your employees' homes, charge points at your business premises for employees and guests, and then commercial charge points you can use to incentivise customers to visit your premises.
Our purpose is to save you time and money. We are experts at scouring the market, sourcing the best deals and passing them on to you.
Why do you need an EV charging point?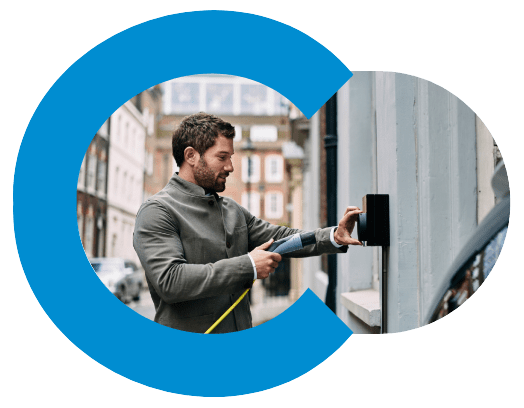 Installing an EV charge point on your business premises can give you much more flexibility for EV charging, as well as save you money. It allows you to do your EV charging on premises, which can be done in-between jobs or while your team work, giving them a charged vehicle at the end of a shift.
It also gives your business access to lower costing electricity, as business tariffs are likely to be considerably cheaper than the rates paid for on-the-go charging at public charge points. If you are eligible for government funding for the installation – many UK businesses are – you can make the cost of the installation back quickly based on the equivalent costs of using public EV charge points.
What should you do about EV charging while out on the road?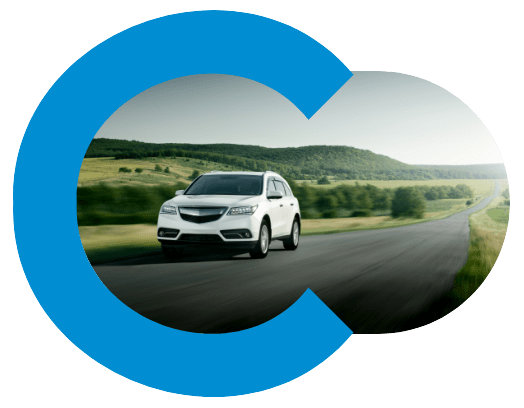 While charge points on site will help you access cheaper electricity and add convenience, they won't cover every eventuality. You will likely need to take advantage of public charge points to make sure your EV always has charge when you need it.
For this reason, it makes sense to utilise a charge card that allows you to access a large network of public charge points.
What EV government grants are there?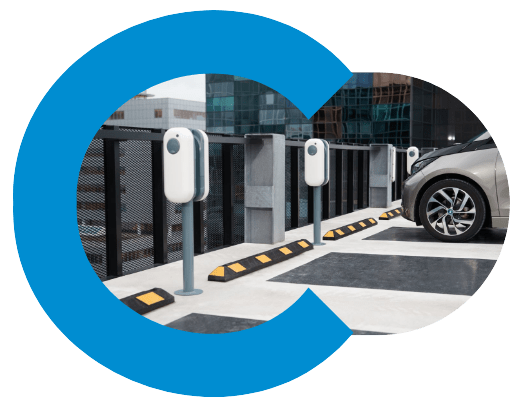 The UK government offers support for businesses by paying a percentage of installing charge points at your premises. This is through the OZEV grant, administered by the Office for Zero Emission Vehicles, which is also known as the Workplace Charging Scheme (WCS).
There are variations on how much you can claim depending on the type and size of your business, but most business owners will receive up to 75% of the costs of installing a charge point. This is capped at a maximum contribution of £350 per charge point and is up to 40 sockets. Any EV charge point installations we recommend will secure the grant on your behalf and reduce the amount from the cost of purchase.
30 second form
Let us know some details about how you plan to use the EV charge points so we can understand exactly what your needs are.
We filter the offers
We'll search through a vast range of EV charging point providers to find the best deal for your circumstances.
Start charging your EVs
We'll match you with the perfect provider, so your business has the best solution for you to start benefitting from EV charging points.
Frequently Asked Questions
No, EV charging points require specialist knowledge to install and can only be done by a trained professional. It's not possible to fit them yourself or utilise an electrician without the required expertise.
How you pay for EV charging depends on the EV charge point. Most public EV charge points require an app to download and manage. You can also use an EV charge card which works in much the same way as a fuel card would.
The time an EV takes to charge in full depends on two factors, the size of the battery in question and the type of charging point. Bigger batteries require more charge much like bigger fuel tanks with petrol or diesel.
There are also three charge options. These are the standard 3-pin socket which takes the longest amount of time to charge, the 7-pin Type 2 cable and the Combined Charging System (CCS) socket which adds a further 2 pins to the Type 2 cable.
Some EV charging points provide free use, but this is almost always to incentivise visiting a commercial premises. Examples include gyms, hotels and supermarkets, and you will likely need to prove you are a customer of the venue to use them.
An EV charging point is a specialist electricity output which enables you to charge an electric vehicle. Unlike a standard socket it features increased connectivity to optimise the charging process, allowing your EV to access electricity at a quicker and more efficient rate.
It's possible to install two or even more charge points at your business premises. The government's Office for Zero Emission Vehicles (OZEV) grant or Workplace Charging Scheme (WWCS) can provide partial funding for up to 40 charge points to be installed.
If you are looking to charge two EVs from the same charge point, there are several products available which enable you to do so including splitters and adaptors. It's worth pointing out that this will usually half the speed at which your EVs charge.