Compare asset tracking solutions for businesses
Protect and track your business' fixed and moving assets
Compare Thatcham (S7) and Police approved products
Get deals in 30 seconds

Our purpose is to save you time and money. We are experts at scouring the market, sourcing the best deals and passing them on to you.
How asset tracking benefits your business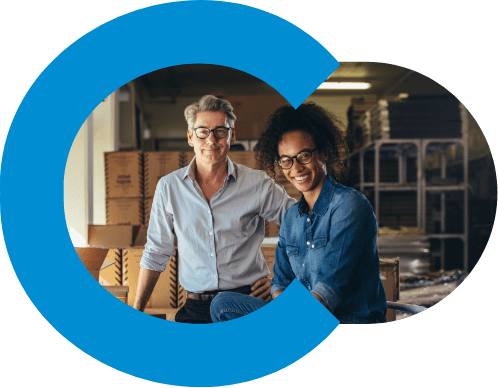 Greater security
Asset theft is a real risk and chances of recovering untracked assets are very low. With stolen vehicle recovery services and asset tracking, you get instant alerts every time your assets are moved, towed or operated without permission or during unauthorised hours.
Increased asset management
Monitor the status of your assets, check how you can improve asset performance and deploy the right assets to the right jobs. Get reports on mechanical issues and schedule maintenance on time. In short, boost asset productivity.
Keep customers happy
When the success of your business operations depends on your assets, you want to keep customers informed. With asset tracking you can answer questions easily, keep track of your asset inventory and provide excellent customer service.
Use asset trackers to maximise your business operations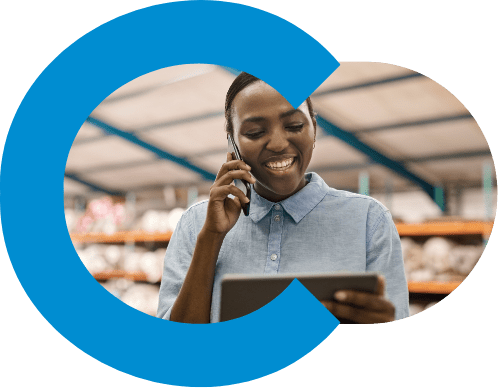 You might not think a tiny device like an asset tracker can make such a significant difference in optimising business operations.
Every business is unique, but assets are valuable no matter how many you've got or how big or small they are. Keeping track of them is critical. Losing them can cost you money, time or customers. According to the Office for National Statistics, 4 in 100 vehicles get stolen. Increase your recovery chances by up to 95% with asset tracking. Asset trackers are small non-wired devices that can be well hidden and hard to detect.
Use the online management software to gain better control over your assets, manage them more efficiently and enhance your operations. Keep track of your plant equipment and dispatch assets to jobs faster.
About your business
You tell us about your assets, your business and the data you require from your asset tracking system.
Filtering the best offers
We compare your needs with the asset trackers available on the market and identify the best ones for you.
Track your assets
Then we get back to you with the asset tracking offers that are relevant to your company and get you started.
Frequently Asked Questions
Asset tracking refers to keeping track of all your physical assets. It's often referred to as asset management or asset monitoring. The asset tracking system consists of a piece of hardware and a software platform and it logs information about your tangible assets. It allows businesses to always know the location and status of their assets.
Asset tracking doesn't only track the location. It can log the asset's type, its usage, operating hours, maintenance schedule. It can also send alerts.
There are three ways to track assets:
Using barcode labels on the asset. These have to be scanned to update the asset's location.
 Using RFID (Radio-Frequency Identification) tags. These tags include antennae and transmit data on a short distance using radio waves.
 Using GPS trackers. They automatically broadcast data via satellite.
Of the three methods, GPS trackers are the only ones that can track the assets with an accurate location. This is the preferred method for managers and business owners. It offers lots of features and managers can enhance their business operations based on the data gathered from GPS asset trackers. They can also customise alerts and with the addition of a stolen vehicle recovery service can get notified immediately if an asset is operated or moved at an unauthorised time.
The information can be accessed online via the asset tracking software, at any time and from any place.
Asset tracking is important for managers and business owners as it gives them better control over their important assets, big or small.
Asset tracking offers valuable insight into the performance of a business' assets. It enables managers and business owners to identify important maintenance works that need to be done, or opportunities to deploy the assets better so they can streamline their business operations. It can create a better structure for the physical assets of a company.
Asset trackers can also increase asset security, discourage thieves and with the addition of a stolen vehicle recovery services increase the chances of recovering your assets in case they get lost or stolen.
The price depends on your business needs and what information you want to track. Usually, the price can be tailored to your specific business needs. 
For basic asset tracking requirements, you can find tracking devices for less than £10 per month. If you're looking for more complex functionalities, compare the market to find the best price. 
Other costs may include a small set-up fee.
Basically, any company or business that has critical assets. You can find asset tracking across shipping and logistics, transit, warehousing, healthcare, manufacturing, energy, construction, education, retail. You can track anything from extremely small items to large assets like cranes or diggers.
First of all, think about your business needs:
How many assets do you need to track?
How valuable or critical are these assets?
What would it cost you to lose these assets —in time, money and customers?
What other features do you expect from your asset tracking system, apart from location monitoring?
Once you've determined the exact requirements, it's a matter of searching the market and comparing providers to choose the one that can match your needs.
You can also turn to experts to find the best solution. At iCompario, we scour the market so you don't need to. Based on your defined needs, we compare providers and prices and identify the best fit for your business.