Compare business VoIP phone systems
Intelligent phone systems for businesses of any size
Find providers with the best choice and value
Get deals in 30 seconds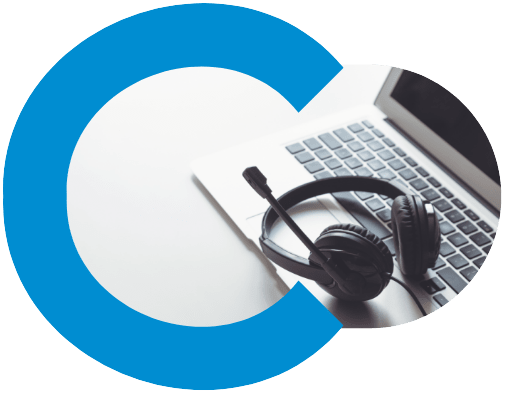 VoIP, pronounced Voyp, stands for Voice over Internet Protocol and is sometimes referred to as IP telephony or internet telephony. It's the technology that converts a user's voice into a digital signal to send over the internet. It will be replacing ISDN as the primary means of connecting people via telephone in the UK by December 2025.
Our purpose is to save you time and money. We are experts at scouring the market, sourcing the best deals and passing them on to you.
Why use VoIP for business?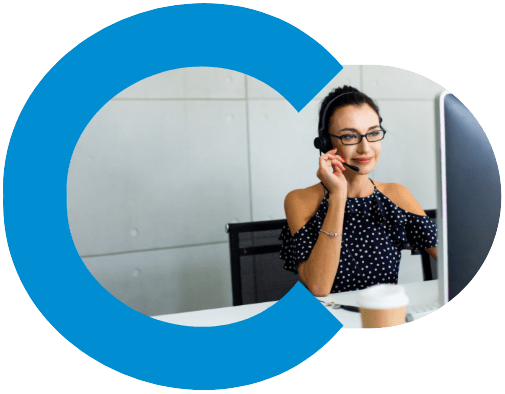 VoIP provides businesses with three key benefits. It's the cheapest choice available, provides huge flexibility in how you choose to use it and is simple to install, manage and maintain. VoIP can also give businesses greater insight into how their phones are being used to help get more from them. This allows you to improve areas like efficiency, customer service and employee engagement.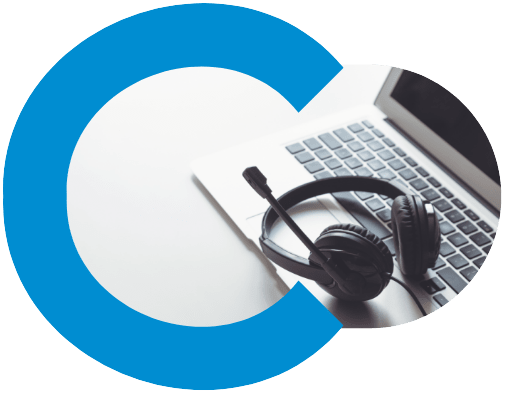 Switching to VoIP will eventually not be a matter of choice. In December 2025 BT will turn off all ISDN cables and will not install any new ones from 2023. Business owners need to ask themselves when to switch to VoIP, not if.
There are a couple of benefits to continue using ISDN in the short term. It's reliable for call quality and is adaptable in how it can be used. But the rapid improvement in business broadband services is making VoIP on a par with ISDN with call quality, and it boasts much greater flexibility. The benefits of VoIP over ISDN will only continue to grow, with more investment in improving VoIP and little, if any, in ISDN.
30 second form
Let us know how you use your phone systems and all the features you need to keep your business performing.
We filter the offers
We'll analyse all the providers for the best deal that has every feature your business needs.
Get the perfect VoIP deal
We'll help you transition seamlessly to VoIP and start feeling the benefits of your new phone systems.
Frequently asked questions
VoIP is an acronym of Voice over Internet Protocol and is pronounced 'voyp'.
Rather than sending voice signals down copper lines like the telephone network, VoIP transforms an analogue recording of your voice into digital data. This is then delivered to its destination via the internet, where it is converted back into audio for the recipient. All this is done rapidly in real time.
Can I use a VoIP phone as a regular phone?
You can, and there's every chance you already have. When your mobile phone has no traditional signal, it will often revert to Wi-Fi calling, which is powered off VoIP. Standard landline phones can also use VoIP instead of traditional connections via an adaptor, which uses VoIP technology to convert the signal before sending it online.
Yes. As every form of communication on the internet ends and starts at an IP address, there will be a way of tracing where a VoIP call has come from. There are ways to make this more difficult, such as using VPNs, but there will always be the means to trace the number's origin.
VoIP calls are usually encrypted, which means that whilst the origin of the call can be identified, the content cannot be accessed by anyone other than those involved in the call. This makes them much more secure for business use.
The majority of modern VoIP uses the cloud, but there are exceptions. Cloud based calling is a term to describe a specific type of VoIP calling that utilises the cloud to operate. As VoIP use predates the cloud, which means it's possible and occasionally the case that VoIP will utilise alternatives to the cloud to run.
Terms like IP phone system, cloud-based phone system or hosted phone system, also refer to VoIP cloud based calling.
SIP stands for Session Initiation Protocol and relates specifically to multimedia communication. The two are interchangeable and often used alongside each other, but there is a clear difference. Whereas VoIP relates to transmitting audio across the internet, SIP handles a variety of other media as well, such as video and data.
One of VoIP's key advantages is the cost. Unlike landline and mobile calls which charge for usage via charging per minute, many VoIP providers simply charge a fee for providing the service, with unlimited use. The costs then vary depending on provider and the amount of features you need.
Of course, if a usage model best suits you then there are VoIP options that offer this. Flexibility is key and we will find you the provider that delivers the needs of your business at the most competitive price.