Texaco Fuel Cards: Compare for Your Business
Access all Texaco stations plus others including supermarkets & major brands
Save money with fixed pricing or discounts at the pumps
Get deals in 30 seconds and order online

Use your Texaco fuel card to get discounts
Texaco stations are a familiar sight to any driver on the road. Texaco has a big network across Europe, including over 2,000 stations across the UK. Getting a Texaco fuel card means you can refill almost anywhere in the country.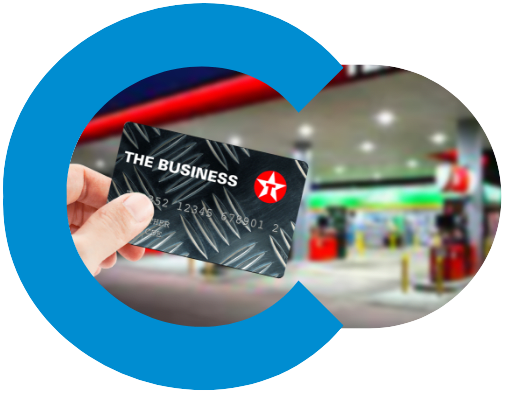 What Texaco fuel card types are there?
We recommend three fuel cards that can be used at Texaco: Fastfuel, the Business and FleetOne.
But which Texaco fuel card is the one for you?
If you are already using Texaco stations, getting one of the brand's own fuel cards makes a lot of sense. But is it the right choice for your business? We've put all the information you need below, so you can discover which fuel card is right for you.
Texaco Fastfuel Fuel Card
Where can you use it?
Use your Texaco Fastfuel card across the UK Fuels network. Texaco has one of the most extensive networks across England, Scotland, Wales and Northern Ireland. Your card can also be used at Tesco, Sainsbury's, Morrisons, independent fuel stations and many more.
You can easily make use of your Texaco fuel card for inner-city travel and nationwide journeys at over 3,500 stations in the UK.
Features
Extensive UK network
Benefits
HMRC-approved invoices
Pricing options
Weekly fixed prices or discounts at the pump
Texaco The Business Fuel Card
Where can you use it?
The Texaco the Business Fuel Card is an all-rounder for businesses of all sizes across the UK. Use this Texaco card at over 2,000 stations in the UK. Want a fuel card with even more coverage? The Business card might be what you need. The Texaco Business card is also accepted at over 1,200 BP petrol stations
Features
Online fleet management system
Benefits
Loyalty card points
Pricing options
Discounts at the pump
Where can you use it?
The FleetOne card from UK fuels has one of the biggest station networks in the UK. Combined with their partner stations of Tesco, Morrisons, JET and more, you'll be able to use your fuel card at 3,300 stations. FleetOne's network includes over 70% of motorway service stations in the UK, so your drivers can always find a place to refill on their journey.
Features
Huge UK network
Benefits
Weekly invoices for pain-free VAT claims
Pricing options
Discounts at the pump
Why choose a Texaco fuel card?
All Texaco fuel cards have good network coverage, competitive pricing and multiple benefits to help your business. But there are more features the fuel card can offer you that will help you decide which Texaco fuel card is best for you.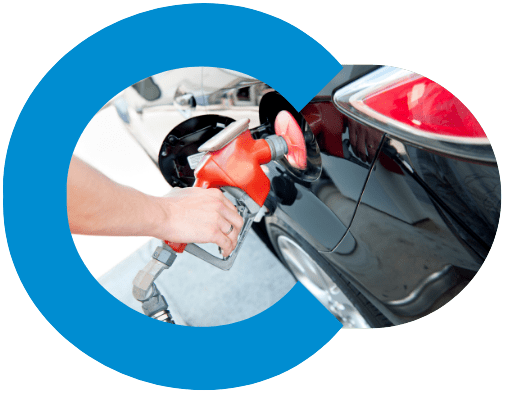 Texaco Supreme Fuel
Looking for high-quality fuel? You can buy Texaco's premium fuel with your fuel card. Fill up your petrol tanks with the E5 alternative, Supreme 99+ to start improving your vehicle's fuel economy. Supreme 99+ may help to decrease engine knock and accelerate your engine power. Texaco claims their high-octane Supreme petrol and diesel help remove carbon deposits, helping to keep your engines clean and running smoothly. You can buy their premium fuel with your card.
What other benefits for you get with Texaco cards?
Competitive pricing for your fuel
Access to a vast UK network of Texaco stations and partners
Spend less time on admin with your online account system
Submit your end-of-year accounts easily with HMRC-approved invoices
Go online for sustainability: say goodbye to paper receipts
How can I get a Texaco fuel card?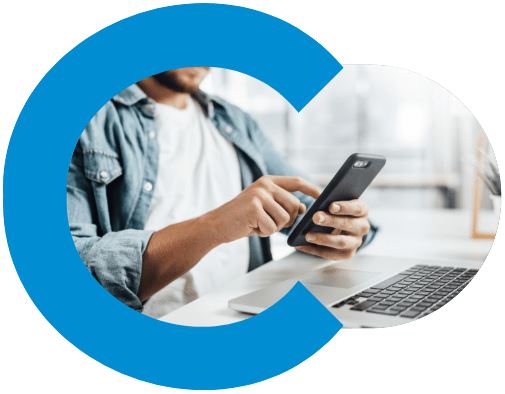 Ready to choose your Texaco card? Compare fuel cards now and guidance on the right option for your company. Choose from our range of Texaco fuel cards and start saving time on admin and money on fuel costs today.
Why use iCompario for your Texaco fuel card?
Finding the best fuel card for your company is a tough choice. Using our fuel card comparison tool, you can easily compare the cards that best fit your business needs.
30 second form
Tell us about your business needs, your vehicle types and where you prefer to fill up with fuel.
We filter the offers
We'll then compare fuel cards across the UK, our database of cards cover 95% of UK fuel stations.
Start saving on fuel
After our free fuel card comparison, it's time to get your card and start saving on fuel! Simple as that.
Frequently Asked Questions
A Texaco card is a payment method your business can use to buy fuel and ease your cash flow management. Texaco cards offer your potential discounts at Texaco and partner stations, plus other benefits depending on the card type. Texaco is a major brand and highly respected, so its fuel cards are widely accepted across the UK and Europe.
What you can buy varies depending on the type of card you have, but all can be used to buy fuel. Here are the major differences you need to know.
Texaco Fastfuel Fuel Card: buy fuel, AdBlue, LPG and carwashes. One great benefit of this fuel card is your ability to place transaction limits for full control and security over fuel expenses.
Texaco The Business Fuel Card: purchase fuel (including petrol at BP stations for an extra fee), oil and carwashes.
FleetOne fuel card: buy fuel, engine oil and car washes.
Texaco has one of the biggest station networks in the UK, but each fuel card has its specific network. The FleetOne has the largest network out of the three thanks to its partner stations, but your drivers will hardly struggle to refill with any Texaco card. This is the total number of stations the Texaco cards can be used at:
Stations in Texaco Fastfuel Fuel Card network: over 2,300
Stations in Texaco the Business Fuel Card network: over 2,000
Stations in FleetOne Fuel Card network: over 2,900
To use your Texaco fuel card, refill at the station then show the cashier your card. A fuel card works as short-term credit. Your business will get a weekly or monthly HMRC-approved invoice of fuel costs, then you pay the invoice. It's much simpler than checking each driver's fuel receipts! Read more about how to use your fuel card.
Texaco is one of the leading fuel brands in the UK. They have created premium fuels with different blends of oils and additives to get good quality fuel with added benefits. Texaco's Supreme fuel range can help to clean out your engines with detergent additives, keeping your company vehicles running at their best.
Yes. The fuel cards can be used as Texaco loyalty cards. Texaco's loyalty points scheme is called Star Rewards. You collect 1 point when you refill 1 litre of fuel on your card. 500 points gets you a £5 reward. Points can be redeemed online or using the Texaco app for in-store discounts or exchanged for vouchers at major UK shopping brands.
Need help choosing a Texaco fuel card?
Have you decided a Texaco fuel card is the right choice for your business? Or maybe you want to see the other options on the table.
You can find out if Texaco is the best card for you by using our fuel card comparison tool. Simply put in the type and number of vehicles your company uses, select the stations you need and we will provide you with a list of the cards that give you what you need.