BP Fuel Cards: Compare for Your Business
Access 1200 BP stations including the largest motorway network in the UK
Save money with fixed pricing or discounts at the pumps
Get deals in 30 seconds and order online

Get discounts at the UK's largest network of motorway fuel stations
Do your drivers already use BP fuel stations? BP fuel cards could offer your business fuel price savings plus extras at branded and partner locations. When you use BP fuel cards, you unlock multiple benefits for your business from high-quality fuel to automated invoices to easily reclaim on VAT. But which BP card is right for your business?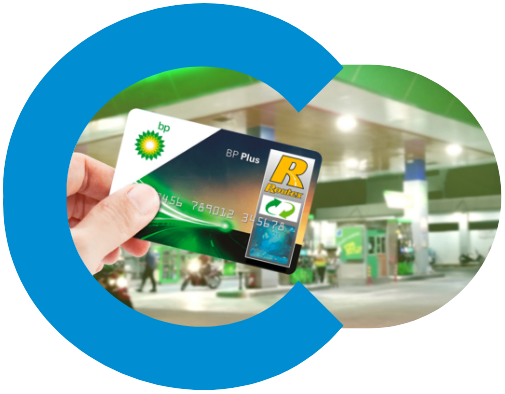 What BP fuel card types are there?
At iCompario we recommend two BP fuel card options for your company. These are the BP Plus Card and the Bunker card.
But which BP fuel card is the one for you?
The BP Plus card is best for general users, while the Bunker card is best for fleets as they can be used at bunker stations.
Where can you use it?
You can use your BP Plus card at over 3,400 stations in the UK, including partner brands Esso, Gulf and Texaco. That means you can easily refill at practically every nook and cranny of the UK.
Features
Use on over 60% of motorway stations
Benefits
BPme Rewards & BP Ultimate fuel price discounts
Pricing options
Weekly fixed prices
Where can you use it?
You can use your BP Bunker card at over 1,200 BP stations, including their 600 bunker stations.
What is a bunker station?
One of the best features of this card is its bunker station network. Bunker sites are stations designed for large vehicles like HGVs that have wide lanes and fast refill pumps. Using bunker locations helps your business cut down on refill times. Plus, they're easy to get to. BP's 600 bunker stations are located across the UK's motorways for convenient refills.
Features
Discount prices at 600 convenient bunker locations
Benefits
Pain-free VAT invoices, fuel account manager
Why choose a BP fuel card?
Both BP fuel cards benefit businesses thanks to their network size, price discounts and loyalty rewards scheme BPme Rewards. But there are a couple more benefits companies should know when considering BP fuel cards over others on the market. Here is why a BP card might be what your business needs.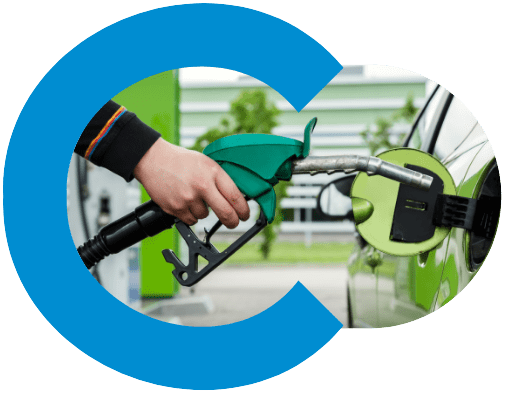 High quality fuel
The premium fuel by BP is known as BP Ultimate, an E5 Unleaded petrol with active technology to help keep your engine clean and running smoothly. BP claim their Ultimate fuel can reduce your risk of car breakdowns and help your engines stay at excellent performance. It is certainly worth trying out if you haven't already. But even BP's standard petrol and diesel is considered to be high quality.
What other benefits do you get with BP cards?
Network of 3,400 stations in the UK
Improved admin: online portal shows you every purchase and filter by driver
Secure transactions
Pay wholesale fuel prices
Buy BP AdBlue with your fuel card
How can I get a BP fuel card?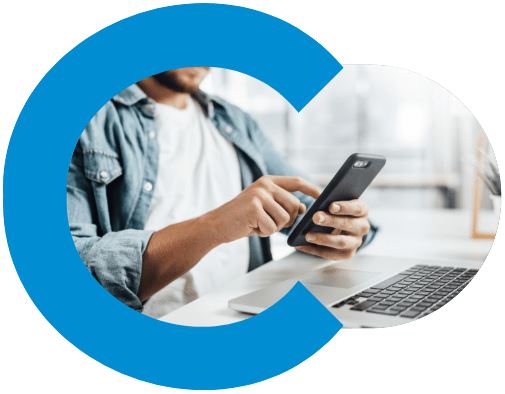 Ready to choose a BP fuel card? Compare cards now to find the right fuel card for your company. Saving time on admin and money on fuel costs today.
Why use iCompario for your BP fuel card?
Finding the best fuel card for your company is a tough choice. With our fuel card comparison tool, you can easily compare the cards that best fit your business needs.
30 second form
Tell us about your business needs, your vehicle types and where you prefer to fill up with fuel.
We filter the offers
We'll then compare fuel cards across the UK, our database of cards cover 95% of UK fuel stations.
Start saving on fuel
After our free fuel card comparison, it's time to get your card and start saving on fuel! Simple as that.
Frequently Asked Questions
A BP fuel card is a payment method for businesses to buy fuel. Think of it as short-term credit. The cards make fuel purchases straightforward by improving cash flow management for businesses. You can get weekly or monthly invoices depending on the card provider. After receiving the invoice, you then pay for the fuel.
Drivers can get petrol at diesel at a price discount with BP fuel cards at BP stations. Drivers can also buy AdBlue (diesel exhaust fluid) and oil using their BP fuel card.
It depends on which card you use. The BP Plus card has the largest network with 1,200 BP stations and 2,200 partners. The Bunker card can only be used at BP locations but is a great pick for any HGVs and truckers thanks to its discount fuel offers at bunker sites.
A BP fuel card works in the same way as other forms of business credit. You buy the items you need (such as diesel for your HVG) by presenting your card to the cashier at a station or garage.
The BP fuel cards generate HMRC-approved invoices either weekly or monthly to reduce your admin time and simplify VAT reclaims. Your company then pays for the items when it receives the invoice from BP at the end of the week or month — pending on the payment schedule you have set. Read more about how to use your fuel card.
BPme Rewards is the point rewards card for the BP Plus fuel card. Your drivers can gain points by filling up with BP fuel and using the station car washes. Drivers can then get rewards by redeeming points with their BP card for vouchers at discounts with major brands, including Amazon and Cineworld. Read more about fuel card loyalty rewards.
Need help choosing a BP fuel card?
Ready to choose a BP fuel card? Or are you still weighing up your options against other brands? See how BP compares to 95% of UK card providers using our comparison tool.
All you need to do is enter the number and type of vehicles and the type of stations your company uses. We'll give you a list of the best fuel cards available for your specific business needs.