WEX Fuel Cards UK Guide: Compare WEX Cards in the UK
Fuel cards ensure your fleet operates efficiently and at the lowest possible price point.
With the right commercial fuel card, you can streamline your fuel management and everything that comes with it.
But should you get a WEX fuel card or one from another provider? Read our guide to learn everything you need to know about WEX cards.
Best WEX fuel cards in the UK
The best WEX cards are the Esso National and the Esso Europe. They have a large network of stations, digital invoices, and an online account system.
Getting a WEX Esso fuel card means you get to use your card at all Esso and partner stations. Here's what you need to know about each these great cards.
WEX card for UK: Esso National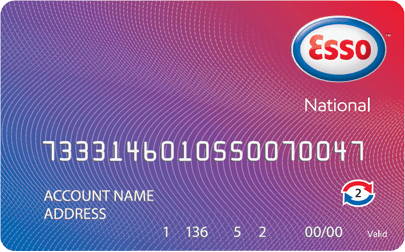 Accepted at 1 in 4 fuel stations in the UK
Flexible fuel price options to suit your budget
Few options are as widely accepted as the WEX Esso fuel card. Over 3,400 stations in the UK accept this card.
As a bonus, this WEX card lets you choose from pump or fixed prices.
If you're travelling all over the UK or just need a card for every situation, the Esso National is your best friend.
WEX Europe fuel card: Esso Europe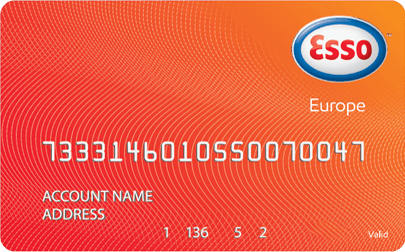 14,000 stations across Europe
Pay for toll roads with your card
Driving around Europe is tiring enough as it is. The WEX card, Esso Europe, makes things easy.
Use your card at all ESSO and Shell stations to pay for fuel at competitive prices. Plus, pay for toll roads with your WEX fuel cards to get your toll costs on the same invoice as fuel. Simple.
Tracking your fuel costs has never been easier. Log onto your online WEX card account to see exactly how much you're using to stay on budget.
International WEX Esso Fuel Card
For businesses that operate in Europe as well as the UK, there's the International Esso Card. These WEX fuel cards can be used at 14,000+ filling sites in 15 countries throughout Europe, including a network of 778 motorway stations.
Across Europe's major roads, borders and ports, the International; Esso Card sites will keep your fleet vehicles fuelled and your business on the move. This cuts costly route deviations and increases your fleet's efficiency.
Can I use my WEX Esso fuel card at Tesco?
WEX cards are accepted at all Shell and Esso stations. They're not accepted at Tesco or other supermarkets.
See our guide to Tesco fuel cards to find a card suitable for you.
Why should I get a WEX fuel card?
WEX Fuel Cards are one of many commercial fuel card options available to you as a business operator.
In this guide, we're going to look at WEX Fuel Cards and everything they have to offer so you can make an informed decision.
1. Save time and money when you buy fuel
The big reason to get a WEX card in the UK is to save yourself plenty of time and a bit of cash at the station.
How much you'll save will vary! If you choose fixed fuel prices, your WEX Esso fuel card sends you weekly updates on your fuel prices.
This can help you avoid high local fuel prices and manage your budget.
2. Solve fleet management problems
This one won't be for everyone! But for all the fleet managers out there, fuel cards are a brilliant solution.
For all businesses regardless of fleet size, WEX fuel cards are an ideal solution to many of the management-related problems that come with keeping your commercial vehicles running.
Fuel cards not only help to reduce your fleet's day-to-day admin workload, but you can also save money on fuel in most cases and also hold drivers to account for their activities.
iCompario tip: don't miss out on fuel cards!
Thanks to the benefits of fuel cards, they have grown rapidly in use by businesses throughout the last couple of decades.
Today, most businesses that operate a fleet use fuel cards to keep their vehicles running.
WEX Fuel Cards Explained
If your company has a fleet of vehicles and you're not yet using a fuel card, they're well worth looking into. While there's no shortage of options (there are plenty of providers) we're going to focus on WEX Fuel Card for the purpose of this guide.
What is a WEX Fuel Card?
A fuel card (often called a 'fleet card') is a payment product for businesses that allow its fleet drivers to 'buy' fuel for the vehicles they use in the course of their employment or for other business purposes.
Simply put, a fuel card is a sort-of payment card that looks and works in the same way as a credit or debit card, with the primary difference being that it can only be used for fuel-related purchases at specific service stations. Whether your fleet drivers are using a WEX Fuel Card or one from a different provider, it'll work in virtually the same way.
Using a WEX Fuel Card, your fleet drivers will fill up their vehicles' tanks as normal and then use it to 'pay' for what has been drawn. Periodically, you will be sent an invoice with the subtotal of all fuel drawn during a given time period, plus VAT.
How Do WEX Fuel Cards Work?
They work in the same way as any other payment card.
Your typical fuel card will have a magnetic strip and chip for payment verification purposes, just like a credit card, in addition to the name of the fleet driver or fleet vehicle to which the card is assigned.
This card can then only be used either by that person or on the designated vehicle.
As for fuelling activity, this can often be viewed online for simple, real-time monitoring of expenditure and driver activity.
How to use WEX fuel cards
Simply use your card to pay at the petrol station as you would with a debit card.
You get to choose when your fuel invoices come in. Usually, it's every two weeks or at the end of the month.
When you get your fuel invoice in your email inbox, you pay for the fuel you've bought.
The Benefits of Using a WEX Fuel Card
There are a whole lot of benefits associated with using a WEX fuel card (or any fuel card for that matter) to keep your fleet running smoothly and efficiently.
What makes fuel cards better to just using cash or company credit cards, though? To answer this common question, we've put together three of the biggest benefits of using a WEX fuel card or any other fuel card.
1. Your business can get WEX fuel card discounts
More often than not, your business can save fairly decent chunk of money. The larger your fleet is, the more money your business can save.
Some fuel cards, for example, offer fixed weekly prices. This helps negate the impact of fuel price fluctuations (especially those that are sudden and short-lasting) because you pay the same amount per litre regardless. Other pricing benefits may be available too, such as wholesale discounts for larger fleets.
2. Your business can save time on administrative tasks
Financial benefits don't just stop at the amount of money paid for fuel, either; your business can continue to save significant sums of money by saving valuable staff hours on fleet admin and related costs.
When your drivers use their fuel cards, the amount of fuel they draw and anything else paid for on their cards will be collected and, periodically, you'll be sent a single HMRC-compliant invoice with a single figure plus VAT for everything spent.
This greatly reduces the admin workload and makes fleet management that little bit easier and quicker.
With a WEX Fuel Card, fleet managers can access fuel card account information around the clock.
See how much has been spent during a specified period, how much is being spent daily, weekly, and monthly on average, and which drivers are spending the most, amongst other things.
3. Easy tracking of mileage and fuel use
Most fuel cards, if not all fuel cards, come with some sort of online fleet management dashboard. This is typically delivered via a system that can be used to monitor your fleet in real-time, 24/7.
Information such as the routes drivers are taking, the amount of fuel being used, and your fleet's mileage per gallon are all recorded and available as and when. This data gives you a valuable insight into your company's fuel efficiency. Typically, this information is provided via fleet management software.
How to Pick the Right WEX Card
Compare a range of fuel cards
Find your best match in 30 seconds
Apply for your card
Get your fuel cards in the post
Many fuel cards are similar, but the finer details and terms and conditions can vary.
This is why it's important to compare the different fuel cards available on the market and choose the one that makes the most sense for your business.
Compare the WEX Fuel Card Alongside Others Today
Do you think that a WEX Fuel Card might be right for your business, but you are not sure which one is best, if any? Compare WEX Esso Fuel Cards today to find out more! iCompario's fuel card experts are also on-hand to help should you need it.