Best Business Fuel Cards for UK Businesses
Compare the best fuel cards for business in the UK
Access major fuel stations across the UK at competitive prices
Convenient fuel payments managed on one online account

Is it worth having a company fuel card?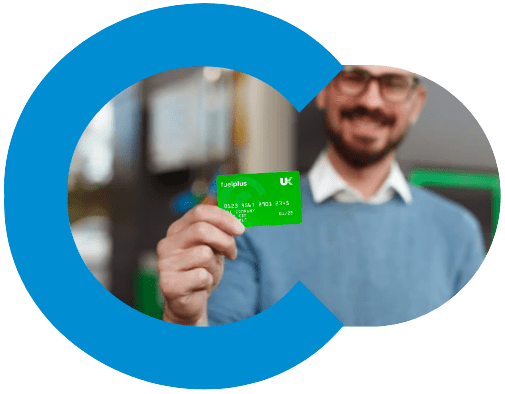 No matter how big or small your business may be, having a company fuel card is an excellent way of saving both time and money. Fuel cards enable you to go completely paperless when it comes to fuel expenses, significantly cutting down admin time, costs and stress! What's more, company fuel cards give you access to the most competitive prices at all major fuel stations across the UK, as well as allowing you to pay weekly, helping with cash-flow control.
So what are fuel cards? And how do they work? Scroll on to find out more, or use our fuel card comparison tool to find an option that works for your business.
Fuel cards for small businesses in the UK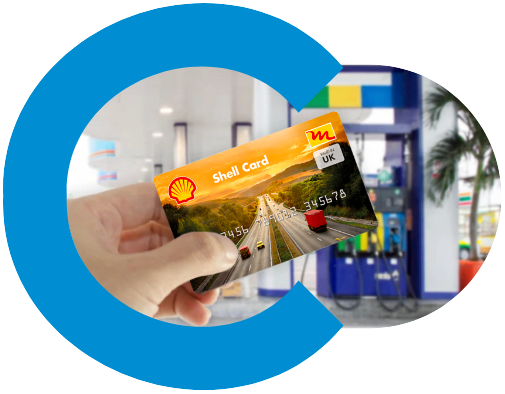 A small business fuel card is more than just another card to add to your wallet. Having one instantly unlocks access to the most competitive prices at UK fuel stations covering over 95% of postcodes across the country, including Shell, Esso, BP, Texaco, supermarkets and more.
Fuel cards for small businesses not only help you save money on fuel, but also provide an all-in-one method to pay for other business expenses, such as oil, AdBlue, and motorway tolls.
One of the best features of a small business fuel card is its online management account, where you can see all transactions made in real-time, as well as being able to download HMRC approved invoices.

Best fuel card for small businesses
With so many different options out there, it can be difficult to know which fuel card is best for your business. That's why we've rounded up a comparison of the fuel cards for small businesses in the UK, looking at key features such as availability, fuel price deals, discounts and more.
Accepted at major supermarket fuel stations such as Morrisons, Sainsbury's, & Tesco. Plus, the more you spend, the more loyalty points you can earn.
Wholesale fuel prices at Esso and other network stations. Plus, access to 25% of all fuel stations in the UK including Shell and BP.
Choose between either pump or fixed weekly wholesale prices. Can be used to pay for both petrol and diesel. Use at Texaco, Morrisons, Tesco and more...
Can be used at 60% of motorway fuel stations. Each use unlocks unique benefits and potential discounts for your business. Use at BP, Texaco, Esso and Gulf.
Access to competitive weekly fixed prices at over 3,500 stations including Shell, Esso and Texaco. Also gives you the ability to place transaction limits to prevent misuse.
Accepted at major supermarkets such as Tesco, Morrisons, Co-op and Sainsburys. With fixed weekly prices and access to the UK Fuels e-route app to find all closest stations.
Our purpose is to save you time and money. We are the experts at scouring the market, sourcing the best deals and passing them on to you.
Does your business need fuel cards?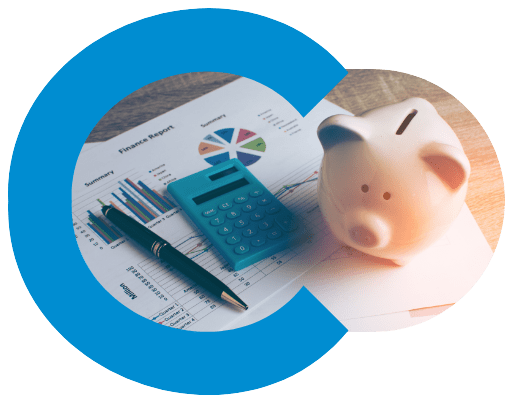 Wondering if fuel cards are suitable for your business? Here are answers to some of the most commonly asked questions relating to fuel cards.
How big does your company have to be to get a fuel card?
Fuel cards are suitable for businesses of any size, whether you have one single vehicle or an entire fleet.
What are the benefits of fuel cards for fleet businesses?
Often referred to as fleet cards when used for businesses with two or more vehicles, fuel cards are an excellent way to promote efficient fleet management within your organisation, not only allowing drivers to access discounts and pay for fuel and other expenses, but also enabling you to track and monitor your fleet's spending in just the touch of a button.
Business fuel card comparison
Fuel cards are an excellent way of making your business more economical and time-efficient. But as with any business decision, it's important to evaluate all options to determine which is the best fuel card for you. That's where we can lend a helping hand. At iCompario, we're experts when it comes to providing independent product information in the fuel industry, enabling you to compare business fuel cards using impartial, evidence-based information.
Fuel cards for new businesses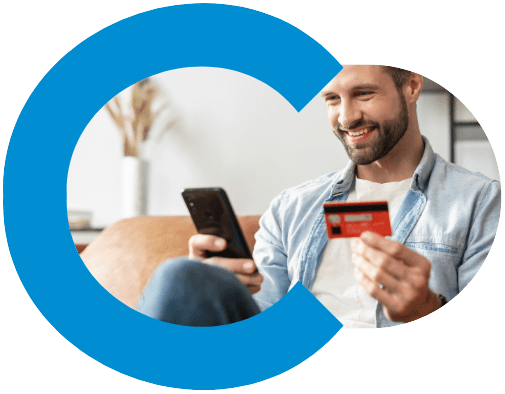 One of the best times to get a fuel card for new businesses is just after its launch. Whether drivers in your company make deliveries, travel to meetings or drive to and from events, fuel cards streamline the refuelling process, as well as providing you with means to easily keep track of business expenses.
Another excellent benefit of using fuel cards for new businesses is their ability to help build your credit score. Fuel cards offer interest-free credit to new businesses, allowing you to make necessary purchases without the immediate financial burden.
Here's a selection of the best fuel cards for self-employed professionals, offering you refuelling opportunities at 1,000s of UK stations.
How iCompario works
So now you know everything you need to know about business fuel cards. But how can iCompario help find the best option for your company?
30-second form
Tell us about your business needs, your vehicle types and where you prefer to fill up with fuel.
We filter the offers
We'll then compare fuel cards across the UK, our database of cards cover 95% of UK post codes.
Get the perfect fuel card
After our free fuel card comparison, it's time to get your card and start spending on fuel! Simple as that.
Frequently asked questions
A business fuel card is a specialised payment card designed specifically for businesses to manage their fuel expenses efficiently. Unlike regular debit and credit cards, business fuel cards are tailored to cover fuel-related costs and come with a variety of unique features and benefits.
Simply complete our quick and easy 30 second form for tailored, no-obligation recommendations of fuel cards for your business. If you like our suggestions, we can then help you apply.
Getting a business fuel card is easy, simply complete our online form to determine which business fuel card is right for you, then apply for your card directly with the provider.