Morrisons Fuel Cards: Compare for Your Business
Price discounts at Morrisons stations near you
Find out what cards you can use at Morrisons
Get deals in 30 seconds and apply now

Get a Morrisons fuel card today for cheap supermarket fuel
Morrisons has one of the biggest supermarket station networks in the UK with over 330 stations. You can save money for your business by utilising fuel cards. The experts at iCompario are on hand to bring you deals on fuel cards accepted by Morrisons.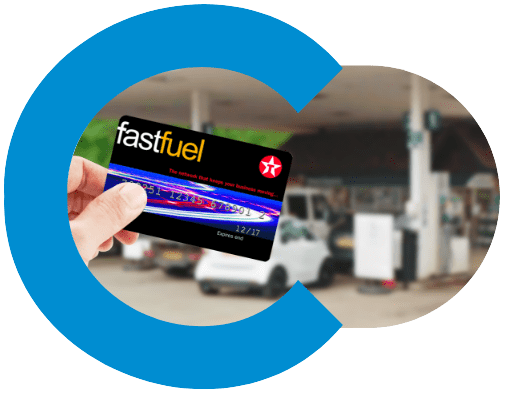 What Morrisons fuel card types are there?
Many fuel cards are accepted at Morrisons, although the supermarket doesn't have its own card. You can use cards from Texaco, fuelGenie and UK Fuels at Morrisons.
Which Morrisons card is right for you?
There are many cards for each business type to use at Morrisons. FuelGenie is a supermarket-only card, while cards from UK Fuels are accepted at many stations. Complete a fuel card comparison now to find out which one best suits your business.
Texaco Fastfuel Fuel Card
Where can you use it?
Texaco Fastfuel has one of the biggest networks in the UK. All Morrisons stations accept this card, as well as Sainsbury's, Tesco andTexaco.
In total, the Fastfuel network is made up of around 3,500 stations in the UK. The Fastfuel card can also be paired with cards from other networks if you'd like even more fuel station choices but overall users won't have an issue with station coverage.
Benefits of using Fastfuel at Morrisons
Morrisons customers could be missing out on pump price discounts and useful business benefits. Fuel cards offer businesses a great number of features to boost savings and cut down on time wastage, including:
Pay zero card charges across the Fastfuel network
Access an extensive UK network
Limit usage: buy fuel, engine oil and AdBlue
HMRC-approved invoices to your account every month
Choose from a range of pricing options
Pricing options
Select weekly fixed prices or discounts at the pump. With weekly fixed prices, your business receives a price fixed for a whole week across the entire network. Avoid local price hikes and messy budget planning by knowing exactly what you're going to pay throughout the week in advance.
Discounts at the pump give you a guaranteed saving off pump prices at stations in the Fastfuel network, including Morrisons. How much the discount is varies depending on the station brand.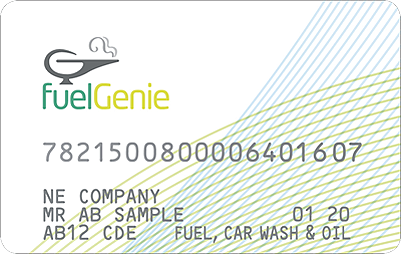 Where can you use it?
FuelGenie is a supermarket-only fuel card with a network of over 1,350 stations in the UK, including all 300+ Morrisons stations.
You can only use this card at supermarkets. For some businesses, this might cause some issues
Benefits of using fuelGenie at Morrisons
Using the fuelGenie at supermarket stations has many benefits, including loyalty reward points each time you fill up and easy-to-get invoices.
No surcharges for buying fuel at supermarket stations
Earn Morrisons loyalty points at stations near you
Drivers don't need to carry cash to pay for fuel
Pricing options
FuelGenie is a pump price-only card. The benefit is that you don't need to bother with the hassle of cash or checking your debit card account for business fuel transaction details for VAT reclaims.
Supermarket pump prices are some of the lowest available. On average, supermarket fuel saves drivers 3 pence per litre. Pay low fuel prices and collect rewards every time.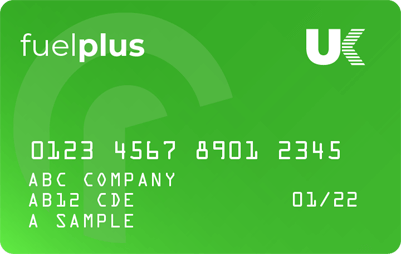 Where can you use it?
The FuelPlus card can be used across the UK Fuels network of 3,500 stations nationwide. The network includes Tesco, Sainsbury's, Morrisons and Co-op stations.
The card is suitable for cars, vans and LGV fleets. The network is not suitable for HGVs. See the Truckone card instead for a HGV-friendly network.
Benefits of using the FuelPlus card at supermarkets
Refilling at the supermarket is common for many businesses. But using a debit card or cash could mean missing out on many benefits, such as:
An online management system to track your fuel usage
HMRC-compliant invoices to simplify your VAT accounts submissions
Fixed weekly prices for diesel based on the commercial market
Pricing options
FuelPlus is only available with weekly fixed prices.
These prices refresh every Friday and offer a consistent price for the whole week in the network.
That gives you time to plan a budget and get competitive prices exclusive to fuel card users.
This price type works well for fleets to help managers structure a budget without surprise price hikes or regional differences.
Where can you use it?
The Fleetone card has one of the biggest station networks in the UK with a combined total of over 4,100 stations. The card is widely accepted on the motorway, where 70% of service stations accept it as a form of payment.
The card network includes Morrisons, Tesco, JET and many more petrol stations. Fleetone is accepted in 98% of UK postcodes, so practically every business will find a station that will accept it.
Benefits of using Fleetone
Overall, Fleetone is one of the best and easiest cards to use because of the prices it offers and the vast network of choice. Many business types from sole traders to van fleets can easily enjoy savings. Here are the benefits it offers:
Vast UK network and good motorway coverage
Monthly invoices for pain-free VAT reclaims
Discounts of up to 10p on pump prices
Free smartphone app to find stations near you
Buy fuel on credit and pay later
Pricing options
Choose from weekly fixed prices or discounts at the pump. Much like FuelPlus, the weekly fixed prices are set at the end of every week for the network.
Discounts at the pump are exactly as described. The card can offer up to 10p off per litre, though how much the discount is varies depending on brand and location.
Regardless of the option you choose, you get to buy fuel now and pay later. No money leaves the account until the invoice comes in.
Why choose a Morrisons fuel card?
Taking advantage of a Morrisons fuel card is an excellent way to ensure your fuel costs stay within your budget. Each card has unique features, but all get you HMRC-approved invoices to make tax filing easier. There are even more reasons why a Morrisons fuel card should be your top choice.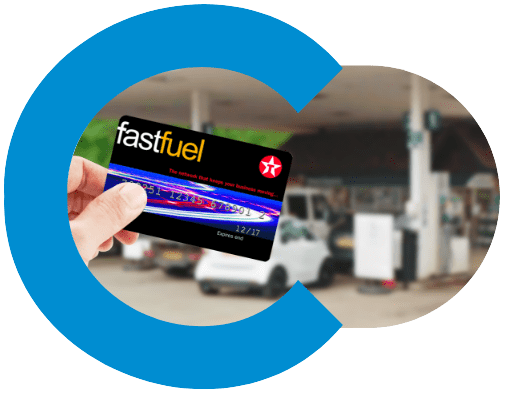 Supermarket fuel prices
Looking to keep your bills down? Morrisons sells some of the most affordable fuel on the market. Many of these fuel cards can also be used at other supermarkets, so you can refill and benefit from those cheap prices wherever you are.
These cards can reduce costs further when you use your online account. Here, you'll see where your money is going and how much you've been spending. Taking advantage of a Morrisons fuel card is an excellent way to ensure your fuel costs stay within your budget.
Advantages of Morrisons cards
Over 330 Morrisons stations in the UK
Get supermarket reward points
Buy fuel at affordable prices
Digital invoices to make your admin faster
Reclaim VAT easier with HMRC-approved invoices
How can I get a Morrisons fuel card?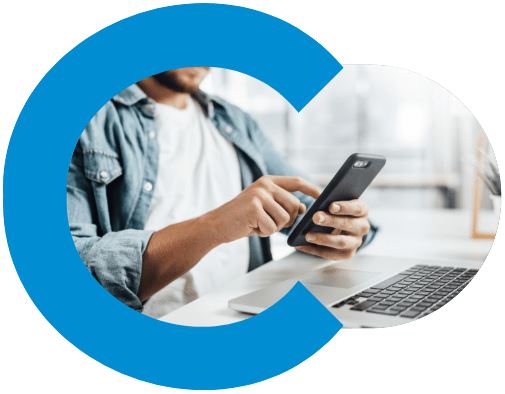 Ready to choose your Morrisons business fuel card? You can apply online for a Morrisons fuel card. Our advisors will give you more details and guidance on the right option for your company. We'll help you find which Morrisons card works best for your business. Choose from a wide range of supermarket cards to start saving money on fuel right now.
Why use iCompario for your Morrisons fuel card?
Finding the best fuel card for your company is a tough choice. Using our fuel card comparison tool, you can easily compare the cards that best fit your business needs.
30 second form
You tell us about your business needs and we compare 95% of UK fuel card providers to find the right one for your company.
Find the right fuel card
iCompario helps your business find the best fuel cards available. Get quotes on the best matches for you.
Start saving on fuel
Fuel cards can help to save you up to 10p a litre on fuel. We will ensure your business gets the right card for your fuel needs.
Frequently Asked Questions
The Fleetone Fuel Card, Texaco Fastfuel Fuel Card, FuelPlus Fuel Card and the fuelGenie Fuel Card are all accepted at Morrisons. You can use all these cards at over 330 Morrisons stations throughout the UK.
The Morrisons More card is a reward card. You get five Morrisons More Points for every £1 you spend in the shop and their petrol stations. So, you can use your fuel card and Morrisons More card at the same time for the best deal.
You refill, then show the cashier your Morrisons fuel card. Your business then gets a weekly or monthly HMRC-approved invoice of fuel costs. After you get the invoice, you pay for the fuel. Read more about how to use your fuel card.
Need help choosing a Morrisons fuel card?
A lot of fuel cards have Morrisons petrol stations in their network. Choosing the right one for you isn't an easy choice. Here's how we can help.
All you have to do is enter a few details about what you need on our fuel card comparison tool. We'll give you a list of your best options.
Compare cards for other top fuel stations