Compare telematics systems for improved fleet management
Telematics systems monitor vehicle location, CAN & tachograph data
Detailed report systems to keep you in the driver's seat
Get your deals in 30 seconds

Telematics fleet management systems give you all the data you need
Manage your fleet better and easier with a good telematics platform. Get clear report screens with all the data you need to make informed decisions. Top-end telematics systems include features like:
Our purpose is to save you time and money. We are experts at scouring the market, sourcing the best deals and passing them on to you.
What to look for in the best telematics systems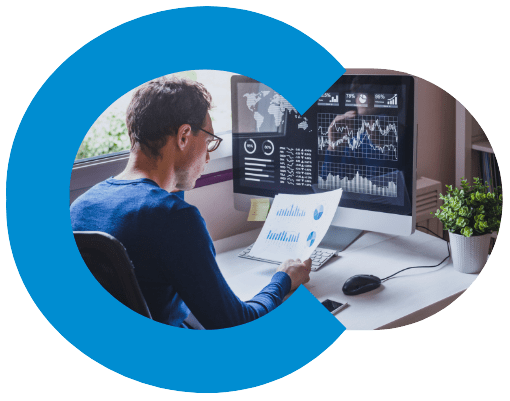 Telematics providers with a range of solutions
Compare providers to find a system that'll grow with you. No matter the size of your fleet, you can get telematics.
Customisable telematics fleet management systems
Choose a reporting system that works for you! Flexible systems can be customised to suit your reporting needs and management style.
Systems with customer support
Get online and telephone support for backup. Look for long-term warranties and telematics training to get the most out of your new system.
About your business
You tell us about your fleet, your business and the type of telematics platforms you need.
The best offers
We compare your needs with the products available and get quotes on the best matches.
Start tracking your fleet
Then we check your details and pass you over to the relevant company to get you started.
Frequently Asked Questions
The system collects data from your tracker. These devices can be installed in vehicles or assets. From there, the system sends you the data and puts it into reports for you.
Using a management system to see the data lets you easily track locations of your assets and monitor driving performance. A detailed system can improve your costs, cut down on poor driving habits, and reduce your time spent on paperwork.
A telematics system lets you track GPS live location, speeding, fuel usage, and much more. It's a great tool for many drivers but it's also good for insurance companies.
To get competitively priced comprehensive vehicle insurance, you may want to consider installing an insurance approved tracker.
Vehicle trackers are also called telematics boxes because of the way they look. You can get a telematics box in your vehicle to help you track the vehicle's location and improve your odds of vehicle recovery if stolen.