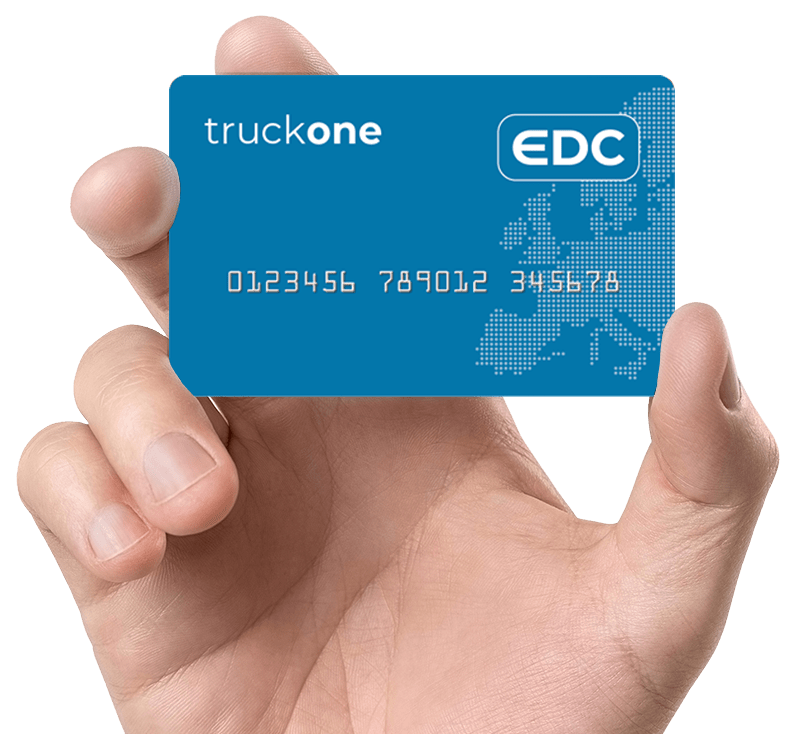 EDC Fuel Card
The fuel card for businesses who want access to the best European fuel prices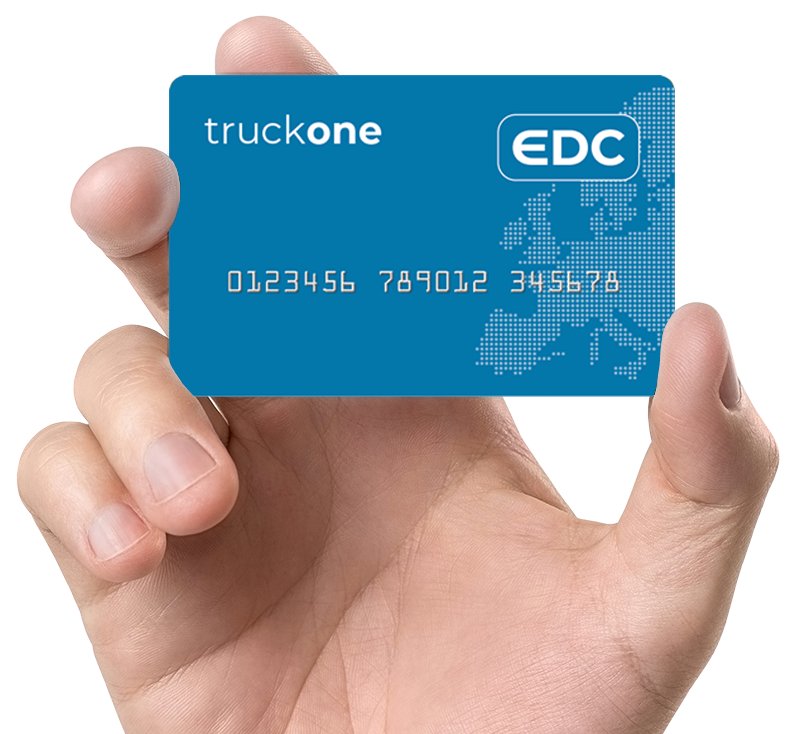 Start saving with the EDC fuel card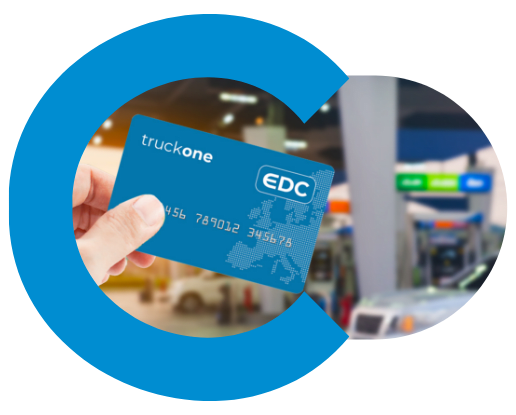 Hauling your way across Europe? The European Diesel Fuel Card is a great choice for all HGVs and coach companies. The EDC card comes with many features to make paying for fuel and travel expenses simple. Use your fixed price EDC card at over 9,000 stations across Europe, including key border sites.
Made for HGVs
Use the EDC card to pay for Eurovignette and toll roads
A large European network
Use the EDC fuel card at over 9,000 stations across Europe
No minimum fuel spend
Whether you're a sole trader or fleet, the EDC card can work for you.
Our purpose is to save you time and money. We are experts at scouring the market, sourcing the best deals and passing them on to you.
30-second form
Tell us about your business needs, your vehicle types and where you prefer to fill up with fuel.
We filter the offers
We'll then compare fuel cards across the UK, our database of cards cover 95% of UK fuel stations.
Get the perfect fuel card
After our free fuel card comparison, it's time to get your card and start spending on fuel! Simple as that.
Frequently asked questions
We recommend the EDC card for businesses needing to refill across the UK and Europe. The EDC fuel card comes with even more benefits than its vast Europe network, though. Here's what you get when you use your EDC card:
1. Fixed fuel prices
Want to stabilise your fuel costs? With the EDC fuel card, you get fixed weekly pricing reports every Friday. When you pay for fuel, you'll be paying based on the wholesale price of oil from that report. That means you always know how much you'll be paying each week so you can easily prepare. Plus, when the market price is down you can benefit from fuel cost savings.
2. Know your stations
You don't have to go off your route to find your nearest EDC station. Your fuel card comes with an online account and map, so you and your drivers can quickly find your nearest station. With thousands of stations in Europe and the UK, you won't have any trouble planning your route.
3. Manage your fuel costs online
Want to see how much fuel you're using quickly and easily? The EDC fuel card's online account management system shows you your fuel usage and costs. If you have a fleet, you can see each fuel cards use for the most effective fleet management.
4. Pay for tolls for easy admin
No one wants to chase up paperwork, especially important tolls road charges and VAT reclaims. With your EDC card, you can pay for Eurovignette and toll charges so you get everything in one place.
Your EDC card can be used in the UK and 21 more countries across Europe at over 9,000 stations. In the UK alone, you can use your EDC card at over 3,500 stations. These stations are often open 24/7 and suitable for HGVs.
You'll find many EDC site locations for your fuel card at the Europe border crossings and key sites across the continent. You never need to go off your route when you have an EDC fuel card in your wallet.
HGV fleets travelling across Europe
Truck drivers driving across Europe
Are you based in the UK, but often go to Europe? The EDC fuel card is a great pick for you. Many of its stations are HGV-friendly and are open 24/7 so you can refill whenever you need to.
Your EDC card can be used for more than buying fuel. We know how tough travelling across Europe can be. Make your invoices simple by using your EDC fuel card to pay for tolls across Europe!
What about international VAT? Fuel cards often make reclaiming VAT much easier and the EDC card takes it to the next level. You can use your EDC fuel card to recover international VAT on all your fuel costs.
Do you pay Eurovignette charges? If you have a heavy goods vehicle, the EDC card can make things simple here too. You can use your EDC card to pay for Eurovignette charges, so everything is on one invoice.