Guides
| How Much Does It Cost To Charge An Electric Car?
How Much Does It Cost To Charge An Electric Car?
On this page, we tell you how much it costs to charge an electric car and answer all the other key questions you have about charging an EV, from how long it takes to if it's cost-effective.
We answer all the important questions you have about charging an electric car
How much does it cost for me to charge an electric car?
Just like petrol and diesel automobiles, the cost of charging an electric car depends on your specific vehicle and where you charge it. 
However, to get an idea of the sort of costs involved in charging an electric vehicle, you should flip the pence per litre price of diesel and petrol to pence per kilowatt hour (kWh), which will allow you to work out how much it costs to charge your car. 
The average domestic electricity rate in the whole of the UK is about 17p per kWh. Fully charging a 60kWh electric car will cost between £9.00 and £9.90 (depending on where you live) and give you about 200 miles of range as of 4 Jun 2021.
A kWh relates to someone using 1,000 watts of electricity for one hour and it's the standard energy measurement used by suppliers to bill people. The average cost of electricity in the UK is around £0.17 per hour. 
Using this figure of £0.17 per kWh, below are some examples of how much it would cost to fully charge an electric car: 
50kWh electric car: £8.50

60kWh electric car: £10.20

70kWh electric car: £11.90
This gives you a general idea of the price of charging your electric car but you should also note the following questions and answers to get a clear picture of the costs you can expect: 
How much does it cost to charge an electric car at a charging station in the UK?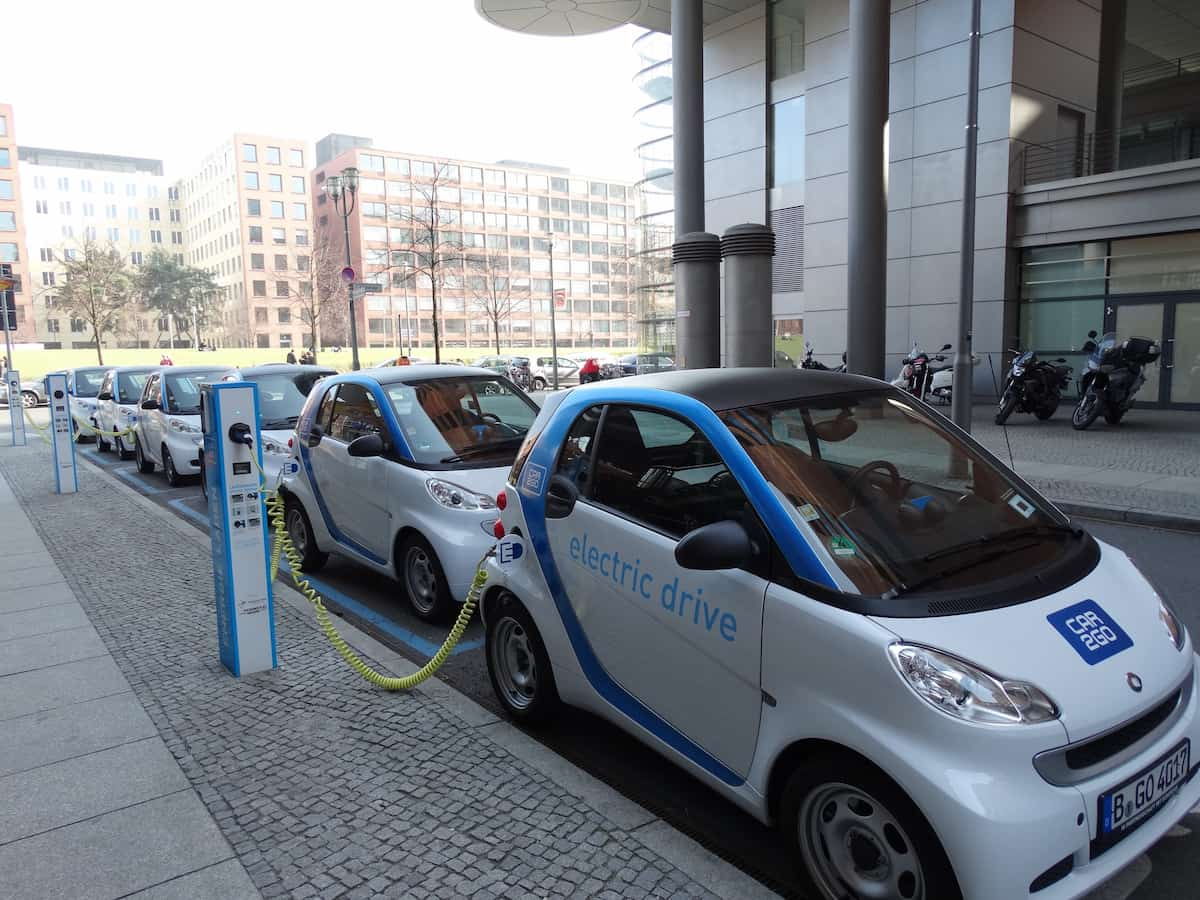 Credit: PXFuel
Public charging points in the UK often cost roughly £0.30 per kWh. This means that it would cost you £15 to fully charge a 50kWh electric car at a UK charging station. 
How much does it cost to charge an electric car at home?
Home charging is significantly cheaper than using one of your nearby charging stations . 
Based on UK electricity costs being approximately £0.17 per kWh, it would set you back £8.50 to fully charge a 50kWh electric car using a home charger. This is a little under half the price of using a public charging point. 
It's also important to know that some energy companies have introduced EV tariffs that incentivise drivers to charge at off-peak times, such as charging your car overnight. 
These special tariffs have lower unit costs at night time because there's less demand on the national grid. EDF is one of the companies that offers these tariffs. You can find out more about the tariff that EDF offers (including if it'll be suitable for you) by checking the supplier's GoElectric page.
How much does it cost to charge an electric car at Tesco?
Tesco has installed free charging points at 600 of its supermarkets across the UK. Check out this article from Tesco to learn more about its commitment to electric cars and charging points. 
Electric vs. petrol vs. diesel: how much does it cost to drive an EV? 
To give you an idea of how much it costs to run an electric car, we've compared the UK's most popular EV to the two most popular petrol/diesel cars. 
We've sourced the EV from The Guardian, the petrol/diesel cars from The Times and used a fuel calculator from next green car to get the figures given in the table below. 
The Times has named the Vauxhall Corsa and Ford Fiesta as the most popular and second most popular car in the UK respectively. The Guardian has named the Tesla Model 3 as the most popular electric car in the UK.
| | | | | |
| --- | --- | --- | --- | --- |
| Car | Fuel Type | MPG | Cost per 10,000 Miles | Cost per 100 Miles |
| Tesla Model 3* | Electricity | 188.6 | £440 | £4.40 |
| Vauxhall Corsa** | Petrol | 49.7 | £1,020 | £10.20 |
| Ford Fiesta*** | Diesel | 56.5 | £900 | £9.00 |
*Tesla Model 3
Electric (av UK mix) – 0cc (0 litre)

Long Range AWD Auto – Automatic"
**Vauxhall Corsa
Diesel – 1499cc (1.5 litre)

1.5 Turbo D Elite 102PS – Manual 6-speed
***Ford Fiesta
Diesel – 1498cc (1.5 litre)

1.5 TDCi Active Edition 85PS – Manual 6-speed
Sources: 
How long does it take to charge an electric car?
The amount of time it takes to charge an electric car really depends on the vehicle you're charging. It can take just 20 minutes to charge an electric car but it can also take as long as 12 hours. 
The length of time required to charge an electric car depends on the type of charge point you use and sometimes the settings as well, with these being the options available: 
Slow charging: runs at around 3kW, so a 40kWh battery will need 12 hours to charge completely.  

Fast charging: runs at 7kW or 22kW, so it will take between 6 and 12 hours to charge (pending on the size of your battery). 

Rapid charging: runs at from 50kW up to 350kW, so your car could charge in as little as 20 minutes.   
You can learn more about these charging options by reading this guide from Autocar.
An important thing to remember when checking the specs for electric vehicle charge points is that most of them show how long it will take to charge up to 80%. This is important to mote because the last 20% of a charge typically takes much longer to achieve.
Do electric cars lose charge when parked?
Electric cars do lose charge when they're parked. This is particularly true if you leave your EV parked for months, rather than weeks. 
However, electric cars are very good at dealing with extended periods of time where they aren't being used — better than petrol or diesel cars, which typically have batteries that lose charge much quicker than those in an EV.
What happens if your electric car runs out of battery?
Letting your electric car run out of battery charge can damage your vehicle's battery. If you let your battery run completely flat (deep discharging) then it might lead the battery cells to deteriorate, which will lead to a long term loss of performance.
Some electric cars include technology that helps you when your car runs out of battery. For example, the Nissan Leaf features a Turtle Mode that gives you a few additional miles when you run out of battery, so you can get to a charging station before the battery dies.
How electric cars save money for fleet businesses
Electric cars are a sensible investment for fleet businesses for two key reasons: fuel costs and your road tax expense. 
The fuel costs for EVs are significantly lower than for petrol or diesel cars. Indeed, if we refer you to the figures used in the table in 'Electric vs. petrol vs. diesel: how much does it cost to drive an EV?' section of this article, then using an EV fleet is around 60% cheaper than a petrol fleet and roughly 50% less than a diesel fleet. 
There's no road tax to pay for electric cars, unlike for petrol or diesel vehicles. It's that simple and that straightforward.
How much is an electric car on average?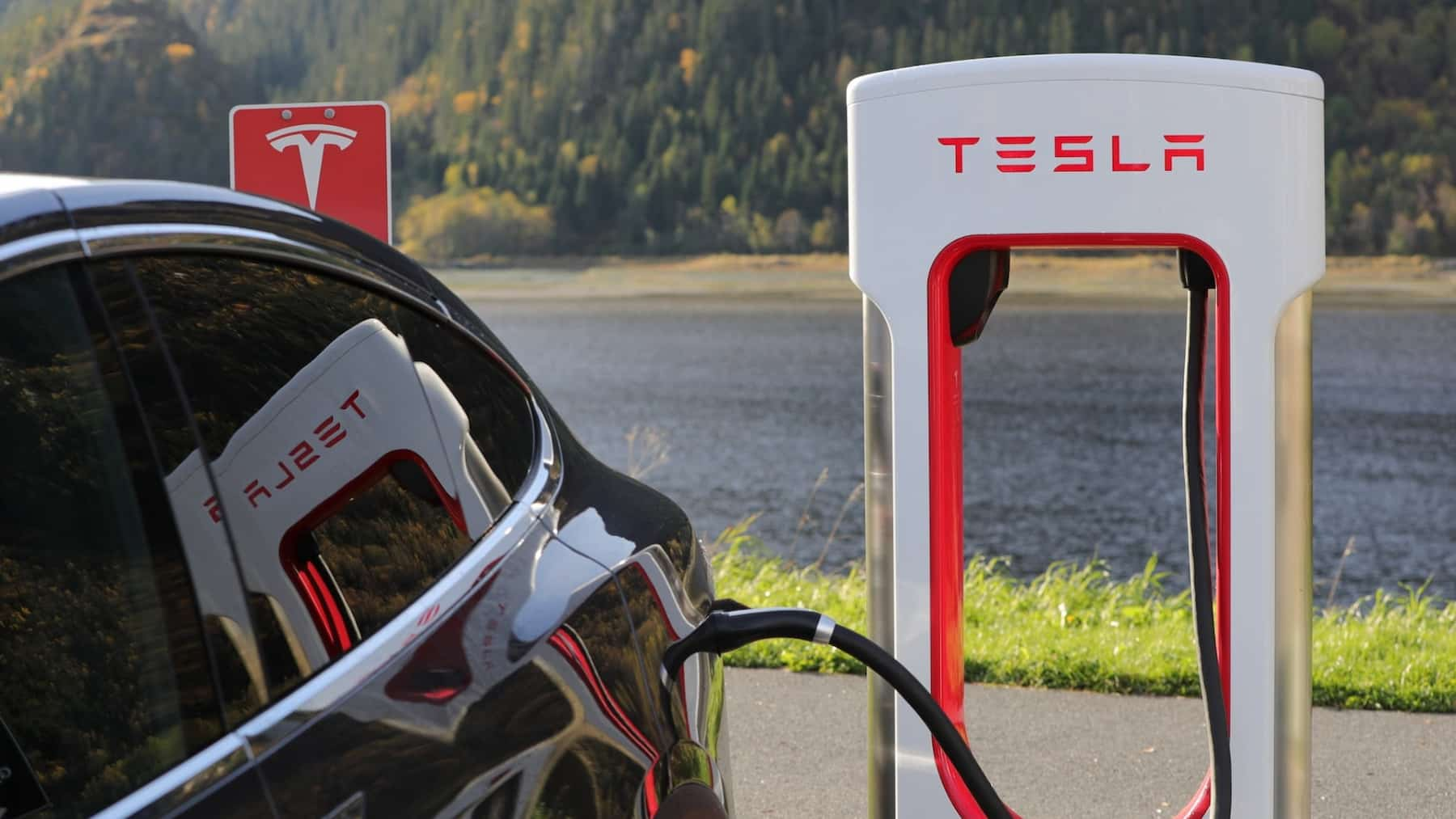 Credit: Wallpaper Flare
The average cost of an electric car for UK drivers is believed to be roughly £44,000. But new commercial electric cars vary enormously in cost.
The cheaper electric cars (like the Skoda CITIGOe iV) are priced in the region of £15,000, popular choices (such as the Nissan Leaf) cost roughly £30,000, while the most expensive ones (we're thinking here of the Tesla Tesla Model S Plaid) come close to £130,000.
What is the cheapest electric car to buy?
Just like petrol and diesel vehicles, the cheapest electric car to buy isn't something that's static. The cheapest car today may not be the cheapest car tomorrow. 
At the time of writing, the Skoda CITIGOe iV is said to be the cheapest electric car. It's priced at around £15,000 for a new model, though there are plenty of other EVs that you can buy for approximately £16,000. 
A top tip is to look for brands that are renowned for making cheap electric cars. These are the main brands you should look for if you want to buy a cheap, new EV: 
Fiat

Skoda

Mazda

Vauxhall
Is it cost-effective to buy an electric car?
There's no escaping the fact that electric cars do cost more to buy upfront than diesel and petrol vehicles. EVs can cost significantly more than petrol and diesel cars and this creates a barrier to entry for many people. 
But while the initial price of buying an EV is high, the lifetime cost of ownership for an electric car is lower than that you can expect to pay for a petrol or diesel car. 
The lifetime cost of ownership covers all the added expenses associated with owning a car, including: 
Cost of purchase

Cost of installing a charge point at your home or place of work

Tax

Fuelling

Insurance

Repairs 
When you add these together with the ongoing introduction of Clean Air Zone (CAZ) charges, you can make a clear case for saying that it's now more cost-effective to buy an electric car than to purchase a diesel or petrol car. 
The economy currently is boosted by the availability of various government subsidies which can be netted of the initial costs of getting started. 
The cost-effectiveness of electric cars is particularly important for businesses, especially those that operate a fleet. This is because companies generally have greater lending capacity and access to capital than private individuals. 
To fuel your electric car or van as efficiently as possible, iCompario can help you find the right charge card to pay for charging throughout the UK and Ireland.
However, while there are many electric cars available for companies to invest in, there are fewer electric vans on the market and no electric lorries so far. But just because you might not be able to invest in an electric truck, that doesn't mean you can't use your HGVs more efficiently. 
Fuel cards are a great way of using vehicles more efficiently. This is because you can track every penny you spend on fuel and find opportunities for savings — it might be that your drivers are refuelling at expensive motorway service stations when there's a cheap supermarket forecourt nearby.
You can further utilise the cost-effectiveness of fuel cards by linking them to telematics systems. The benefit of doing this is that you get driver behaviour reports, so you can spot any bad habits that are leading to vehicle wear and tear.
How iCompario can help your fleet company save money 
iCompario is the free online marketplace for business products and services, where managers and owners can research and rapidly compare fuel cards, vehicle tracking systems, insurance, telecoms and other essentials. The team follows up online queries by telephone so every site visitor finds their ideal, future-proof product at the best price possible.
Your business can save money with iCompario by comparing the best fuel cards, telematics and fleet insurance. Simply enter your company's requirements and you get a list of cost-efficient options that meet the needs of your business.
Read more
Would Workplace Benefits Tempt You to Switch Jobs?
What the new Highway Code rules mean for your business
How Bad Driving Habits Harm Your Business