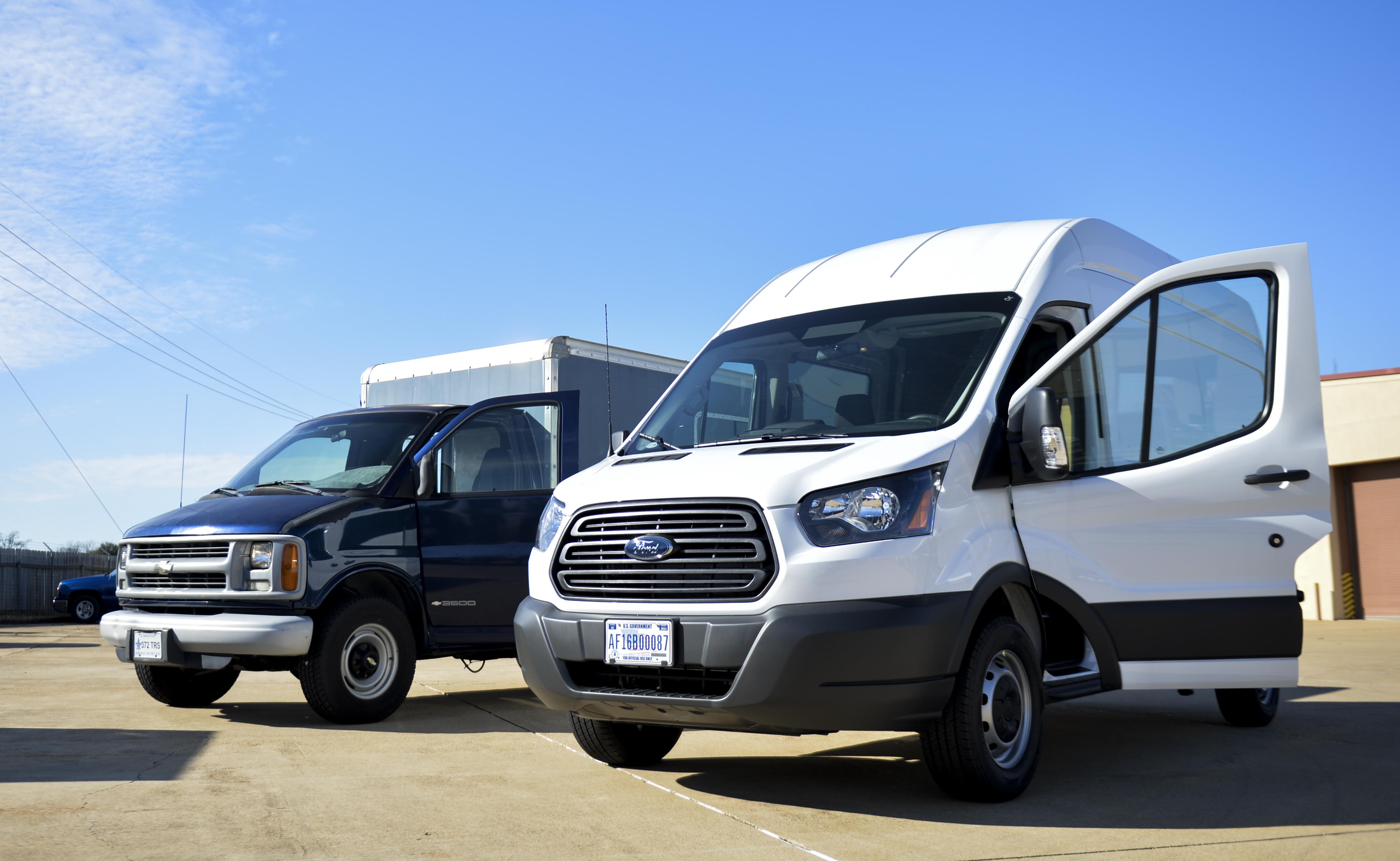 Credit: Barksdale Air Force Base
Dashboard cameras offer a range of different features. Some may be ideal for your business and others might be either inessential or unnecessary. 
We've highlighted the nine key features to look out for when you're deciding which is the right dash cam for your company.
HD video quality
The quality of the video recording a camera offers may be HD, Full HD, or Quad HD. 
Sellers offering very high resolution 4G HD, for example, are over-selling and exaggerating what current technology can do. We have seen footage from these cameras that was heavily pixelated and frankly a load of fuzz.
Your film quality is going to be affected by the weather outside and by other factors, so it should not be your primary concern when evaluating one camera against another. 
iCompario tip: Choose a good HD camera standard but don't make this your number one concern when choosing a professional vehicle camera.
Hard wired cameras
Hard-wired cameras mean you don't have to rely on your drivers to plug the camera in, remember to turn it on or decide when to turn it off. 
This makes them far more reliable and keeps you, the fleet manager, as the person in control at all times. 
Cameras hardwired into the ignition are much more secure than consumer cameras that plug into the OBD port. They are hard for thieves to remove and may not even be noticed, as some of them can be as small as a walnut. 
iCompario tip: Hard-wired cameras are always the right choice for business vehicles.
Memory size
In comparison to a consumer dash-cam, you get a much larger memory with a professional vehicle camera. 
If you buy a consumer dash-cam, you are likely to be offered an SD card with very limited storage capability. Professional dash-cam suppliers are likely to offer you hardware with three to four times the memory. 
The more memory, the more hours of video you can save before the camera starts over-writing with new footage. 
Some consumer dash-cams have as little as 64 gigabytes of memory and can store as little as 2 hours of footage before they overwrite. 
They usually rely on the driver pressing buttons to save important footage before it is overwritten. This can be a fiddly operation and it is easy to make mistakes and lose the video forever.
iCompario tip: Memory capacity is extremely important in a professional vehicle camera. This is one of the main reasons for the price difference between consumer cameras and professional cameras – check what you get in terms of memory at different price points.
24-hour recording loop
For HGVs, look out for systems that offer a 24-hour recording loop. This means you can access and view footage from the vehicle dash-cam and other cameras around the vehicle at any time, whether the engine is on or off. 
This is a popular and useful option for HGV haulage fleets because you might want to check where the vehicle is even during the night while the driver is on a break or stop-over. 
If your HGV is carrying a valuable load, being able to record anyone attempting to enter the vehicle or tamper with it in any way may be extremely important. 
Cameras of this kind can be installed and coupled with telematics devices that trigger real-time alerts to the fleet manager if a vehicle door is opened. These advanced systems are very popular with overseas hauliers who need to make sure they can avoid theft and stowaways. 
For many fleet managers, it's sufficient to have the camera only come on while the van is being driven.
iCompario tip: You pay extra for a 24-hour recording loop so think carefully whether you actually need it. Parking mode may be enough instead.
Parking mode
Parking mode keeps the vehicle camera recording for ten minutes after the ignition is turned off. This is ideal for multi-stop delivery vehicles which make repeated stops but need continuous recording with no time gaps. 
Parking mode is especially useful if you or your drivers sometimes have to park in awkward places for brief amounts of time to make deliveries or pick-ups. 
This puts the vehicle at higher risk of an impact while it is stationary and the driver may not even be in it. A camera that's still recording front and back will show you know exactly who dented the rear of the van! 
Vehicle cameras with parking mode are probably less relevant for haulage vehicles, for example, which are more likely to be stopped when they are off the road and securely parked. A 24-hour recording loop will be more useful in this case.
Remote access cloud-based camera systems
Business standard dash-cams and other types of vehicle cameras can connect to telematics systems and transmit footage to a cloud server. This means the footage is backed up. 
They use a multi-SIM card that uses the various mobile phone networks. It pulls whichever is the strongest network available in the vehicle location to guarantee the most reliable signal at all times. So basically, the vehicle camera is like a collection of mobile phones subscribed to every mobile network provider. 
When choosing a cloud-based vehicle camera system, the service you get will depend on your telematics or vehicle tracking system as well as the camera itself. 
The camera can send footage, but the telematics software decides how much of it to store, what to store, and for how long. Telematics systems also decide whether to alert you when there's a sudden braking event which might mean there's been a crash or other accident. 
Here are some questions you should be asking:
 

How long is the footage stored for?

Some systems save your footage for 30 days, but some suppliers offer less.

 

Is all footage stored, or only selected clips relating to sudden braking or sudden acceleration?

This is designed to save clips of video that may be useful in insurance claims or other fault disputes, whilst saving the total volume of storage capacity required in the cloud.

How will I be paying for the storage I get?

You don't get cloud storage free of charge with your cloud-based vehicle camera system. Find out what the monthly fee will be and exactly what you get for this.

How much does the multi-SIM monthly subscription cost and which mobile networks does it work on?

Costs vary from provider to provider and it's helpful to choose a network you're familiar with.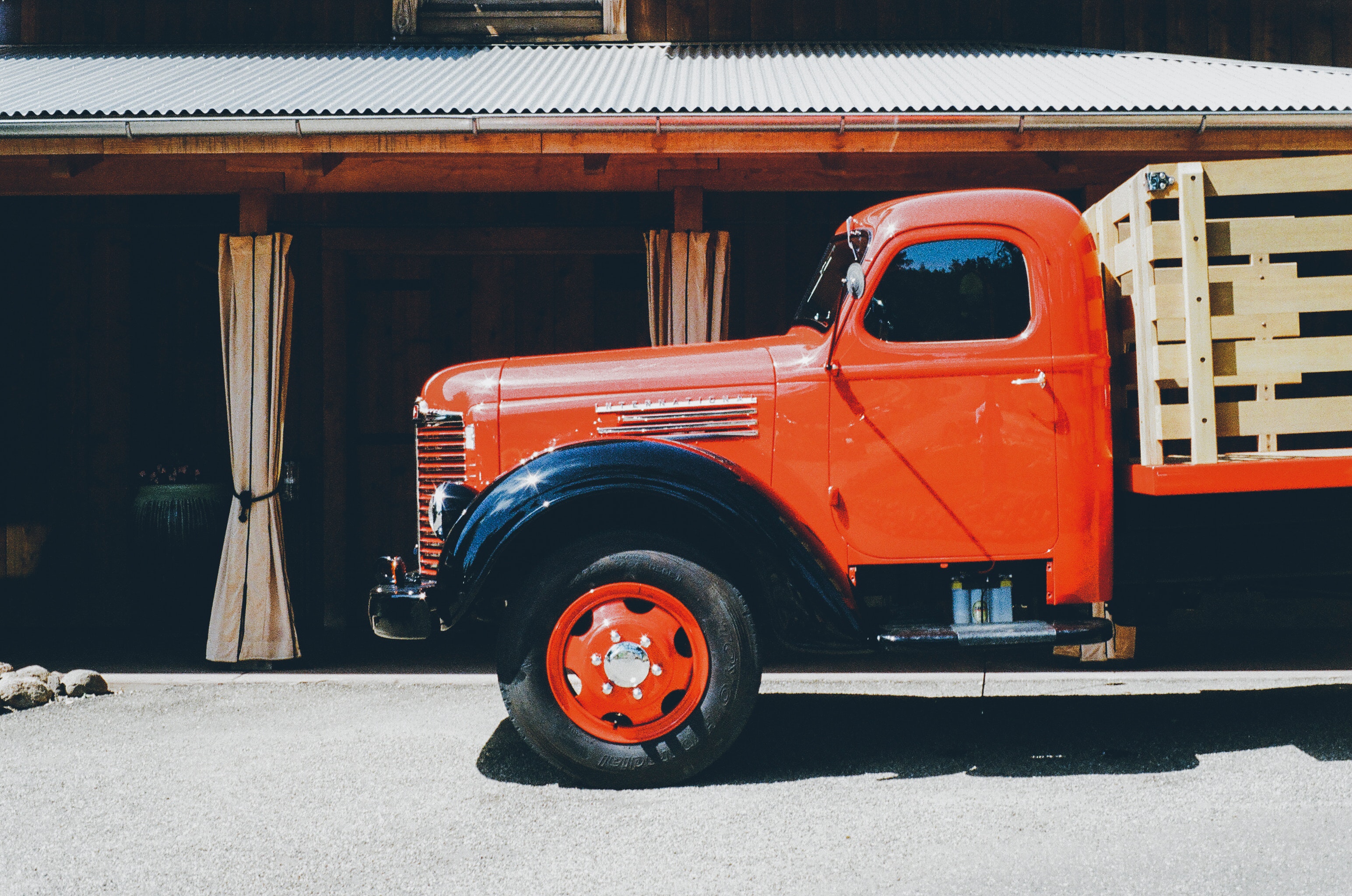 Credit: Pexels
Audio recording vehicle cameras
Audio recording as an option can add information to recorded video in case of incidents. 
The main reason some companies use this is to check if their driver uses a mobile phone while on the road. This audio evidence could include audible warnings made by the driver such as sounding the horn, or reversing sensors beeping.
Some cameras can record the interior of the driver's cab, revealing if they are using a phone while driving and also recording what he is saying. 
Some drivers are unaware that their in-vehicle camera is recording them, and we did hear of a driver who was sacked after being recorded criticising his boss. 
There are legal restrictions on using recordings that you make of people when they are not aware you are recording them. If you think you may need to use recording for legal evidence in any situation, it is vital that you tell your drivers you are recording audio. 
GPS technology
GPS technology in vehicle cameras can show the vehicle location in relation to any video frame. 
This can be useful if you need this, although for many companies we advise using a more reliable separate GPS tracker as part of a telematics system. This makes accessing the information easier and gives you more reliable and complete information. 
Wide-angle viewing
Some cameras can record extremely wide-angle shots — ide angle viewing usually means 140 degrees or more. 
This can make a critical difference to telling the whole story in case of an accident or fault claim, however we recommend you ask to see samples of the film that the camera will record. 
The reason for this isthey are filming through a curved windscreen and panning such a wide angle, the fishbowl effect may make it difficult to see what is really going on. There's no point getting a super-wide angle lens if you can't actually figure out what is happening at the sides of the picture.