How to locate a stolen car
Having your business car stolen is a bad experience, but there is still hope that you can get your stolen car back. Our guide takes you through every step of stolen car recovery for your business, from filing a police report to how to use asset tracking.
How can you find you stolen car? Let's dive into what you can do.
How long do the police take to find a stolen vehicle?
A common rule of thumb is that if your car is missing for more than 60 days, the odds are not in your favour. Some investigations can take months, however, as the police have to look into fraud possibilities.
Police often come across stolen vehicles for breaking traffic and parking laws. In these cases, luck is on your side as you'll be able to get your car back quite quickly.
How long it will take to find your vehicle depends on a few different factors such as:
If there is any CCTV in the area
Area crime rates
Efficiency of local police
How to file a stolen car report to the police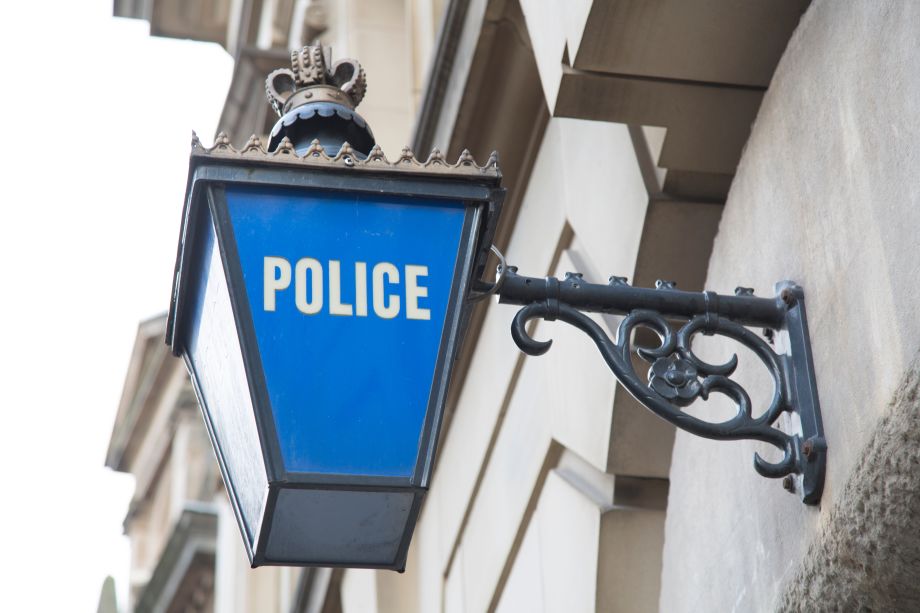 The first thing you should do when you find your car is missing or stolen is to file a report. The more details you have, the better. To file your report, the police will need:
Last location your car was left
Your ID details
Description of your car
VIN
iCompario tip:
Get your VIN number ready. The police can use this to track your vehicle if it or parts of it are sold. Every VIN number is unique. You'll find this number on your insurance papers and inspection paperwork.
Contact the insurance agency
Contacting your insurance company is the next most important step. If you have comprehensive cover, you will have protection against theft.
Most policies can also help you repair your car if it was broken in or damaged by the theft. Some policies also cover you if items from the car have been stolen, like tires.
How long do insurance payouts take for stolen cars?
Most insurers will take 30 or more days to pay out for your claim. This is because your car could still be found by the police.
How much you receive from your insurance company depends on the state of your car when it has been recovered. If your car is beyond repair, most insurers will give a payout roughly equal to the market value of the car before the theft. If your car has only been slightly damaged, most insurers will instead give you a payout that is enough to cover the costs of repairs.
Check security cameras
There are over 25 million CCTV cameras in the UK. If you're lucky, the theft of your car will have been caught on camera. But it depends on where your car was stolen.
If your car was parked near businesses like shops or a garage, it's likely that there is some CCTV. You can request to roll back the footage in the local area where you last parked your car. They can refuse to show you the footage or ignore your request, though. If they do show you the footage, take photos and give them to the police.
Once you've filed a police report, they will check the footage for you.
Track your car with VIN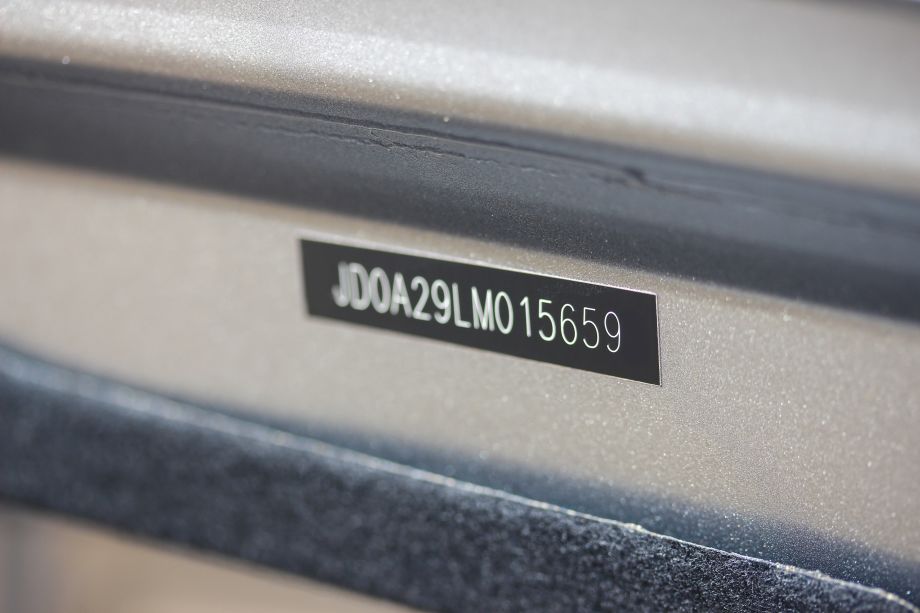 VIN (Vehicle Identification Number) is a unique number that every vehicle has. You can use this to track your vehicle when it makes its way back into a garage for inspection or for sale.
Some websites offer a car history report for a fee (around £30-£50). You can then skip to the latest part of the report to see where the last interaction was. If your car has been to a garage, serviced, or inspected by a business you don't recognise then you should hand that information over to the police. This information can help to narrow down the search.
Even if your VIN search gives you no new information, this tells you that the thief hasn't tried to sell the car just yet.
Use asset tracking
Track the location of important assets remotely
Choose a secure device to secure your vehicle
There's nothing worse than searching the area for your car, waiting for the police, and filing an insurance claim for your business. It causes stress and means your drivers are spending less time on the road.
Companies do have one solution that could help find stolen vehicles. Asset tracking uses GPS signals to track the location of your vehicle, among other details. Many businesses use asset tracking to keep an eye on highly valuable assets that are on the move like vehicles, shipping containers, and more.
How asset tracking works
There are a few different types of asset tracking. One of the best types to protect against theft is GPS. The vehicles can be fitted with trackers which automatically signal the location to you, so you can check the car's location at any time.
Features of asset tracking
Some GPS asset tracking systems can come with additional features at an extra charge. But these extra features are well worth the money to keep an eye on your assets, especially those of high value.
These are some of the features that can give you extra detail to help track down a stolen car:
Engine usage data
Unauthorised usage alerts
Real time travel data
How to use asset tracking against theft
You can hand over the data from your asset tracking system to the police. This will show the police the location of your vehicle. They will then get the vehicle for you.
It is best to hand over the information to the police. Do not attempt to recover the vehicle or confront the vehicle yourself. We pay taxes to the police for a reason—let them do the hard work.
How to get a GPS tracker
If you don't already have asset tracking fitted into your business vehicles, it's a tool you will want to consider. But which tracker is right for you? Use our quote comparison to find a fit for your business.
iCompario tip:
Some GPS trackers will suit your business needs more than others. Some trackers can be removed or damaged by thieves to stop the GPS signal. If your vehicles are high value, it's best to get a highly resilient tracker that is hard to find and difficult to remove.
How to collect your car from the police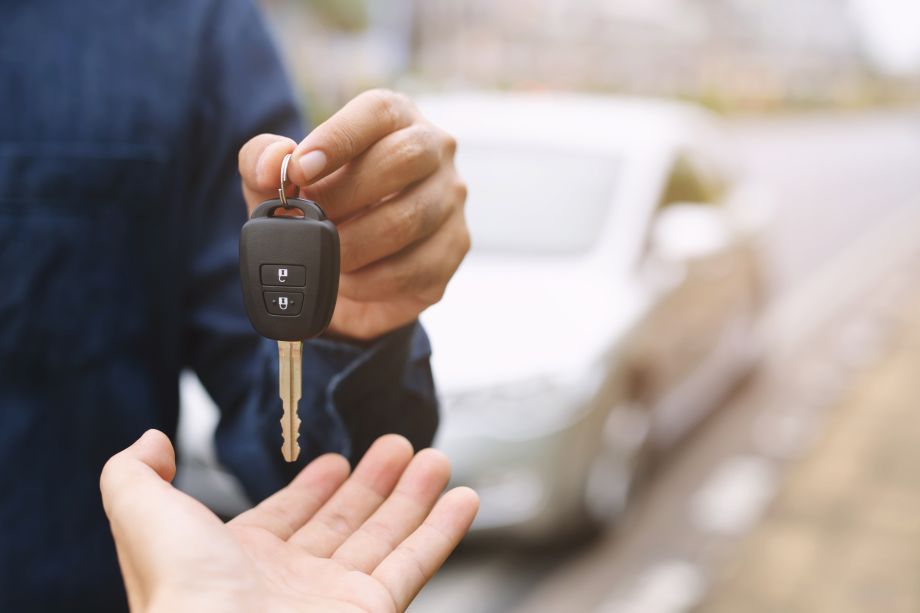 When your vehicle is found, it will often be taken by the police to the local compound for pick up. How the police handle things will depend on your local area.
In general, you'll need to contact your insurance company and let them know the vehicle has been found before you go for collection. If you've made an insurance claim, the police will often require written confirmation from the insurance company.
If your car is rented or leased, you will have to tell those companies as well.
The police should send you a letter or details of recovery information. In many cases, you can book an appointment to pick up your vehicle to avoid a wasted trip.
Read more about tracking on iCompario
10 Reasons Why Your Fleet Needs Vehicle Tracking Devices
How To Save Your Business Money With Fleet Van Tracking
The Benefits of Vehicle Tracking (And Why You Need It)
Types Of Vehicle Tracking Systems