So, if you can get all this with a self-installed vehicle tracking device, what else can you get with a mechanic-installed device? 
Professionally installed vehicle tracking devices are not just GPS trackers, but can also have accelerometers. They are wired to the vehicle ignition and other components of the engine and braking system. They have between three and twelve wires connected to different electrical circuits in the vehicle, depending on what information you need. You need a professional to do this job, because if you connect the wires wrongly, the system will give you incomplete or misleading information. 
In addition to all the vehicle tracking that a self-installed vehicle-tracking device can do, professionally installed vehicle-tracking devices with accelerometers can track, record and monitor driver behaviour. 
Vehicle-tracking devices record the four driving behaviours that inflict excessive wear and tear on vehicle components, make accidents much more likely and also waste significant amounts of fuel. This is called an in-vehicle monitoring system, or IVMS, as it evaluates the driver.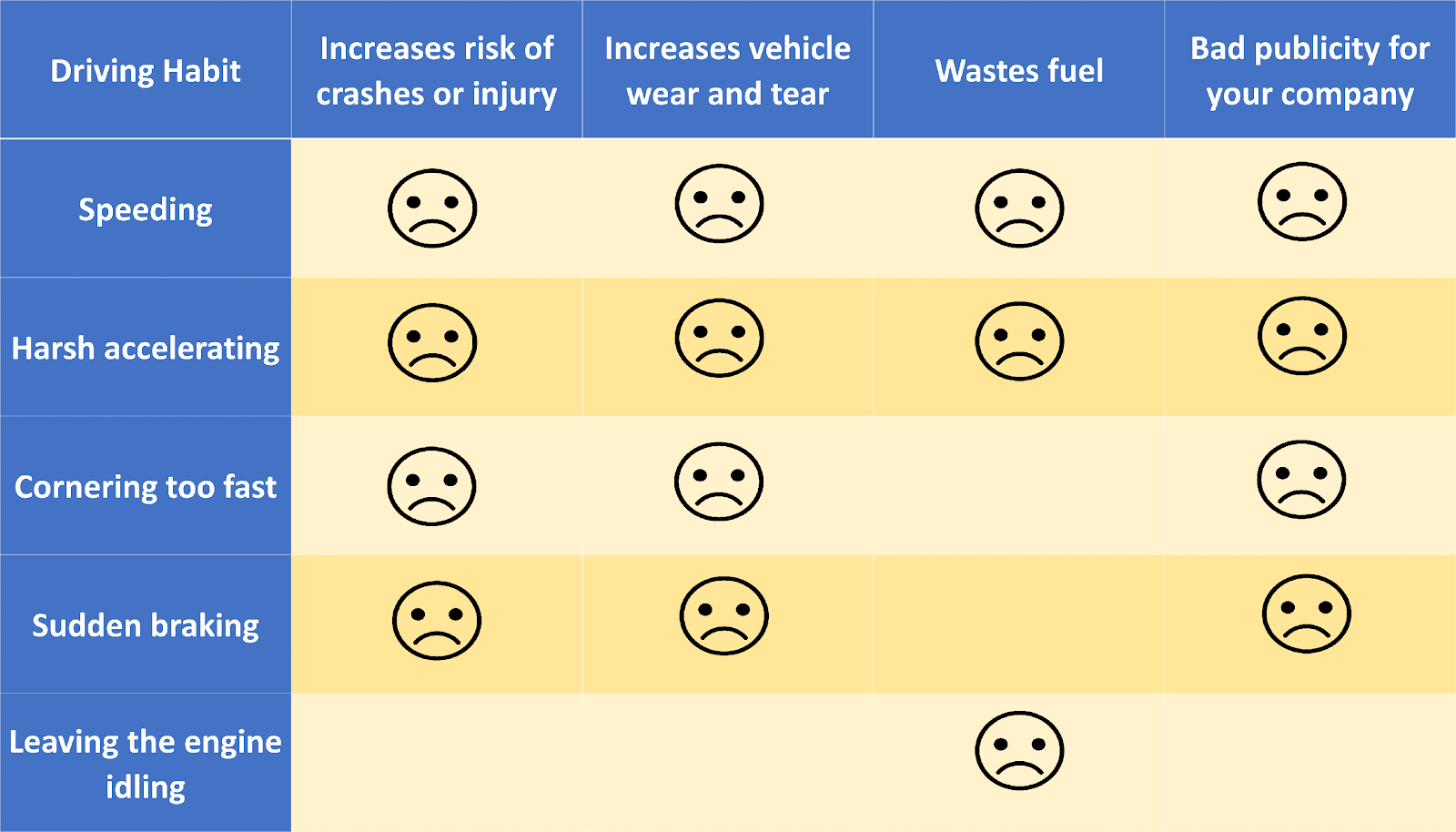 The data collected includes how fast your driver goes – including if he tips over the speed limit at any time. They also register if he brakes harshly, takes corners too speedily and if he accelerates too rapidly. 
Most systems will also tell you if the engine is left idling when the vehicle is stopped. Putting an end to this bad habit can save a small fortune on fuel. 
This type of system can improve driving standards and mean you make fewer insurance claims, so you pay less for your fleet insurance and have less time with your vehicles off the road for repairs. The savings can be huge, so for many companies these systems can easily pay for themselves many times over.
The downside for some businesses is that these systems only work if you use them! 
You have to tell your drivers their safety scores, incentivise them to drive more safely and achieve consistently better driving habits across the whole fleet. While this is great for some businesses, it may be unrealistic for others or just not relevant to businesses whose drivers aren't on the road that much during a working day.