These are some of the features you will be offered with a VoIP telephone system. We describe them and give you pointers on what to ask the provider about when you are weighing up one system over another.  
But first….. 
Should I use a reseller or go direct to the provider?
We think going to a reseller is the best choice for most companies.  
One of the main arguments for this is that there are dozens of VoIP providers and their offers change constantly – it's a full time job getting your head around them and working out which has the best combination for you.  
If you choose a telecoms reseller rather than putting the pieces together yourself from different providers, you are more likely to get a well-balanced and reliable system. For example, a VoIP provider can tell you the bandwidth you will need but you get it from another provider, so they cannot make sure you get things right. A reseller, on the other hand, can make sure they whole package will work well together. They can put together a business broadband supplier, a VoIP provider and even a supplier of hardware like headsets for you. Further down the line, it's a lot less of a headache going to one company for support on everything, rather than trying to work out which bit of the system is really the cause of a problem.  
Not only this, you may be surprised to learn you usually get lower prices from a middle man rather than higher ones. This is because they have bulk purchasing agreements with the suppliers, sometimes internationally, and can haggle the prices down in a way that your small UK business cannot.  
The argument against going through a reseller would apply to companies that have a very good understanding of the different VoIP systems, and the other support they need to work well. If you operate in certain branches of IT for example, you may have the up-to-date knowledge to come to the right VoIP choice for yourself.  
What can I do in the a
ccount management 
portal
?
With a VoIP telephony system, you can view and manage your account online using a mobile device or a browser. This makes it easy to change your telephone set–up for yourself. You can monitor the calls made on your system and set up live call reporting, voicemail and call recording.  
Ask prospective VoIP providers what the advantages of their particular account management software are. We think the main feature you should ask about is user-friendliness, but you may have other priorities.  
Having a VoIP phone system means you can also use your office extension on your mobile phone, so you never miss a call. You can usually set it up through the provider's app on your mobile or the portal in your browser. With this activated, you can make and receive phone calls, place calls on hold and transfer calls to another extension number or to an outside telephone number no matter where you go.  
iCompario tip: Ask the provider if it's free to transfer calls to another network and what the charges are for each of the features they offer. If there's a feature that you know you will use often, work out how much it is likely to cost you over the course of a year.
What 
VoIP telephone handsets and headsets 
do you offer?
Getting the right hardware is vital to your productivity. The difference in price for the various types of hardware can be huge, so you really want to get this right and avoid pricey mistakes.  
It's essential to make a list of all the tasks your employees need to do and make these clear to your provider before talking about the equipment you want to buy. This may seem obvious, but make sure you ask all your employees to contribute to this list themselves instead of having one employee make up a list based on their own assumptions.  
Providers usually offer a range of colour-screen handsets, choices for different workplaces such as steamy kitchens, classrooms or dirty factories and warehouses, economy models for light use and "professional" models with video screens for office workers who use their phone all day.  
iCompario tip: Handsets for VoIP systems are one of the ways different providers try to entice you with the advantages of their system. Try negotiating for some bulk discounts if you decide to buy from them.
How is the bandwidth in my area and what's your backup system?
Some VoIP providers can also sell you the internet connection, meaning they choose your bandwidth, whereas others will use what you have from a different broadband provider. Good VoIP telephony providers will provide a resilient network with a backup system as well.  
The fact is, they all have hiccoughs sometimes. The main things you need to be checking are how well it works in your area, how much downtime there is (remember as we said earlier, you should expect less than 2 days per year) and how they will take care of you when it goes down.  
Never buy VoIP from a provider who doesn't get into a detailed conversation about bandwidth. They know the bandwidth their system needs to work on, and they should make sure you have it. Your business needs will depend on the maximum number of calls you plan on making at the same time.  
iCompario tip: Check if they automatically reroute calls to mobile numbers if your internet goes down. You could also ask for their performance and downtime statistics from the last year if you want to find out how reliable they tend to be.
After this, they should talk about their backup support. Every telephone sales rep in the UK will talk about their great customer service and promise the earth. Let this wash over you like water off a duck's back because you can't pin them down to it, so they will say anything. You should be asking for a "service level agreement" contract (SLA) which has times and numbers and specifics written down and signed. Large businesses negotiate SLAs all the time but, if you are a small business and not used to them, have a look online for examples so you can see what they should include. They specify the service you will get, describe what the provider will do in case of each type of problem and quantify how much compensation you will get if they fail to deliver.  
What 
Vo
IP
 business phone numbers
can you give me?
VoIP telephone systems can give you any bunch of numbers you want. They are not tied to the country you are based in, which means you can set up a call centre in a different country with a lot of numbers that look as if they are calling from the UK.  
For small businesses operating in overseas markets, the appearance of being local can be a real business advantage. This is not only because of the number that shows up when you cold–call prospects. It is also because you can give out a customer service or sales contact number that appears to be local, and does in reality have local call rates. This means your prospects will not be put off calling, thinking they will be charged an international rate.  
How does your VoIP system support r
emote workers and conferencing
?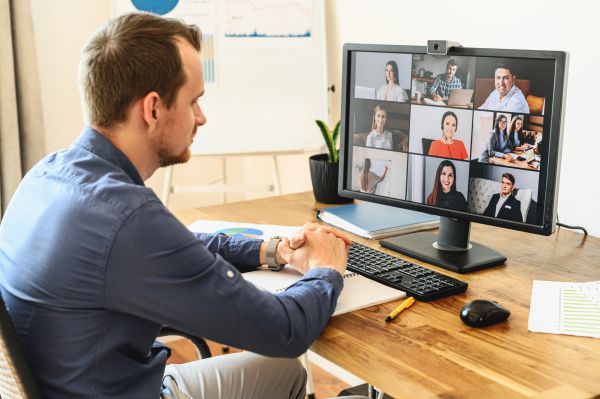 Having a VoIP phone system for your business means you can manage multiple sites and remote workers easily, and chop and change how you do things as often as you need to.  
Ask providers to talk you through what their system can do, how much of this you can set up for yourself and how this is done. Do you need an IT expert or can you just go into your browser and do it easily yourself? 
In nearly all systems, users can log on to any handset (which can be their PC) and the system shows their features and extensions. You can use VoIP telephone networks to host or attend meetings from your desktop. Your system should have a way for you to set up a number and code for attendees to dial into.  
What 
c
all recording
 and 
VoIP 
analytics
functionality is offered?
Call recording and analytics tell you what is really going on in your company. Ask for a description of what is available and how it works in the system you are considering.  
Some VoIP systems can be set up to record both inbound and outbound calls for training, or handling customer disputes. If you operate in a regulated industry where keeping recordings of phone calls is a legal requirement, a VoIP system for your business can make this easer and much cheaper than the previous generation of technology did. In most systems you get the recordings in the account management portal or app. Some systems can also turn voice recorded messages like voicemails into text instead.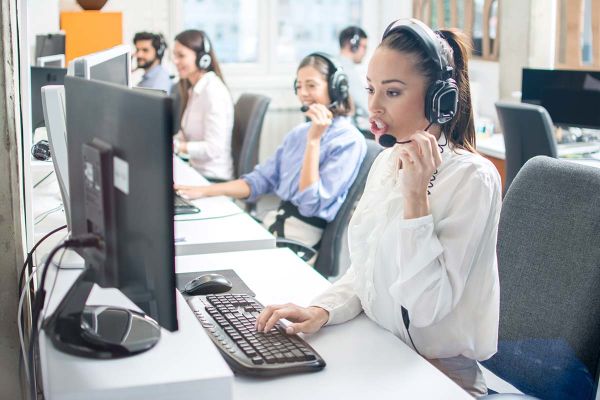 The call analytics functionality you get with a VoIP telephone system means you can find out what's really going on in your company. It can show you reports broken down by hour, day or week on inbound and outbound calls, calls being queued, the average wait time, how long the talk time is for each call, and your company's busy periods. This means you can see at a glance when you need to keep extra staff available, when you need fewer people on the phones.  
Most VoIP software packages let you merge your phone and email systems. The main business benefit is that you can integrate your phone system with your Customer Relationship Management (CRM) system. Your employees can display whatever data you capture about each client every time they speak to them on the phone, having all the facts at their fingertips.  
This usually leads to a meteoric rise in customer satisfaction. Customers rarely like having to tell you lots of facts about themselves that they have already told you before, and conversely if your customer service adviser knows everything a customer has bought and done with your business in the past, they are usually pleased and impressed.  
Where will 
m
y c
loud phonebook
be stored?
A VoIP phone system will store your contacts in the cloud and use these when you dial, and also to identify a contact when they call you. If you are security conscious, you may want to ask about the cloud storage that comes with your VoIP system.  
For those of you not deeply fascinated by how cloud storage works, basically there's the public cloud where your data goes on servers you share with others, and there's also private cloud storage where you get your very own cloud server. If your company is large enough to consider this, it gives a whole new layer of security and customer service.