Fuel Cards For Carers
Caring is a tough career. Fuel cards can help make things easier. Simplify your fuel payments and keep an eye on your costs all in one place. But which fuel cards are best for carers?
Keep reading to find out which discount card for carers is the best. Want to find out which card is right for you fast? Compare discount cards for carers now.
What are discount cards for carers?
A fuel card for carers is a different and better way of paying for fuel. Your card can give you discounts on fuel prices and help you manage your costs.
Best fuel card for carers
There are many different discount fuel cards for carers that you can pick from. We've highlighted five cards that offer great benefits for carers.
Click on the link below to get your fuel card now or keep reading to get all the details.
| | | |
| --- | --- | --- |
| Fuel Card Name | Key Benefit | iCompario Star Rating |
| Texaco Fastfuel Fuel Card | Weekly discounted fuel prices | ⭐⭐⭐⭐⭐ |
| BP Plus Fuel Card | Velocity online account portal | ⭐⭐⭐⭐ |
| fuelGenie Fuel Card | Pay supermarket price for fuel | ⭐⭐⭐⭐ |
| Shell Multi-Network Fuel Card | Accepted at major fuel stations | ⭐⭐⭐⭐ |
| JetCard Fuel Card | Competitive pump prices | ⭐⭐⭐⭐ |
iCompario tip: how to get a discount card for carers
All sole traders and businesses can apply for a fuel card. All you have to do is find the right one, send off your application, and you'll get your card in the post before you know it.
Not every brand offers cards suitable for carers. The best way to find your card is to do a comparison.
What discount card for carers should I get?
Any fuel card should help you manage your costs and offer some discounts or reward. But some fuel cards for carers are better than others. See below to find out which card you should get.
Texaco Fastfuel fuel card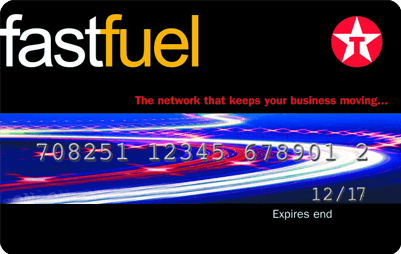 Suitable for petrol and diesel
Fixed weekly fuel prices
Over 4,000 stations nationwide
The Fastfuel card is one of the best discount cards for carers because of its flexibility. Many carers use petrol, others use diesel, but everyone knows Texaco.
The Fastfuel card is accepted at over 4,000 stations in the UK, making it a widely accepted fuel card for carers.
Overall, it's a jack of all trades that works for pretty much any carer on the go.
BP Plus Fuel Card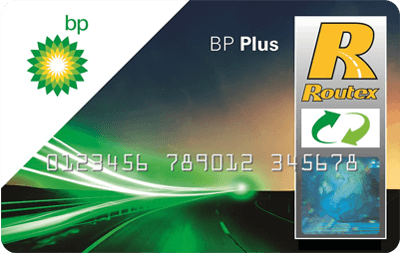 Fixed weekly fuel prices
Accepted at over 60% of motorway stations
Reward points every time you refill
Carers spend plenty of time on the road making their way to the people that need their help. Being able to refill when you need to with good quality fuel is essential.
The BP Plus card is accepted at over 3,400 stations across the UK, including BP, Texaco, Esso and more. Like the Fastfuel, it's a good all-rounder for many carers.
Getting BPme rewards is a unique benefit of the Plus card. Rack up points for more discounts and vouchers.
FuelGenie Fuel Card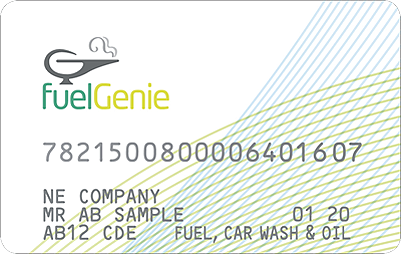 The supermarket star of fuel cards
Get reward points for refilling
Accepted at many major supermarkets
The fuelGenie card is a straightforward fuel card. There's no big discount on fuel prices with this one. You pay the price you see at the pump as you normally would.
On the bright side, you can quickly collect a ton of reward points. It's one of the best fuel cards for carers for this reason.
Many carers already refill at their local supermarket. After all, it's cheap and convenient. But without a fuelGenie card, you're missing out on lots of rewards.
Shell Multinetwork Fuel Card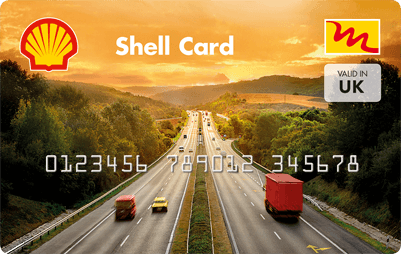 Fixed prices weekly for petrol and diesel
Transaction limits for even more security
Pay for the M6 toll with your card
The Shell Multinetwork card is accepted at 3,500+ stations in the UK. It's one of the most widely accepted fuel cards in the UK. You'll never have trouble using it!
Driving on the M6? Pay your toll charges on your Shell card for quick and easy payment.
Get all your toll charges and fuel costs on one invoice for faster filing. Anything to save you time is a bonus!
The Multinetwork card is one of the few with a transaction limit. An extra layer of security just in case.
JetCard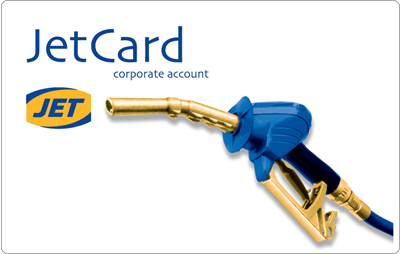 Detailed online account system
HMRC-approved invoices
Pay for car washes using your fuel card
Many times, you'll need to drive outside the city to reach your patients. JET might not have the large network of BP or the motorway service of Shell. But it's a familiar sight in many local areas.
The JETcard is only accepted at JET stations in the UK, limiting you to around 330 stations.
The best part of the JETcard is its detailed account system. Log on and you get an in-depth report into your fuel usage. For budgeting and VAT reclaims, it's a blessing!
How discount card for carers help you save money
Find fuel at a discounted rate
Track your usage
Check your transactions
Improve accuracy for VAT reclaims
Easier management with an online system
Buy your fuel safely and cost-effectively
Home visits mean fuel spending is an essential part of care work and something that must be managed carefully. This article explains the key ways fuel cards can help carers and care companies do their work, which include:
Finding savings on the diesel and petrol you buy
Locating stations close to where you're working
Offering a safe and secure way to purchase fuel
How do fuel cards benefit carers?
Driving is an important part of care work. Your carers need their vehicles to visit the people they support and they need fuel to make these journeys.
These essential journeys cost your agency or care home money, demand that your staff have ready access to fuel and must be logged as business journeys to ensure they're properly recorded for tax purposes — so your company can send a claim for a refund on the VAT to HMRC.
Fuel cards can help you with all of these things and we explain exactly how they do so.
How fuel cards for carers help with MAR calculation
Fuel cards help care companies save money & help carers with their MAR calculation.
Fuel cards can help care home businesses to save money. They do this in two key ways:
Discounts: you can purchase diesel and petrol at a discounted rate.
Spending oversight: review fuel transactions and see where savings can be made.
But having spending oversight isn't only a way for your care business to save money. It's also a way for you to help your carers use the mileage allowance relief (MAR) system.
This is because if you select a fuel card with account management software (such as Velocity) then it can record the number of miles your carers have travelled, providing the data needed to calculate their MAR entitlement.
MAR works by increasing the amount of income your carers can earn before they start paying tax if they're using their own car to make home visits.
How is MAR calculated for carers?
The current MAR rate is £0.45 per mile for up to 10,000 miles and £0.25 per mile when your carers exceed 10,000 miles — less any contributions you (as their employer) make.
This means that if your carers drove 10,000 miles without any mileage contributions from yourself then MAR would allow their personal tax allowance to be increased by £4,500.
How do discount cards for carers work?
When you apply for the card, you'll agree to schedule your fuel invoices. You pay for the fuel at the station with your card. At the agreed time, usually once a month or every two weeks, you get your invoice and pay then.
The Texaco Fastfuel Fuel Card is a great example of how you can save money through fuel discounts. It allows you to buy petrol and diesel at wholesale prices, meaning that care companies and their carers can make significant savings on their fuel.
The BP Plus Fuel Card is one of the best cards for getting a simple and accurate oversight of your fuel spending. It comes with the Velocity online portal, a tool that records every fuel transaction within minutes of it being made. Velocity enables care company managers to quickly see where money is being spent by carers on fuel and spot opportunities to reduce spending.
Do discount cards for carers save me time?
Yes. Fuel cards can help you find stations close to where you work
Fuel cards make it easy for carers to find the most convenient and cost-effective stations near where they work and the residences of the people they support.
Your full cards do this via e-route software and station finder apps. This technology shows you both branded (like BP) and independent petrol stations, including their opening hours.
This means carers can plan their journeys in advance and avoid the risk of needing to take a detour to refuel their vehicles.
The result is that carers save time by staying on route and save money by taking the shortest possible routes to their destinations.
Are discount cards for carers secure to use?
Fuel cards are a safe and secure way to pay for fuel.
Fuel cards are a safe way for your carers to pay for the fuel they need to make home visits.
Your staff pay for their petrol or diesel using a PIN protected card, which means they don't need to carry cash around for these purchases and worry about any money going missing.
Fuel cards are also more secure for your care business. The reason for this is that you can set limits on them and (if you select one with account software like Velocity) get alerts when your carers are misusing the cards you issue to them. These are the alerts you can get:
Spend: how much money is spent.
Volume: how much fuel is purchased.
Time: when the card is being used.
Frequency: how often the card is used.
This means that fuel cards offer a safe and secure payment method for both your care business and your care workers.
Compare fuel cards for carers
Having fuel cards can save your business money, do your driver fuel expenses claims automatically and make it a 30-second job to reclaim your fuel VAT. As a free comparison site, iCompario can find you offers on cards from all the big oil companies or multi-brand cards, and deals with no minimum purchase or tie-in contracts.
Read more about fuel cards on iCompario
Electric Van Grants in the UK: Business Guide to Plug-in Grants
The Greatest Benefits of a Fleet Dash Cams in the UK
Best Fuel Cards For Taxi Drivers
Electric Fleet Vehicles: Compare EV Hire Options to Boost Your Business