Best Diesel Cards: Compare and Find the Right Deal
Compare and discover the best diesel card options for FREE
BP, Esso, Texaco, Shell, and more – all major providers are covered
Apply today and get deals in just 30 seconds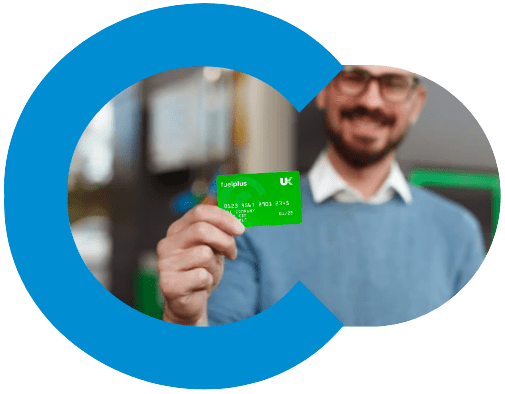 Simply put, it's a payment method to purchase diesel. Used by drivers when they fill up at fuel stations, it is a convenient, safe alternative to using either a company credit card or cash, giving your business a wealth of benefits in the process.
There are many choices available. With iCompario by your side, you can find and select the best possible deal.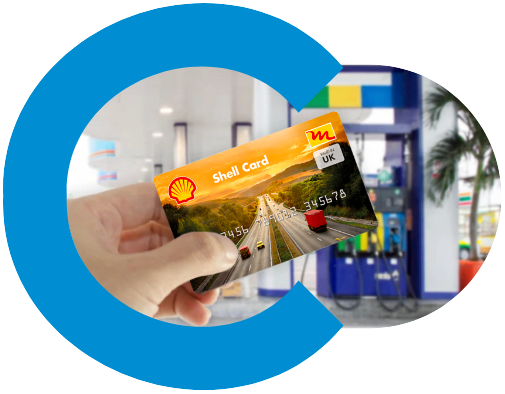 For drivers, there's nothing different about using a diesel card compared to a credit or debit card. They simply visit a fuel station, fill up with diesel, and present their card to pay.
From a business point of view, admin is made much easier. All data about your fleet's spending is stored via your online account. That means you can track the numbers whenever and wherever you want to. You also don't get charged each time an employee uses it – you pay on a set billing day.
The Reasons to Get a Diesel Card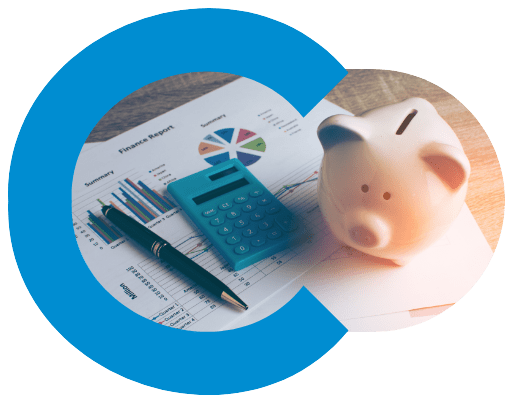 A diesel card can help you save time and money in several different ways.
Use an online account to manage your diesel easily
With an online account, it's possible to track all the money spent on diesel – right to the last penny, it gathers the spending across your fleet and places it all in one convenient place. The ability to monitor diesel usage this way opens the door to identifying money-saving opportunities.
A more efficient business
Accounting is made simple when it comes to tracking your fuel expenses. All of it is automated for your convenience. Every time an employee fills up their vehicle, this is recorded and added to detailed reports, which are accessible through your online account. Plus, drivers won't have to juggle cash or account for credit card spend.
Reclaim VAT on diesel with ease
All diesel card UK options allow you to reclaim VAT. It is also a breeze to track everything you owe, thanks to downloadable reports.
What is the best diesel fuel card? Numerous options on the market today have a claim to the top spot.
You can follow the link at the end of the section to compare your options. To help clear up some of the confusion, here's a selection of the best diesel fuel cards:
The ideal pick for Shell customers. The Shell CRT card provides competitive, fixed weekly prices available across every Shell station. That means you are able to use over 1,000 fuel stations across the UK.
Convenience is at the forefront with BP Plus Bunker. This card can be used at over 1,200 UK stations. This includes 600 bunker refill stations dotted along major A roads that stop your HGV drivers from having to alter their route to fuel up. The BP Plus Bunker also has the option between the current pump price or fixed weekly pricing.
Aimed at businesses with a fleet of vans and cars, Fuelplus supplies a great combination of flexibility and competitive pricing. This card not only uses fixed weekly prices for diesel, but it also has a massive fuel station network. In fact, the Fuelplus card is accepted at over 3,400 stations in the UK.
If you're operating across the UK, the Esso National card is one of the most convenient solutions available. With one of the largest station networks in the country – including both Shell and BP partner stations – the Esso National has excellent coverage.
Are you using a combination of diesel and petrol? In this case, the Texaco Fastfuel card is a savvy choice for securing great prices across the board. Over 4,000 stations can be used across the UK, while your business is able to pick from either fixed or pump prices.
Known commonly by its EDC acronym, the European Diesel Card is suitable if your company's transport is venturing beyond the UK and into Europe. Along with fixed prices, the EDC card is usable at over 9,000 fuel stations and truck stops in total – including those situated at key border sites.
30-second form
Use our form to provide us with a few basic details, such as your needs, vehicle types, and diesel filling preferences.
We filter the offers
We compare the best UK diesel cards to get you the options you need. 95% of UK postcodes are covered by our database of cards.
You get the best card
After our hard work, you have the simple job of selecting the right one for your business. That's it!
Frequently asked questions
With iCompario, you are able to find the most suitable deal and card for your business. Our innovative system takes the details you provide, comes up with a shortlist of the best options, and gives you a clear path to the right card.
They can be used across most of the UK's most popular petrol stations. Certain cards also extend this reach to Europe.
The fees charged are dependent on the card you select for your company. Different providers use different rates, which means the amount charged for transactions varies. Make sure to check the rates before settling on a card.
A diesel card is only to be used for your company's fuel expenses. Another difference is that providers typically set payment times on a weekly or monthly basis.