Best Diesel Cards For UK Businesses
What are the best diesel cards? These top fuel cards do more than let you fill up on diesel. Wondering which one is right for you? Compare down below and get your fuel card ASAP!
Why you should get a diesel fuel card
Diesel cards are an excellent way to run and manage your company fleet – they make it quicker and cheaper to buy fuel, saving your business time and money.
Finding the right choice for your business can be tough. There are lots of diesel card benefits you can choose from and not every card offers the ones that are important to your company.
iCompario is here to help. We've compared the top diesel cards for UK businesses and explained what's great about each of them.
The best three diesel cards for UK companies
The best diesel cards speed up your paperwork, help to manage your costs, and even have unique benefits. We've found the best ones for you.
These are our three favourites, which all get 5-star ratings from the iCompario team of specialists! Scroll down to find out more details.
Best for motorways: Shell CRT fuel card
iCompario diesel card rating: ⭐⭐⭐⭐⭐
Clocking up high milage on the motorway? The CRT card is your new best friend! Use this card to buy Shell's premium fuel to protect your engine and so much more.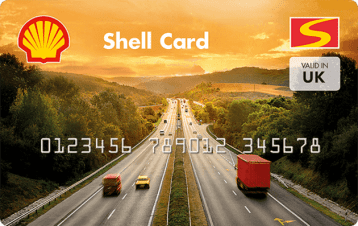 Where can you use the Shell CRT card?
Use this card at over 1,100 Shell stations in all. Did you know, Shell operates more than half the fuel service stations on all the motorways in the UK?
It gives you weekly fixed prices for your diesel and you can set limits on your drivers' spending, helping you to keep tight control over your fuel costs.
Why you should get the Shell CRT card
Boost your fleet's engine performance with premium fuel
Competitive weekly fuel prices to control your cash flow
Super fast invoice process
Best HGV fuel card: BP Plus Bunker fuel card
iCompario diesel card rating: ⭐⭐⭐⭐⭐
The BP Plus Bunker fuel card gets 5 stars from us for high-mileage fleets that want top quality scientific diesel that gives more miles per gallon. It clears deposits from the engine to achieve peak performance, even if you have previously been using an inferior fuel.
BP Plus is the card for every HGV driver who wants reward points and an easy time refilling wherever you are in the country.
Where can you use the BP Plus Bunker fuel card?
This card is accepted at more than 500 high-quality bunker stations across the UK, covering major trunk routes. Bunker stations are truck stops which offer discounts on diesel bought in bulk for HGVs.
This includes 70 motorway service areas, with HGV facilities and 24-hour opening. The network also has as many as 700 BP fuel stations in town locations.
Why you should get the BP Plus Bunker fuel card
Fill up on BP Ultimate diesel to help your engines last longer
Get weekly fixed fuel prices to control your budget
Check your fuel usage on an online management tool
Best for bulk buyers: Smartdiesel
iCompario diesel card rating: ⭐⭐⭐⭐⭐
This is our favourite for haulage fleets that travel long-distance and sometimes need to fill up with diesel while they're away from the depot.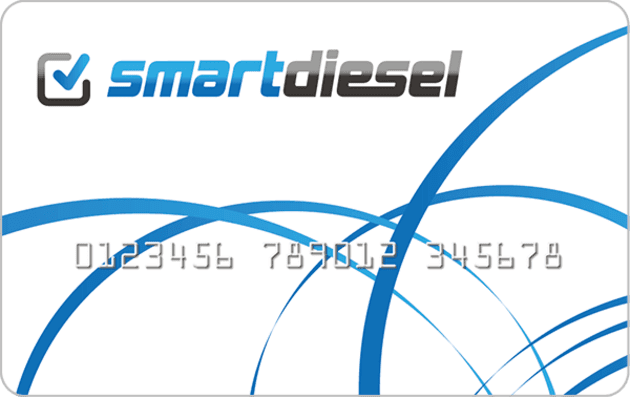 Where can you use the Smartdiesel card?
Buy your diesel with the Smartdiesel card at over 3,033 garages around the UK. These include the top quality brands Esso, Shell and BP and their high-tech diesel that protects your engines and keeps them in top condition for longer.
Fill up in bulk with extra discounts at 750 truck stops on the UK's motorways and major link routes, so your business is never far from the discounted diesel it needs.
Why you should get the Smartdiesel card
Lots of places to buy in bulk
Easy HMRC approved invoices for VAT
Benefit from a unique pricing system
What diesel fuel cards are there?
Many of the major brands like Esso, UK Fuels and BP offer multiple kinds of diesel cards.
We've already shown you the top three, but there are plenty more fish in the sea if those above don't tickle your fancy.
| | | |
| --- | --- | --- |
| Diesel card | What are the top benefits of this diesel card? | iCompario rating for diesel fleets |
| Shell Multi-Network | Weekly fixed diesel prices | ★★★★ |
| Diesel Tracker | European trade price for your diesel | ★★★★★ |
| FuelPlus | Get wholesale diesel prices across the UK | ★★★★ |
| DCI One | More garages than any other card in Ireland | ★★★★ |
| Esso Europe | Buy diesel or petrol at 11,000+ European petrol stations | ★★★★ |
| BP Plus | High quality fuel and online account management | ★★★★ |
| FleetOne | Creates HMRC approved invoices | ★★★★ |
| Esso National | Covers 25% of the total UK fuel stations | ★★★★ |
| BP Plus Bunker | Can be used at 600+ bunker stations | ★★★★★ |
| fuelGenie | Covers 1350+ supermarket fuel stations | ★★★ |
| TruckOne | Accepted at 600+ HGV fuel sites | ★★★★ |
| Texaco The Business | Access a huge network of Texaco diesel pumps | ★★★★ |
| Texaco Fastfuel | Fixed weekly wholesale prices for diesel | ★★★★ |
| EDC | Can be used in 9000+ European stations | ★★★★ |
| JetCard | Covers the UK's major towns and cities | ★★★ |
| Shell CRT | Access to 50% of UK motorway service areas | ★★★★★ |
5 main diesel card benefits for UK businesses
Credit: Flickr
Using a diesel card is a smart move for small businesses, owner operators, commercial fleets, and a range of other transport businesses.
It helps you to cut costs, manage your company, and stay on top of your accounts.
There are many great benefits to using a diesel fuel card and these are the five key ones:
Gives you access to fuel discounts: with deals throughout the UK and Europe.
Helps you control your fuel spending: by letting you set weekly and monthly limits.
Reduces the time you spend on admin: with its online account management.
Simplifies your tax submissions: by creating HMRC-approved invoices.
Makes it easier to pay road toll fees: because you can use your fuel card for this.
iCompario tip:
Getting diesel cards has lots of benefits for your business. But you'll get the most out of your fuel cards when you choose the right one for your business. Do a fuel card comparison with us to find your best fit right now.
How do diesel fuel cards work?
Fuel cards are like credit cards for your transport expenses.
They work by letting you buy your diesel, oil, or toll charges now and then pay for it later.
You can select one that gives you a weekly receipt or choose an option that provides your business with a monthly invoice — whatever is most convenient for your company.
What this means is that fuel cards are perfect for cash flow management. This is because it gives you the breathing space to settle other bills that must be paid upfront, safe in the knowledge that you can pay your fuel costs at a later date.
So, fuel cards don't just work as a credit card for travel expenses. They work as a way of keeping your business on the road.
How to get a diesel fuel card?
Getting a fuel card is easy. It all comes down to these three quick steps:
Complete a comparison to find out which card is the right one for your business.
Apply for your diesel fuel cards.
Get your fuel cards in the post and start filling up!
Read more about fuel cards on iCompario
The Greatest Benefits of a Fleet Dash Cams in the UK
Van Break-In and Theft Statistics Show Alarming Attitude to Safety
Petrol and Diesel Car Sale Ban: Are People Ready to Join the Electric Revolution?
How Much Does It Cost To Charge An Electric Car?