What Are The Best Truck Stops In The UK?
HGV drivers are always on the go. But where are the best places to take a break? The best truck stops in the UK are dotted around the country from Scotland to Cornwall.
Finding a good truck stop isn't easy. So, we've put them all together in one place. These are the best UK truck stops to add to your next route.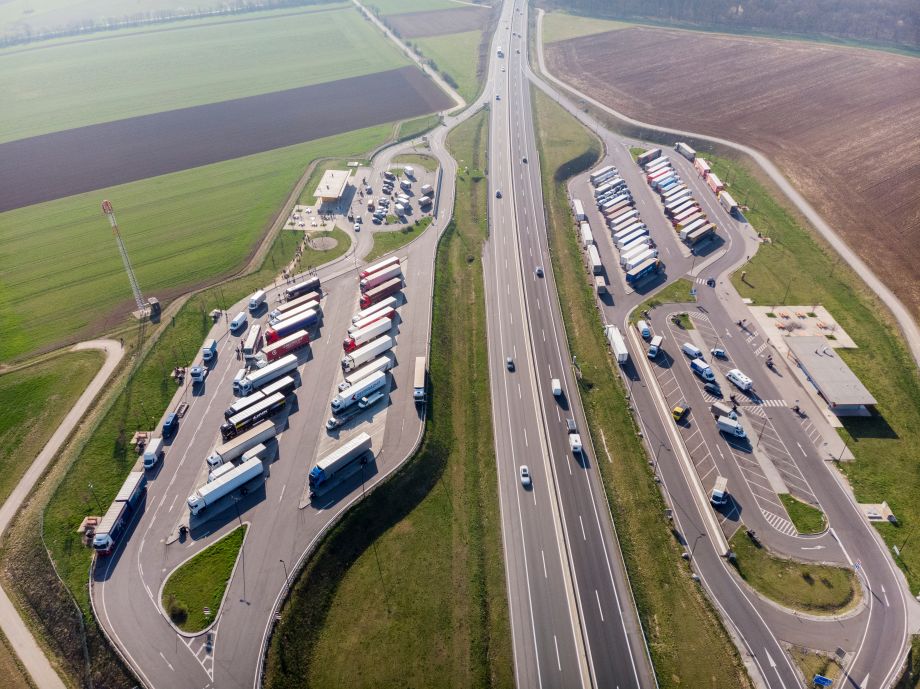 Find Truck Stops by Location
Best Truck Stop In Southeast England
Ashford Truck Stop, Kent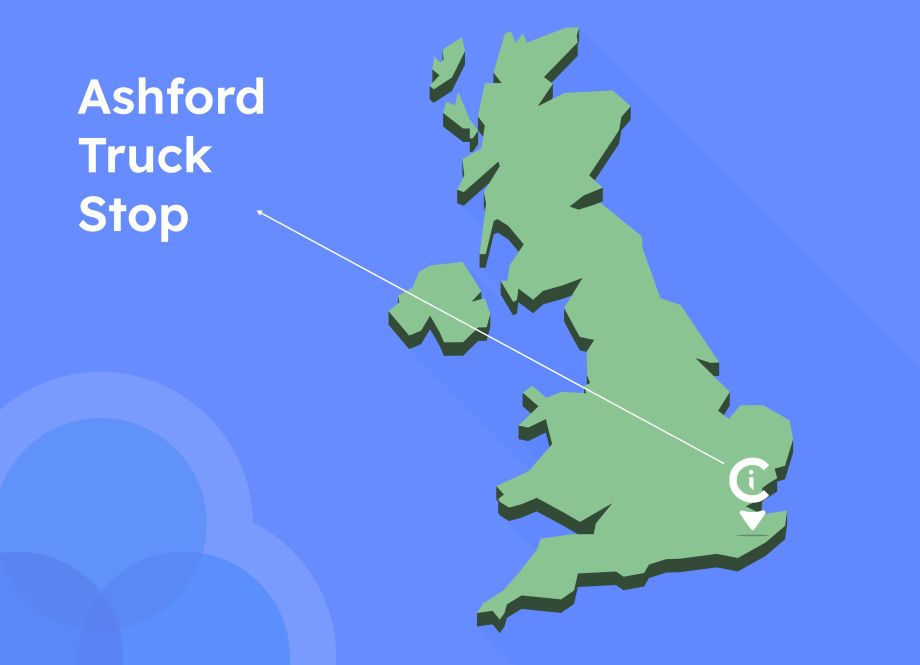 Male & Female shower facilities
On-site gym
Bar and lounge
Free Wi-Fi
Ashford Truck stop is one of the highest-rated stops in the UK and we can see why. Everything a driver needs is on-site. Thanks to Ashford's 45 minutes free parking, this truck stop is great for a quick refill and meal. But if you settle in for longer, you won't regret it.
Those completing longer journeys will enjoy the laundry equipment, showers, and restaurant – all of which are open 24/7.
What about security?
Ashford is as secure as it gets. Fleet managers can rest assured when their drivers take a break here. There's CCTV, a floodlit parking area, and security patrols. For drivers carrying valuable cargo, Ashford is one of the safest places to go.
What fuel cards are accepted here?
Travis
Log Pay
E100
Diesel 24
DKV
Eurowag
Plose
Hoyer
TFC Card
iCompario tip:
Need to rest for longer? Choose a 24 hour stay and enjoy a £6 meal voucher at Ashford Truck stop.
Best Truck Stops In The Midlands
Ulceby Truck Stop, Immingham, Lincolnshire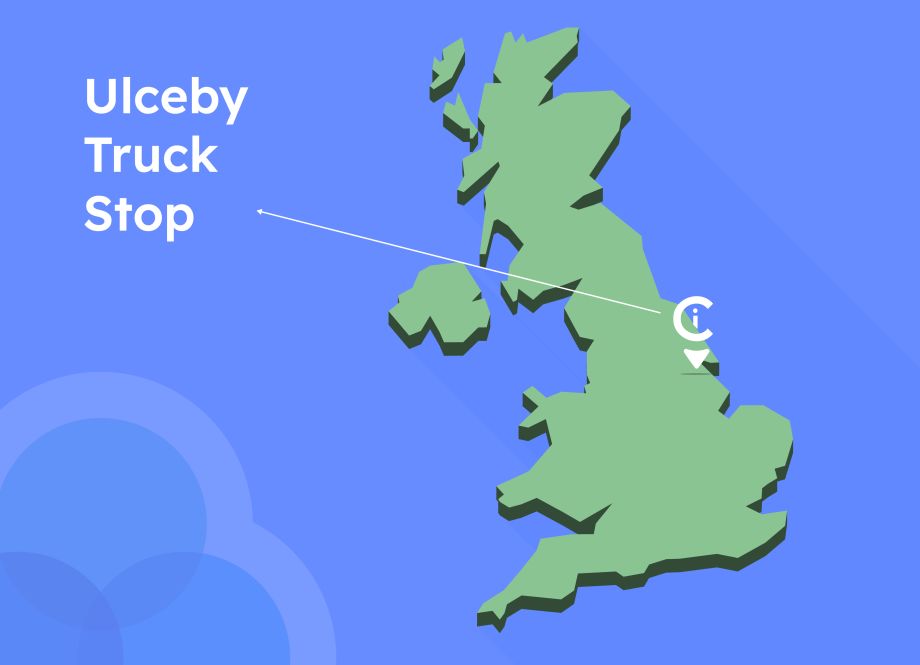 Secure parking area
Shower facilities
On site café
Truck wash
Ulceby doesn't have the luxuries and splendour like some other truck stops, but it's good at covering the basics. Here you can refill on diesel at high-speed pumps, gas oil, and Adblue. The truck stop is located just off the M180 near the Immingham docks. There are 75+ parking spaces.
The café here is fully licenced, so you can get a drink if you'd like. The food here is pretty standard but keeps you full for money's worth.
What about security?
Ulceby has secure truck parking. They have CCTV cameras on 24/7 and well-lit parking spaces.
What fuel cards are accepted here?
AS24
International Diesel Services
Keyfuels
Morgan Fuels
The Hollies, RoadKing Cannock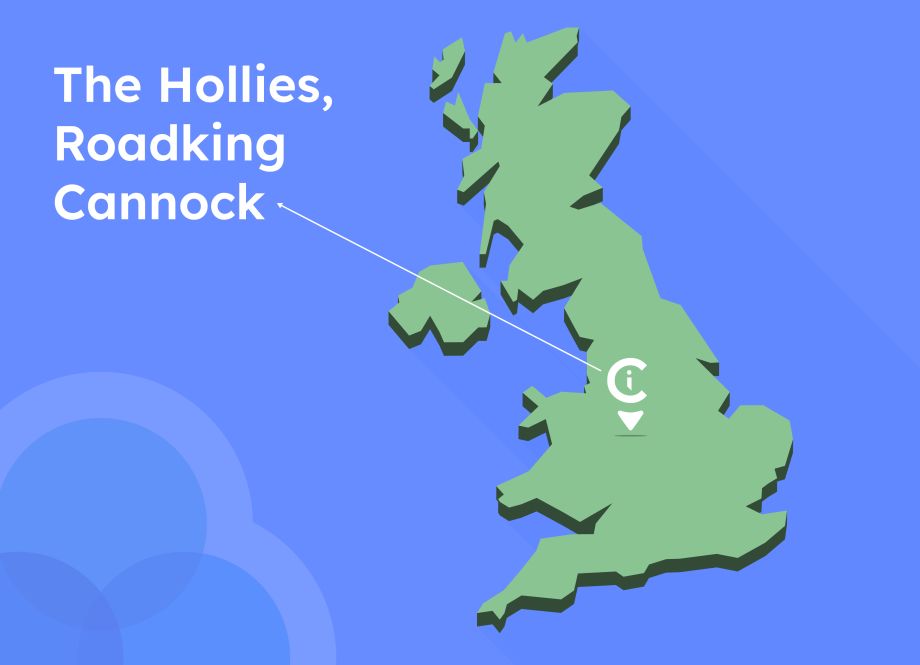 24-hour restaurant and bar
Rooms for overnight stays
Free Wi-Fi
The Hollies is a popular truck stop for drivers going along the M6. Based in the Midlands, The Hollies (aka RoadKing Cannock) is in an ideal location for longer breaks. The truck stop is equipped with refill stations, a nice restaurant, and licensed bar.
The overnight rooms all have a flatscreen TV and Wi-Fi. For an extra £3, you can get a private washroom. For HGV drivers staying overnight, it's automatically included. The rooms are budget-friendly: prices start at £24 a night.
What about security?
The Hollies has security patrols during the night. The site also has CCTV cameras and a perimeter fence.
What fuel cards are accepted here?
SNAP
DKV
UTA
MORGAN Fuels
Key Fuels
Trucker's Rest, Staffordshire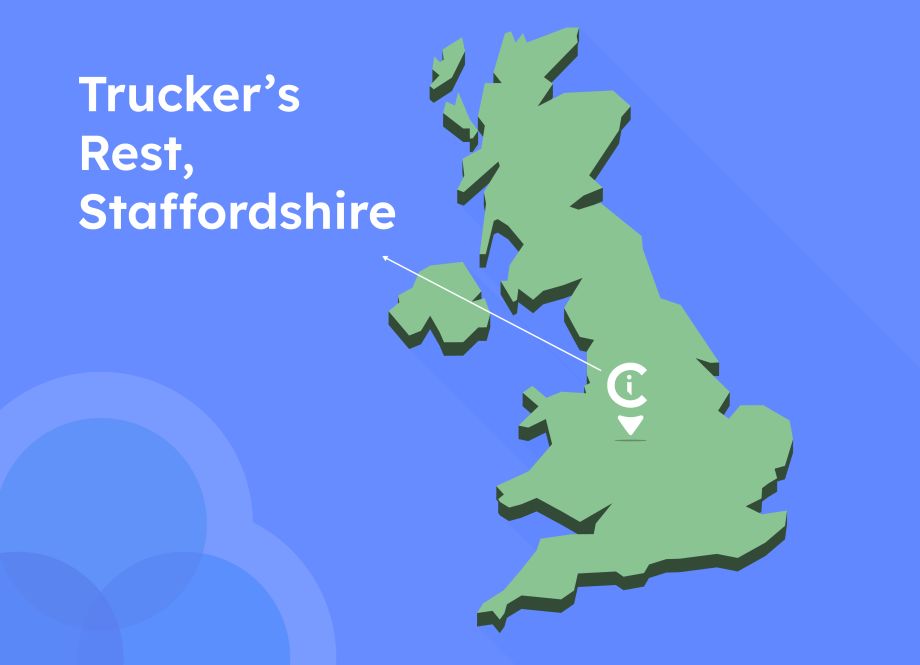 Washing facilities
Free shower (with overnight parking)
Highly-rated food
Takeaway and drinks available
The truck stop is a fairly popular choice for drivers going through the Midlands. Parking is free for the first 2 hours, after that, you're looking at a reasonable £22 (£7 meal voucher included) for overnight parking. There's 110+ parking spaces here.
Whether you want a fry up or classic pub food, the Trucker's Rest along the A5 in Staffordshire near the M6. It's actually got some of the best reviews of all truck stops in the UK on this list. If it's along your route, you'll have to try out the food and decide for yourself.
What about security?
Trucker's rest is fairly secure with CCTV and well-lit parking spaces. Information is limited on other security measures, so if you're after security levels to match Fort Knox you might want to think about going to a different truck stop.
What fuel cards are accepted here?
The Red Lion, Northampton
Licenced bar
Laundry facilities
Free to use ATM
Located alongside the M1, it is one of the most convenient truck stops in the UK. There are 150+ HGV parking spaces here. The Red Lion restaurant has one of the biggest menus, complete with vegetarian choices and all the truck stop classics. This stop is popular with British and international drivers alike thanks to its location and affordable prices.
The site also has shower facilities for both men and women with separate cubicles, a general shop, and a bar. The bar features football nights and a big selection of drinks.
What about security?
The Red Lion has infrared CCTV cameras, manned parking attendants, and well-lit parking areas.
What fuel cards are accepted here?
DKV
UTA
Red Fuels
Keyfuels
My Fuels
CSC
Auto PASS
SNAP
iCompario tip:
Get breakfast here and you get a free tea or coffee with your order.
Best Truck Stops in the North of England
Tebay Services, Cumbria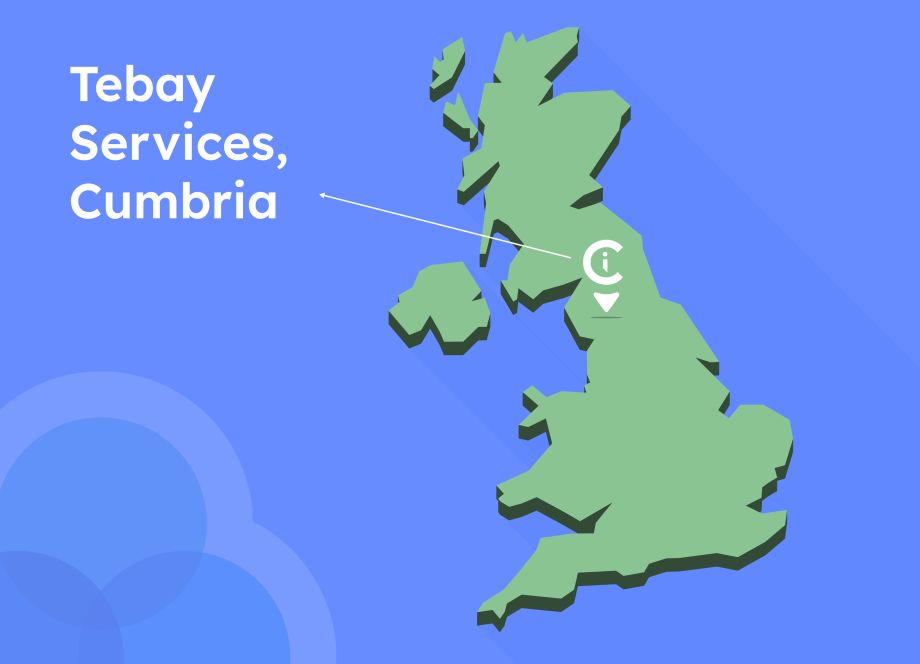 Free 3-hour parking
Locally sourced fresh food
24/7 refill stations
Free Wi-Fi
Tebay Services might just be the most unique truck stop in the UK. The family-owned truck stop lies on a farm. The restaurant and farm shop serve up food from that farm. If you want some fresh and local food after a long journey, Tebay Services might just be what you need on your route.
Drivers can also use the free facilities on-site like the toilets, Wi-Fi, and cash machine.
What about security?
Tebay Services is one of the most secure truck stops in the UK. The truck stop won the Park Mark Safer Parking Award and is equipped with CCTV, security barriers, and additional lighting.
iCompario tip:
Plan on returning to Tebay Services? Bring your own reusable cup for hot drinks. You collect double the number of stamps on their loyalty card and you can get your 7th hot drink for free.
What fuel cards are accepted here?
Formula Services in Ellesmere Port, Cheshire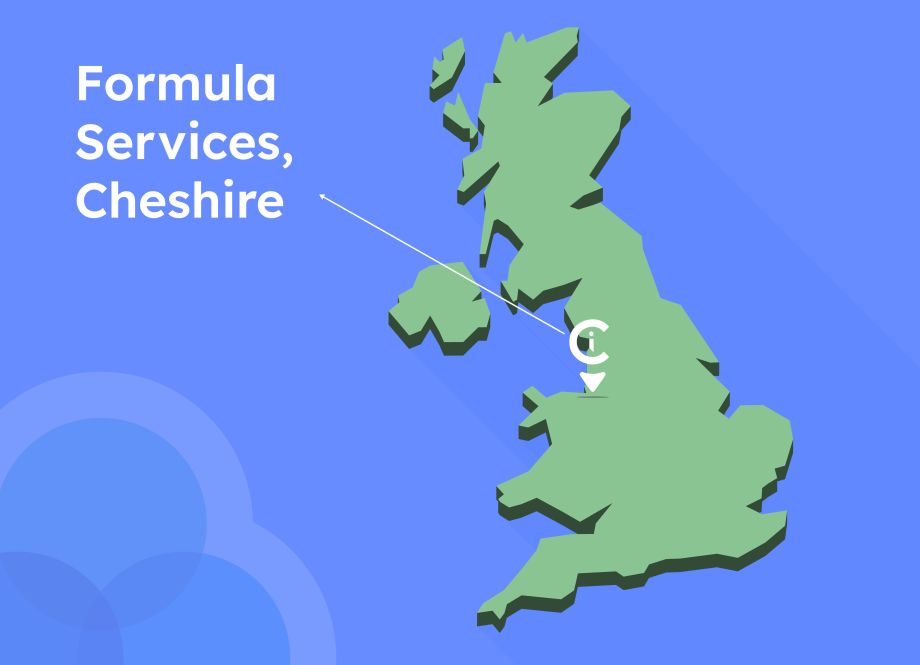 Truck wash
Self-service kitchens
Bar & Grill
Games room
Some drivers claim that Formula Services is the best truck stop in the UK. The facilities here are great quality for sure and inspired by Ferrari. You've got everything you need: showers, toilets, laundry, and a restaurant. The washing machines and dryers are free to use.
The basic facilities are great, but Formula Services is popular because of its extra luxuries. Drivers can rest in a massage chair in the lounge room, use the free games room, and fitness facilities.
At £29.00 for an overnight stay (meal included), Formula Services is a bit more expensive than most on this list. But we can see how the cost is justified. You may as well take a break in style.
What about security?
Formula Services is a secure truck stop. There are 36 CCTV cameras and a 24/7 security team to help keep you and your truck safe. The site is also fully fenced.
iCompario tip:
Prefer bringing your own food on the road? Formula Services' self-service kitchens has microwaves and oven for you to use.
Best Truck Stops in the Southwest of England
Smokey Joes Truck Stop, Cornwall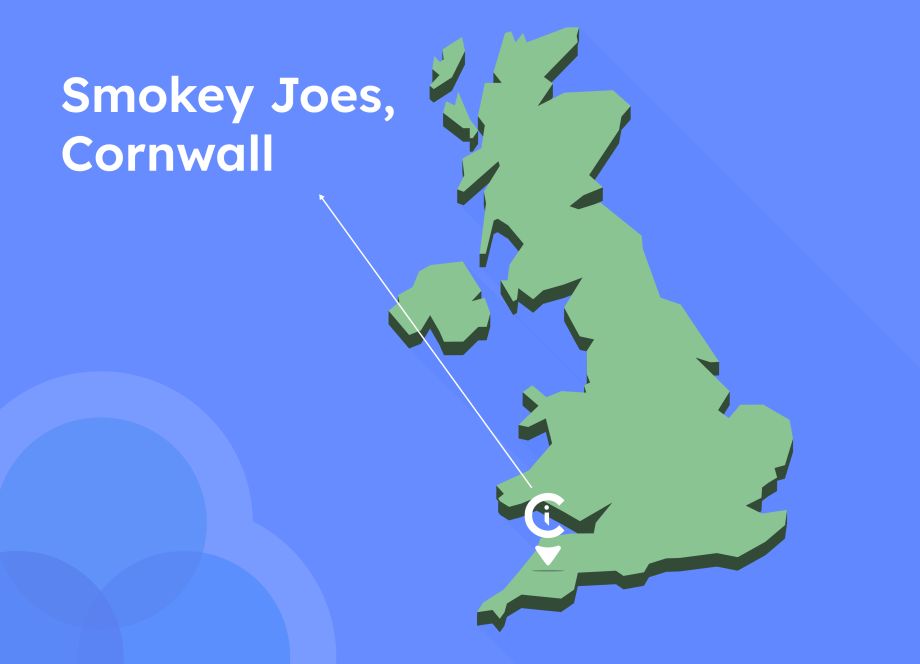 Showers
Wi-Fi
On site café
ATM
Smokey Joes is a smaller truck stop with 15+ offroad parking spaces. This site is mostly known for its cosy café which serves up British style comfort food. Smokey Joes offers very good value for money and big serving portions.
The truck stop is located off the A30 near Redruth. If your route takes you through Cornwall, Smokey's is worth a stop. An overnight stay is around £15, which includes a £7.80 food voucher in the café and a shower.
What about security?
Smokey Joes is in a quiet area and has well-lit parking spaces. If you're looking for fenced in spaces and security patrols, you might want to look for another truck stop.
What fuel cards are accepted here?
iCompario tip:
Smokey Joe's is the top-rated café in the local town. Their 'Hungry man's breakfast' always receives good reviews. It does live up to its name – you'll get a massive plate of Full English fry up including sausages, toast, mushrooms, beans and more.
Teddington Truckstop, Gloucestershire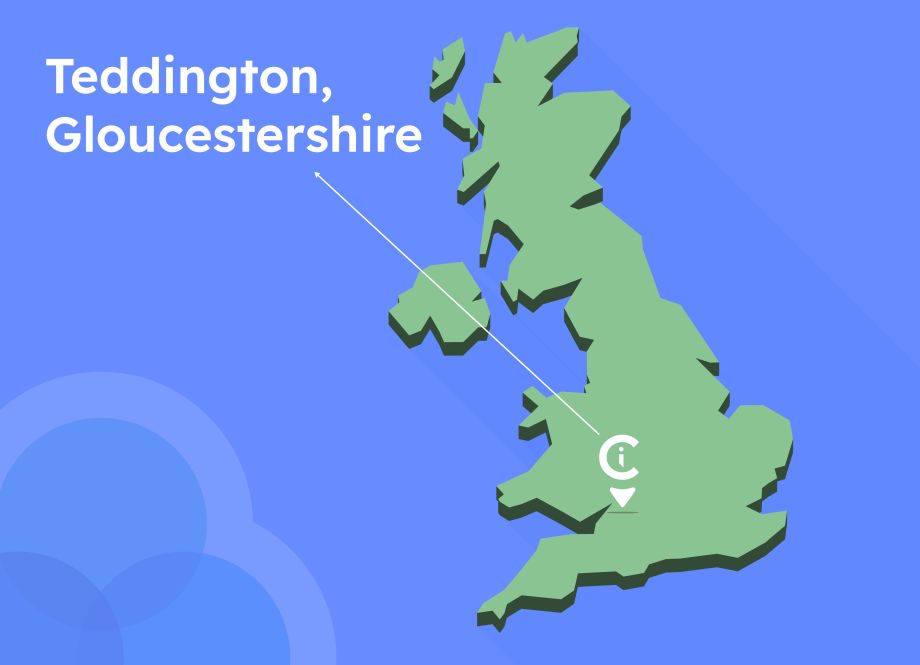 24/7 parking
Shower facilities
On site café
ATM
The Teddington Truckstop is located on the William Gilder business park. With 150 truck parking spaces, Teddington is a solid medium sized truck stop. And there's plenty here to make your stay worthwhile. If you're looking for a quiet place to refill on your route, Teddington is a good pick.
Food is served at the on-site café, which is open most nights until late at night. On Fridays and Saturdays, you might have to go into town for food. There are two showers here, one for men and one for women. You've also got toilet facilities and an ATM. Refrigerated trucks can park here too.
What about security?
Teddington has 24/7 CCTV, security patrols, and well-lit parking areas.
What fuel cards are accepted here?
Chippenham Pit Stop, Wiltshire
Restaurant & Bar
Outdoor gym
High-speed EV charging points
1-hour free parking
Chippenham Pit Stop is one of the most popular UK truck stops and we get why. There are over 80 parking bays to use, all of which are big enough for some of the biggest trucks out there. Got an electric van? The high-speed charging stations here will be a blessing.
The truck stop also has toilets and showers. You will have to pay a few pounds extra to use the showers, but we've found them to be in pretty good condition, so we'd say it's worth the money. The underfloor heating in the shower rooms here is a welcome addition in winter.
What about security?
Chippenham has CCTV cameras and night-time security guards for extra safety.
What fuel cards are accepted here?
Keyfuels
AS24
Silvery Fuel Cards
International Diesel Service
Best Truck Stops in Scotland
Route 74 Truckstop, Lesmahagow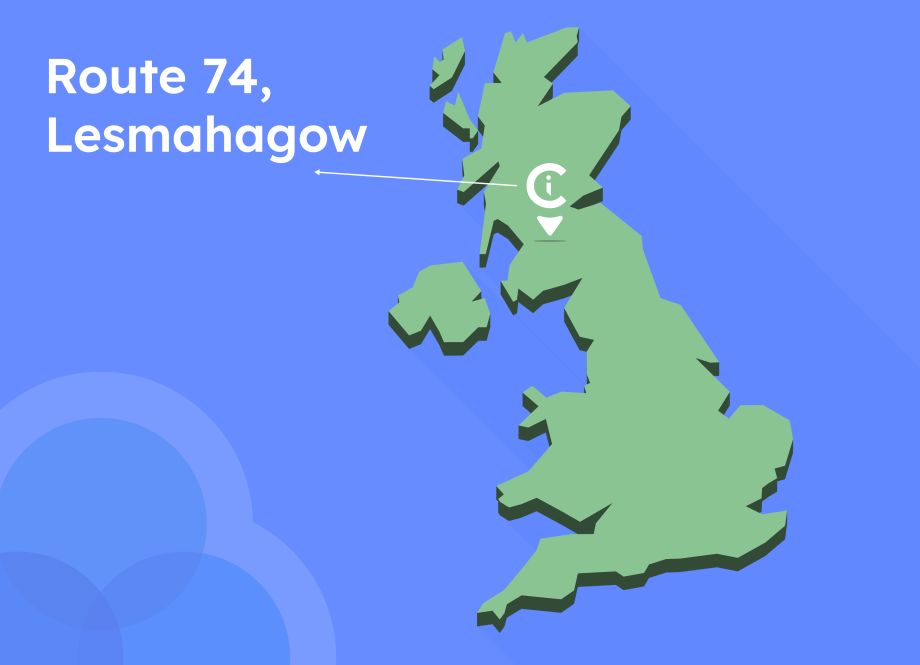 Cash machine
Truck and coach wash
24/7 toilets & showers
Wi-Fi available
Looking for the best truck stop in Scotland? We think we've found it. Route 74 is named after its location off the M74 just over 25 miles from Glasgow. The truck stop has 150+ parking spaces for HGVs.
There's a restaurant on-site for hot and cold food, shower facilities for men and women, toilets, and a laundrette. Car drivers can also get a car wash here. Parking is free for 2 hours.
What about security?
The truck stop has CCTV cameras around the whole site, night-time security guards, a monitored security gate, and a fully fenced perimeter.
What fuel cards are accepted here?
iCompario tip:
Fill up on 50 litres of Adblue or 300 litres of fuel for a free tea or coffee at the café.
Westway Lorry Truck Park, Renfrew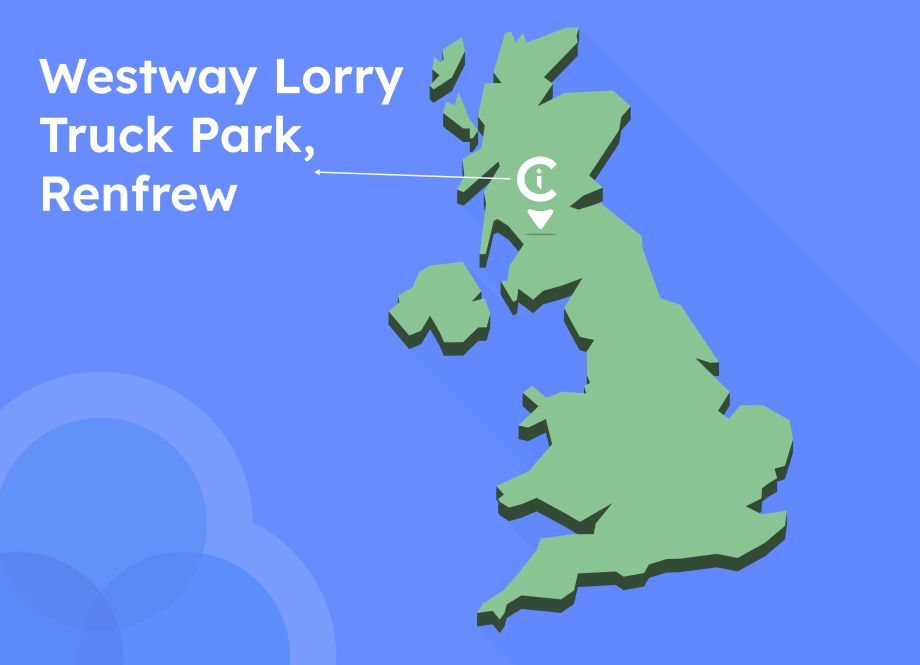 24/7 parking
Shower facilities
On site café
near the North Sea-Mediterranean Transport Corridor
Westway might not have all the luxury trappings of other parking sites on our list, but that doesn't mean it's not handy when you need it. When other sites around Scotland are full, Westway is a convenient truck stop to go to. Only a 15-minute drive outside of Glasgow, Westway only has 20+ truck parking spaces and is one of the cheapest on our list. An overnight stay will cost you about £17.55.
You've got the basics you need here: toilets, showers, ATM, and a café. Keep in mind that the café is closed on the weekends. We've found the café is open when the offices are open, so you'll probably have to venture into the town for food at night.
What about security?
Westway is basically a self-contained business park, so security is pretty good here. You'll find security guards, mobile keep patrols, a barrier-controlled gate, fencing, floodlighting, and CCTV. For one of the lowest overnight stay prices on our list, Westway gives you your money's worth in reassurance.
What fuel cards are accepted here?
The Fechan Diner, Ecclefechan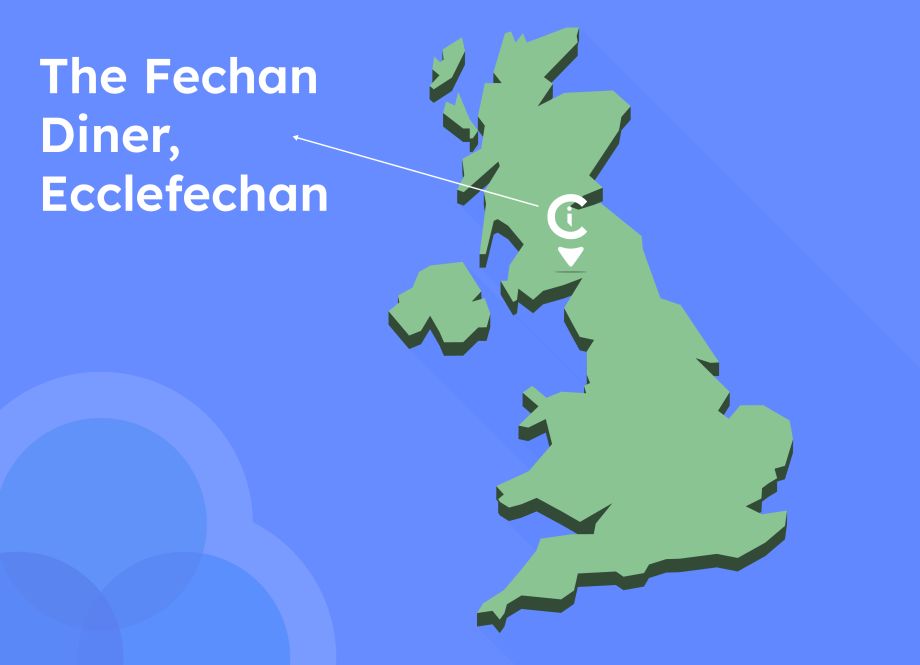 Free parking for 3 hours
24 hour Truck wash
Laundry facilities
On site café
The M74 has plenty of truck stops to choose from when you're going from Glasgow to Carlisle, so why choose Fechan? Fechan really does have everything you need for a cosy longer stay. For £19.20, you can get 2 nights weekend parking which is one of the best deals around. There's room for 40+ trucks at Fechan.
Fechan also has a diner that's open till 21:00 during the week, but it closes early during the weekends. There's plenty of bacon, omelettes, sausages, and toast on offer here. The rest room is worth a look as well. Inside, you'll find a mini library, vending machines, and a TV.
Need to pick up the essentials? Fechan has you covered. You can buy everything from toasters and bulbs to cleaning equipment here.
What about security?
Fechan is a pretty well protected UK truck stop with 24/7 CCTV and a patrolling security guard.
What fuel cards are accepted here?
SNAP
Certas Energy
Keyfuels
Best truck stop in Northern Ireland
Ballinderry Texaco, Londonderry/Tyrone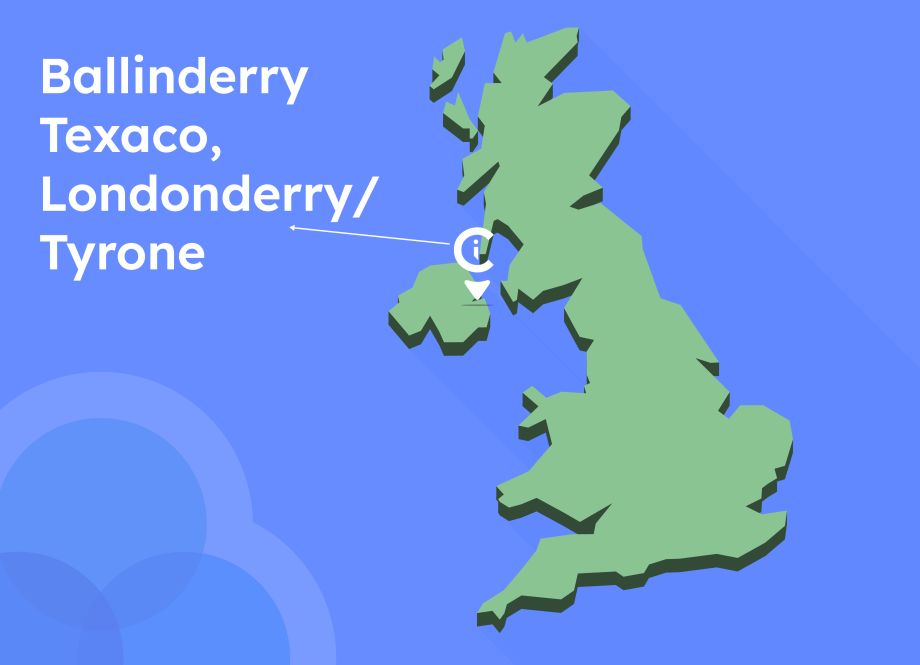 Fish & chips
ATM
Toilet facilities
Mini supermarket
Tucked away in Lisburn is a short and sweet station. You can refill on petrol or diesel here and buy yourself some nice fish and chips. The station is just off the A26. Round the back, you'll also find a hardware shop. Hey, you never know when you might need one. There's a decent sized parking area off the side if you need to rest for a while. The Texaco station also has a couple of food shops and a handy ATM.
What about security?
Ballinderry Texaco is a busy petrol station, since locals and car drivers use it too. You won't have an issue during the day, but overnight this isn't the most secure place to leave your truck. Still, it's a convenient truck stop.
What fuel cards are accepted here?
Best Truck Stop In Wales
Rheidol Filling Station BP Bunker, Aberystwyth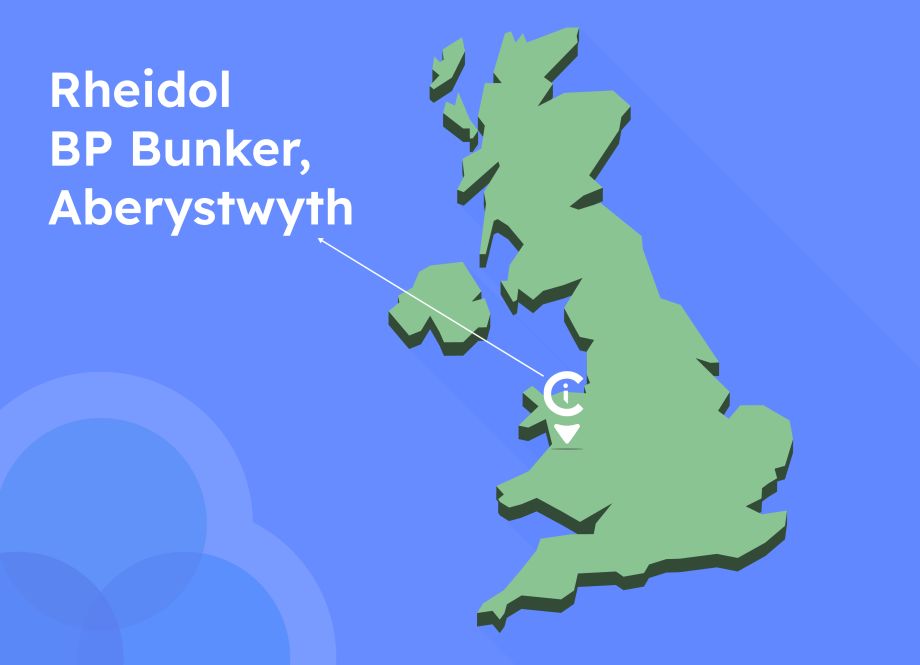 BP Ultimate fuel
Off license
Toilets
ATM
Looking to refill without going off your route? The Rheidol Filling Station is open Monday to Saturdays from 07:00 – 22:00 and 08:00 – 22:00 on Sundays. The station is on the A44, only a short drive away from Aberystwyth. While it's not suitable for an overnight stay, the Bunker site is one of the best stations in Wales to refill on high quality fuel and food without interruptions to your route. All the basics are covered here, including a little shop, café, public toilets, and is suitable for HGVs.
What about security?
For quick stays or a few hours rest in the day, you won't have an issue parking your truck here. The station is closed after 22:00, so you'll have to look elsewhere if you want an overnight stay. But you can't beat Rheidol Filling Station for convenience.
What fuel cards are accepted here?
What you need to know about UK truck stops
That's it for our list of the best truck stops in the UK. But that's not all that you need to know. We get you might have more questions. Here are all your questions answered.
How many lorry parks are there in the UK?
The UK has over 310 truck stops according to a 2018 government report. The highest truck park capacity is in the Southeast of England. The same report revealed that the East Midlands has the lowest average price for an overnight stay at roughly £13.20. The highest average price was London at £21.70.
What facilities do the best truck stops have?
Most truck stops in the UK offer toilet and shower facilities, plus a café. The best truck stops take things a step further with extra CCTV security, fences, and entertainment for the drivers.
What fuel card is best for truckers?
That depends on where you're going. If you're looking for UK-wide coverage, the UK Fuels cards are hard to beat for station network size. The best fuel card for you will depend on your business needs and your route. Where do you refill? If you already use Shell or Esso stations, then one of their branded cards might work well for you.
See our guides for Scotland and France for more information on finding the best fuel card for your route.
How often do truck drivers in the UK have to rest?
Great Britain has a 10-hour driving limit per day for all drivers on the road for work. Truck drivers have to stop and rest after 5 ½ hours for a 30-minute break. Or drivers can choose to take 45 minutes' worth of rest within 8 ½ hours – unless it's the end of your working day you also must take another 30-minute break after this. Every two weeks, drivers must also take 24 hours off duty. These times are recorded using a digital technography. The rules in Northern Ireland are slightly different.
Can cars stop at truck stops in the UK?
Sometimes, yes. Some truck stops also have suitable parking for cars, whereas others are for trucks only. If you're going to stay overnight at a truck stop, you'll want to pick one with good security and large spaces to avoid the risk of break-ins and accidents. We also recommend choosing a spot with Wi-Fi and mobile phone coverage. All of these on our list have Wi-Fi and most are close to cities, so your phone connection should be fine. The more remote the truck stop is, the worse your connection will be.
Read more on iCompario
Which Is The Best Truck Fuel Card?
Direct Vision Standard (DVS) Guide for Businesses
Why is there a lorry driver shortage? What can I do to hire the drivers I need?