Best Contractor Fuel Cards in the UK
Discount fuel at your favourite stations
Online invoices to save you time
Track your fuel usage on your phone
What are the best contractor fuel cards?
Contractors are a common sight in the construction industry, but they fill in the gaps in projects across many sectors. They're a great solution to many problems. The problem is what fuel cards for contractors are there?
The best contractor fuel cards are the BP Plus, Texaco Fastfuel, Esso National, and FleetOne. All of these cards ensure direct billing and potential fuel discounts. Here's what you need to know.
| | | |
| --- | --- | --- |
| Fuel Card | Best Feature | Where to use it |
| | Guaranteed discounts | UK Fuels, Jet, Morrisons, Tesco, Sainsburys, Texaco, Coop |
| | Choose your price type | Texaco, UK Fuels, Morrisons, Tesco, Sainsbury's |
| | Automated, digital invoices | Esso, Shell, BP |
| | Buy fuel at supermarket prices | Morrisons, Sainsbury's, Tesco |
FleetOne for guaranteed fuel discounts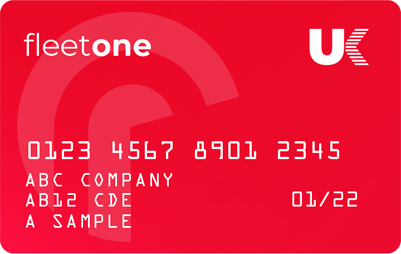 Fixed prices can work for many contractors, but others may find the guaranteed discounts of the FleetOne to be more appealing.
When you use your card at UK Fuels, Jet, Morrisons, Tesco, Sainsburys, Texaco, or the Co-op you're guaranteed a discount on your fuel bill. How much the discount is depends on where you are. You could get up to 10p off a litre.
Out of all fuel cards for contractors on our list the FleetOne has the biggest network with over 4,100 stations accepted.
Because of its big network and easy to get discounts, the FleetOne is our choice for the best contractor fuel card in the UK.
BP Plus contractor fuel card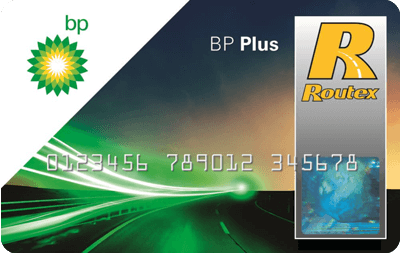 The BP Plus is a handy fuel card for every contractor thanks to its fixed prices. Every week, your provider sends you an update to let you know exactly how much you can pay for fuel at your stations. This includes Texaco, Gulf, Esso and BP.
Dodge local and mid-week price fluctuations with BP's fixed prices! As a bonus, this card comes with an online account system so you can easily manage your fuel usage. For managers tracking multiple fuel cards and contractors, an online account system is a must.
Thanks to BP's large network and partner stations of Texaco, Gulf, and Esso, no contractor will struggle to find a place to refill. Overall, this card is widely accepted with a range of benefits. It's hard to beat that!
Texaco Fastfuel card for petrol and diesel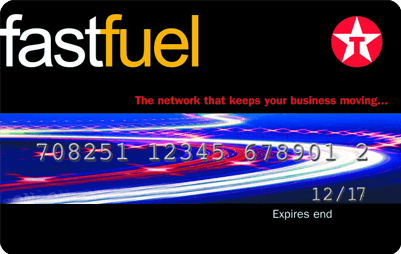 Petrol or diesel, that's the question. Whatever fuel you use, the Fastfuel card is a great one to have in your wallet. This is one of the most flexible cards you can get.
Some cards have a great network and benefits, but lock you into a price type not suitable for your business. With the Texaco card, you get to choose from pump or fixed prices. Choose what best suits you!
This card can be used at over 4,000 stations in the UK. That makes it one of the most widely accepted contractor fuel cards in the UK.
Esso National for nationwide contractors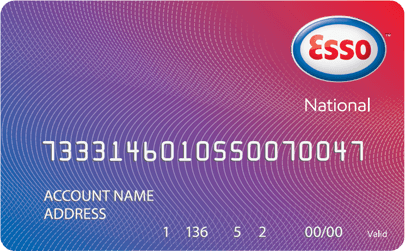 BP, Esso and Shell are some the biggest names in the fuel industry. If you use their stations, the Esso National is a great choice. The three brands all accept this card.
With over 3,400 stations accepting this card across the country, contractors across the UK won't face issues finding a place to refill.
The best part of the Esso National is it's easy to manage digital invoices. Fuel invoices are sent straight to your inbox, so you never lose a receipt again. For contractors who are self-employed, this is a great way to make your tax claims easier.
iCompario tip: get charge cards for plug in vehicles
What if your contractor drives a hybrid or electric vehicle? Don't worry, there's a solution. The FleetOne Rev can be used for petrol and electric, making it the perfect choice for electric-powered contractors and mixed fleets.
Benefits of fuel cards for contractors
Getting a fuel card can seem like a big decision when you're used to using cash or your debit card. But it has way more benefits thant you'd think. Cut down on paperwork, get competitive fuel prices and track your usage in one swoop.
1. Save time on VAT reclaims
VAT registered contractors can make significant reclaims on fuel with the right paperwork. Many contractors simply estimate their mileage, but this could underestimate how much fuel you actually use.
To get an accurate picture to send to HMRC, use digital fuel invoices from your card. These invoices are HMRC-approved, so there's no doubt about your claims. Get the money back you're entitled to!
2. Find fuel at competitive prices
Every contractor needs to refill. But are you filling up at the best price? Fuel cards can help you get competitive prices at your favourite brands. The FleetOne is the best choice if you want a discount every time, while fixed prices can give you higher discounts on occasion.
3. Track your usage online
Tracking your fuel usage is important to stay on budget. With an online account, you always know what you're spending on fuel.
You can also change your account details and add or remove cards. Fuel card account systems cost you no extra and come with your card, so you may as well make use of it!
The online system can be used on your phone, desktop or tablet. Track your usage and see if you're on budget even if you're on the go.
Fuel cards for contractors in construction
Hired a contractor or firm for your construction project? You might benefit from construction fuel cards. These cards can give your contractors fixed prices for diesel and digital invoices for easier management.
The best fuel cards for construction contractors are the BP Plus, Texaco Fastfuel, and the European Diesel Fuel Card. See our guide to construction fuel cards to find out more.
Tax position of fuel card provided to third-party contractor
Employers are only tax-liable if an employee uses the card for trips including driving to and from work. This makes the card count as a taxable benefit and you may have to alter your National Insurance contributions.
Contractors aren't the same as employees. They fall under the self-employed category and are responsible for paying their own National Insurance.
Contractors and sole traders can apply for fuel cards on their own and have the cards registered in their own business name. Clients and companies they work with have no tax involvement.
If your contractor is a sole trader, consultant, or independent contractor then your tax position as an employer is likely to be different than your responsibilities to employees.
However, if you're an employer and your contractor is part of the Construction Industry Scheme (CIS) or other similar circumstances, then your tax position may be changed.
Tax is complicated! If you're confused about how tax would apply to your contractor fuel card, talk to our team and we'll get you in the right direction.