Time is money in the construction business and if you can save time then you can save money.
Finding the best fuel cards for construction businesses might seem like time wasted, but in the long run it's a great investment of your time.
Choosing the right fuel card gives you access to weekly fixed prices on fuel, cuts down on admin time, and helps you cut costs. 
We've explained how you can find the best fuel cards for your construction business.
Top reason to use fuel cards: they save your construction business money
Fuel is always a major expense – it doesn't matter whether your project is small or big.  
Choosing the right fuel card can help cut down on your expenses. How do fuel cards save money for your construction business? 
With fixed weekly fuel prices that let you plan out your transport costs

Giving you the online tools to monitor spending in an easy convenient way

Making it easier to claim back the VAT on the fuel that your company buys
This goes a long way towards decreasing costs and easing your business administration burden, saving money for your construction business.
Top 7 benefits of fuel cards for construction businesses 
Saves your construction business money 

Gives you access to interest-free credit 

Allows your company to track costs 

Makes it easier for your construction business to reclaim its VAT

Reduces the amount of admin work you have to do

Lets you monitor the performance of your vehicles and drivers

Offers a secure way of buying fuel for your company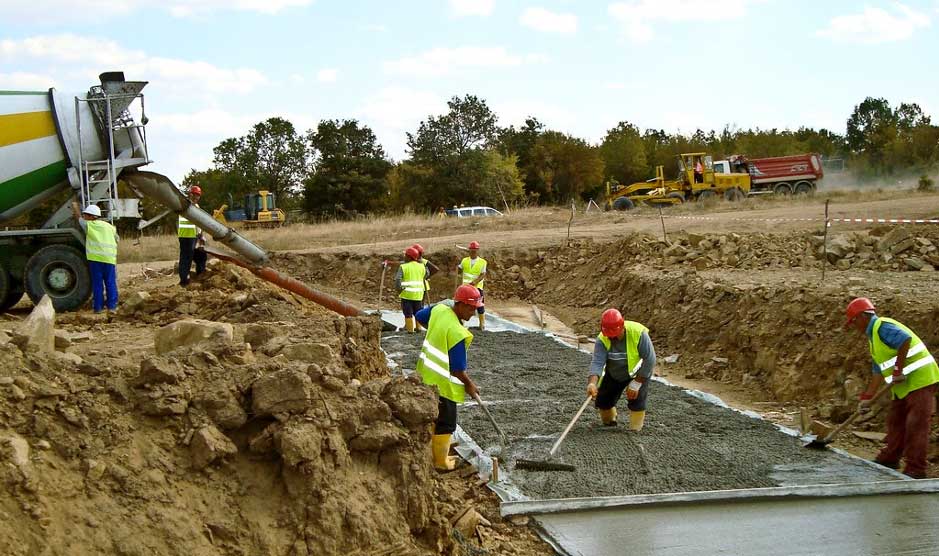 No. 1: s
ave money
Fuel cards help your construction business to save money in many ways.
Some of them offer a discount on pump prices, and the online systems plus phone apps that go with them mean less paperwork and in most countries more accurate completion of VAT returns, which increases the odds of refunds and minimises monthly payments.
No. 2: interest-free credit 
Every business needs access to credit at some point – it helps smaller companies to get off the ground and larger ones to manage their costs.
Fuel cards give your construction business access to interest-free credit, helping you to keep your company on the road and grow in the way you want it to. 
No. 3: track costs
All companies need to stay on top of their costs – it doesn't matter how great your service is, without proper financial management your business could run into the ground. 
Fuel cards come with account management software that tracks what you're spending on fuel. This allows you to see if there are costs that can be cut, or if there are areas you need to invest more money in – speculating to accumulate. 
Use your fuel cards and the apps that go with them to monitor fuel costs across your fleet.
No. 4: streamlines VAT reclaims
The pain of going through reclaiming VAT on fuel expenses can be time-prohibitive to small business owners – even larger companies don't want to spend more time making VAT claims than they need to. 
Fuel cards help your construction business to streamline its VAT claims – saving you time and helping your company get the tax rebates that it's owed. 
How? It's simple.
A fuel card management system can automatically generate an HMRC-compliant invoice, which helps you claim your expenses back.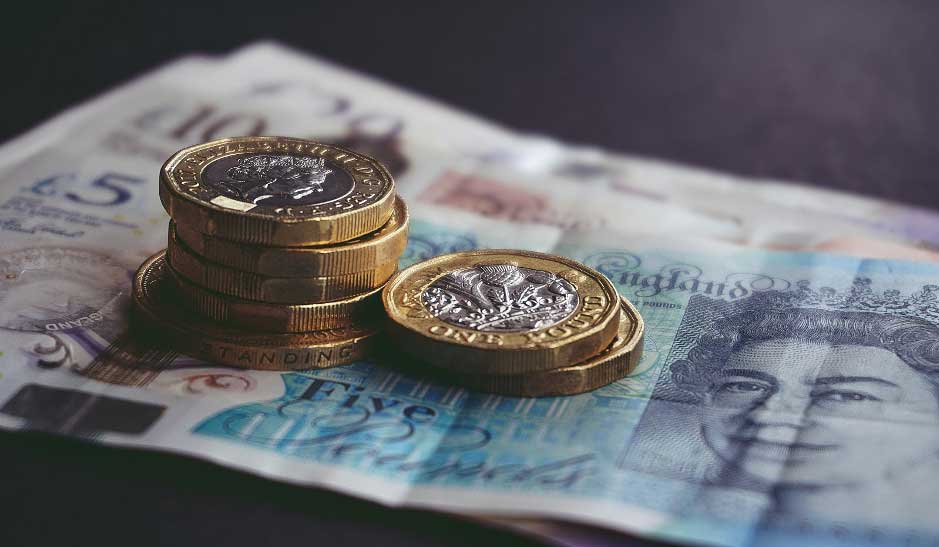 No. 5: reduce the administrative burden
Administrative tasks are time and money black holes for most companies. With the centralised reporting system that fuel cards and peripheral systems offer, you don't have to deal with paper receipts and expense sheets.
No. 6: monitor
driver & vehicle performance
Your drivers and vehicles are among the most important assets that your construction business has – without them your jobs won't get done and your company won't get paid. 
Getting the most from your vehicles and drivers is crucial to making your construction business as profitable as it can be – fuel cards can help with this. 
Fuel cards give you better visibility over both your own and your drivers' spending – you can also keep track of performance and vehicle efficiency. 
Fuel efficiency reports can calculate each of your drivers and vehicles' MPG, so you can identify employees who require additional training. Harsh braking, harsh acceleration, speeding, and idling events are all reported in real-time.
No. 7: card security
Security is one of the top priorities for every company – it keeps your customers and construction business safe. 
Fuel cards can help your business to stay secure. 
Fuel cards come with a PIN code just like bank cards do. With your account management software, you can set spending limits and create alerts for refuelling outside a given perimeter. Stolen cards can be deactivated immediately and any unusual transactions can be detected in real-time.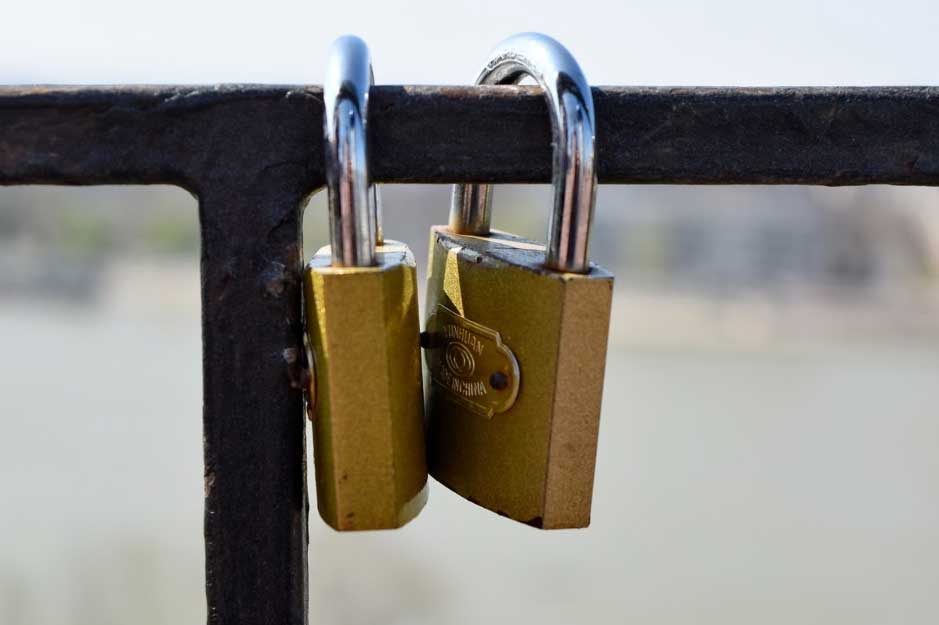 How do I choose the best fuel cards for my construction businesses?
With so many different fuel cards available for construction companies, picking one might seem like a daunting task. It is easier than it looks, but you need to know what to look for. Here are some things to consider before picking a fuel card:
Fixed price vs pump price
With a pump price fuel card, your construction business pays a regular or discounted price for fuel. You get a streamlined process of filling up and managing receipts, along with broad national network coverage. 
If you choose a fixed price fuel card, you pay the wholesale price for fuel for the current week. You get the weekly prices in advance and your rate doesn't change, no matter how much the retail rates fluctuate throughout the week.
Driver or vehicle fuel card
Your construction business can choose to link your fuel cards to a driver, a vehicle or both, to better monitor inefficiency within your fleet.
If you assign a card to a vehicle, you can get more information on its real MPG, keep track of miles driven and cost per mile, and set maintenance schedules based on the actual vehicle utilization. 
Fuel cards assigned to the individual drivers give you a more detailed overview of their performance and driving habits.
Fuel card coverage
An important factor to consider when choosing the fuel card works best for you is to establish which one offers the best coverage along your business routes. 
Ask yourself these questions: 
How far do your builders usually have to drive to the construction sites? 

Do your drivers have to go out of their way to fill up? 

Do you need to use HGV friendly fueling stations? 
Route deviation costs add up quickly, so make sure you plan the refuelling along your itinerary with the e-route station finder that comes with your fuel card management account.
5 best fuel cards for construction businesses 
There are many different fuel cards around and each offers its own benefit. 
With so many options to choose from, finding the right fuel cards for your construction business can be difficult. That's why we've listed the five best fuel cards for construction businesses – you'll be able to find the right one to meet the needs of your company.
| | | |
| --- | --- | --- |
| Name of fuel card | Why it's a great fuel card for construction businesses | iCompario star rating |
| BP Plus Bunker | Incredible motorway coverage for haulage companies | ★★★★★ |
| TruckOne | Access to an enormous network of HGV fuel stations | ★★★★★ |
| fuelGenie | Covers 1,350 Sainsbury's, Morrisons, & Tesco stations | ★★★★★ |
| EDC | Allows your business to refill in 21 European countries | ★★★★★ |
| Shell Multi-Network | Lets your drivers fill up at Shell, Esso & Texaco stations | ★★★★★ |
Are there fuel cards for small construction businesses? 
If you are a sole trader, a local building contractor or owner/manager of a small construction firm with few employees, don't think that fuel cards are not for you. 
Small companies and sole traders are perfectly eligible to apply for fuel cards. 
In fact, small construction businesses benefit enormously from fuel cards.
Operating at the construction sites, coordinating suppliers, communicating with your clients – these tasks take up a huge amount of your time as a small construction business.
Using fuel cards helps you to streamline your transport expenses and cut down on your paperwork – and no matter how big or small your company is, every construction business can benefit from saving time.
Are there fuel cards for new construction businesses? 
Having a low company credit score or no credit history sometimes limits a new business' ability to receive a fuel card. You shouldn't let this put you off from applying. Simply applying won't affect your credit score, and most providers have in-house approval procedures and will process applications as quickly as possible.
Our quick quote & comparison tools help you find the best fuel cards for your construction business 
Building an unrivalled construction business is no easy task, and with the plethora of options out there choosing the right tools for the job can be a time-consuming task – the same applies to fuel cards.
With the largest selection of brands and access to the largest fuel station networks, iCompario is the tool to find the fuel card that fits you best.