Business fleet solutions guide that'll save you time and money
Top-quality fleet solutions make business life loads easier!
And with iCompario, you can compare the market to get great deals on fleet management solutions. You'll save money! Plus, you make admin and upkeep tons easier.
Fleet solutions that benefit your business… guaranteed!
It's worth forking out for fleet solutions that'll make your life a lot easier.
From fuel cards to tracking software and EV charge points, you can take a lot of the hassle out of running a fleet.
Remember, they save you time and money! They're really great for getting the job done, so let's look at what's on offer and you can get using them ASAP.
Fuel cards keep your fleet on the move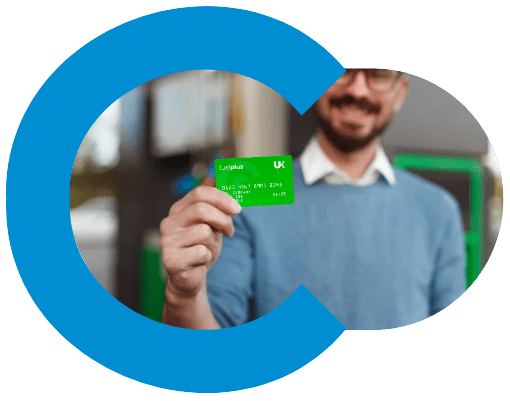 Fuel cards keep your fleet on the move! Your drivers fill up on short-term credit, while you pay the bill after. They're great because they keep petrol and diesel costs down.
With fuel cards you get a fuel payment system that's really efficient. All your drivers have to do is pay by the card you've given them when they fill up at a station. That's it! You can set whatever amount you want before they hit the road.
Some of the major perks you get are:
An online account that logs every fill up, the time and the location
Fuel VAT reclaims at the click of a button
Pump price discounts
Big energy companies, independent networks
You can compare the market right now to get the UK's biggest choice of fuel cards and tariffs.
Pick from the best energy companies, including BP, Esso and Shell. Or get great value multi-brand cars and fill up from supermarkets.
Basically, vehicle tracking lets you work smart. You can optimise your fleet as and when you need to, even when your drivers are out and about.
When you know exactly where your fleet is and what your drivers are doing, you've got more time to focus on your business.
Vehicle tracking at great value for money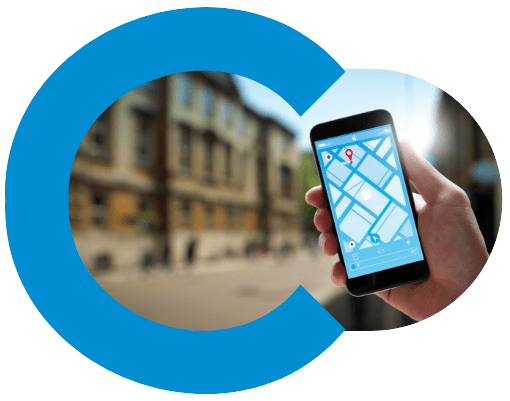 It's one of the cheapest fleet management solutions you'll get.
Offers start from as low as £2.50 a vehicle a month. And for that, you get a ton of great benefits. Stuff like:
Follow vehicles on a live map
Track ETAs on deliveries and keep customers in the know
Instant real-time updates on driver deliveries
Instant notifications on accidents or dangerous driving
Use data to reduce fuel, insurance and repair costs
Check out our vehicle tracking guide for businesses to find out more.
Or, ready to get setup? Compare the market to get the best deals, save money and make your fleet super-efficient.
Telematics makes your fleet management smarter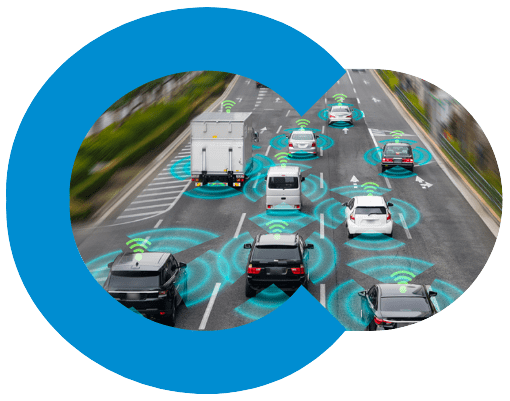 Telematics is all about getting a next-level fleet management solution. You work smarter and get all sorts of fancy data that lets you keep on improving your operations.
You can check out our five-minute telematics business guide for key info on this.
But putting it simply, telematics lets you remotely track the activity of your whole fleet. With a bunch of devices you can track:
Vehicle temperature with sensors and alerts
Real-time car, van and EV upkeep analytics
Tachograph data (that's recording speeds and distances)
Live vehicle tracking
Vehicle cameras to stop crime and get safer driving
Simply put, with telematics devices you can work smart and stay in control of your fleet. Got a drowsy driver? Telematics spots it and alerts you. Driver had a bump? Your cameras record everything can help in accident liability claims.
It's all fancy tech, but once you're decked out working life gets tons easier. Compare the market and get a quote today for great deals!
Dash cams
Get dash cams fitted to record high-quality videos of your drivers. Add an extra layer of protection to your fleet solutions with high-def clips that record collisions and prevent accident liability.
Get these devices installed in your fleet and you'll:
Quickly spot risky driving, like if your driver is smoking or talking on their phone
Get your drivers thinking about safe driving tactics
Improve driver efficiency
Record driving routes for the fastest options
Basically, you can monitor your fleet and make great long-term savings! Totally worth your time to have these, they're essential for any modern business.
We have a full dash cam buying guide you can check out. Or you can go and compare the market right now for a great quote.
Vehicle hire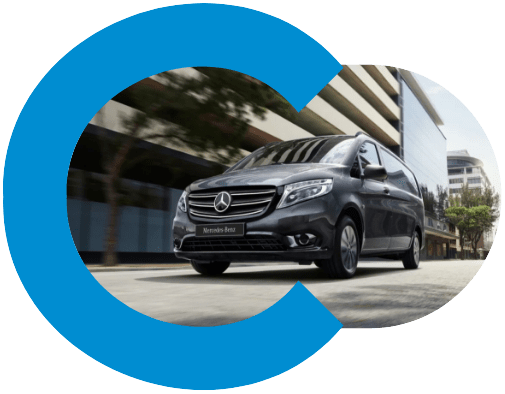 Businesses of all sizes can get top-quality vehicle hire. With prices as low as £85.00 a week you can get a fleet together in no time, or just add to your current batch when you need to.
There are two really popular vehicles for your fleet solutions. Let's take a look at them!
Van hire
Whether you need a small, medium or large-sized vehicle you can get sorted with van hire.
It's a very flexible option to go for if you need to create a fleet or add to your current batch. You don't get stuck with any long contracts, you just hire it for as long as you need to. Total peace of mind!
When you compare the market with iCompario, you can find deals like:
Flexible van hire: With this you can hire for as long as you need to! Amazing for short-term van rentals if you just need a new vehicle ASAP.
Long-term van hire: Got guaranteed work for ages? Long-term is for you! You get a great quality van, plus you don't have to pay for upkeep.
Sale and hire back: Already got a fleet? Get a cash fee while still using your fleet by hiring it back. Then stick that saved money back into your business!
When you hire a van, you save a ton of money and get fantastic flexibility. No extra costs! Just a top-quality vehicle when you need it. Get a quote to find out more!
Electric vehicle (EV) hire
Prices start at £163.60 a week with EVs! You can get the likes of the Mercedes eVito or the eSprinter at great prices.
You get the benefits of a fully electric vehicle, but minus the pricey cost of the vans you'd normally have to fork out for. It's a really cost-effective way to save a ton of money, which you can then put back into your business.
There are three options to pick from:
Flexible EV hire: Get an EV on a flexible basis. Hire it for as long as you need without any expensive long-term contracts hanging over you.
Long-term EV hire: Want an EV for a long period? This option sets you up with a top of the range EV for a guaranteed set of time.
Sale and hire back: Already got some EVs? You can sell your fleet to a rental company, then put that money back into your business.
All you need to do is compare the market, then you get a top-quality EV minus the cost of buying a brand new fleet.
Fleet insurance
Fleet maintenance costs can be high, but with over 120 insurers on the market you can quickly compare the market for the right deal.
You can quickly get yourself sorted with:
Motor fleet insurance
Commercial combined
Public liability insurance
Employer's liability insurance
Cyber insurance
It's crucial to protect your business and get you long-term success, which you'll be fully prepared for if anything happens.
And all you need to do is search the market! Get a quote. Get insured. Stay protected.
EV charge cards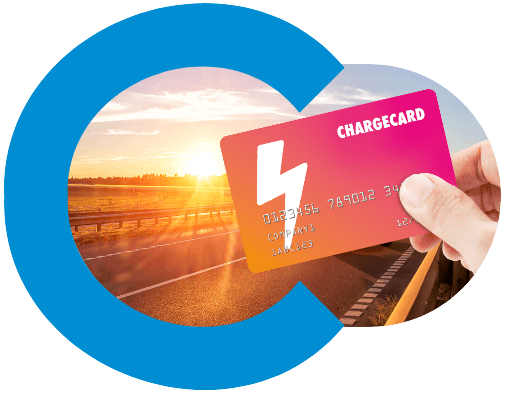 You can add EV charge cards for an excellent boost to your electric vehicles. If you've already got a fleet up and running, these give you access to a multi-network of charge points.
Public EV charge points are provided by different companies. And that does mean you can end up with loads of cards.
With iCompario, we recommend the Fleetone REV card.
With one of these, you get over 3,000 EV charge points across the UK. All from one card! That means you can fill up at hotspots like:
Morrisons
Tesco
Sainsburys
Co-Op
Independent stations
And you get clear as day pricing, fuelling and charge costs all in the same invoice.
That makes charging your EVs easier than ever! Apply for one today and you'll be up and running with a Fleetone in no time.
EV charging points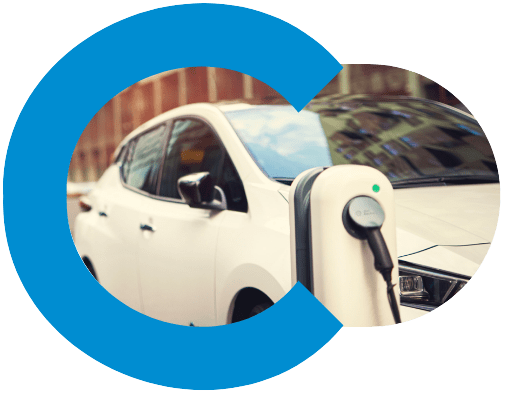 Looking to add EV charge points at your business? Well, you're in the right place.
These are a game changer. When you've got them installed at your business, it makes life a lot easier for your staff and visitors. All they need to do is park up, charge and then they've got their battery powering up.
That takes off a lot of range anxiety, especially for anyone arriving after a long journey.
EV charge cards are:
Easy to setup and install
Suitable for all EVs and hybrids
Setup to give usage reports
Ready with automatic employee repayments
Ready with options to add charge cards
Sound like a plan? It'll certainly take your business' EV friendly environment up another gear. So, compare the market for the best available deals.
Asset tracking
Asset tracking is low-cost and gives you great security features. Basically, it makes your asset management a lot easier.
With asset tracking, you get benefits like:
GPS location updates so you always know where your vehicles are
Extra security and recovery chances if anything is stolen
Make admin a ton easier
Self-installation is easy, with no wiring or complicated manuals to wade through
Long-lasting battery life that tracks your assets for over five years
Waterproof trackers! No British downpour will stop your fleet
Basically, you can use these to maximise your operation. Without an asset tracker, the chances of recovering your stolen vehicle are 5%.
With this fleet solution, you've got a 95% chance of recovering it. That's no-brainer! These cost-effective little gadgets will keep you protected. So, compare the market for the best value for your business.
Mobile phones comms to stay connected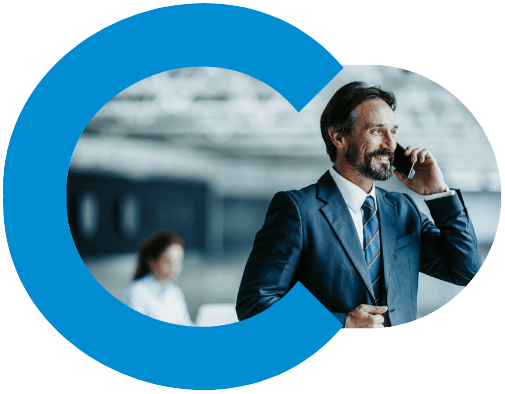 Believe it or not, a mobile phone is an amazing fleet management solution. You need to stay in touch with your drivers, after all.
Get yourself sorted with business mobiles like Vodafone, O2, EE and many more!
Or get your business decked out with great value business broadband and VoIP. Whether you need mobile handsets, contracts, productivity software or security you can always compare the market for the best deals.
Because there's no reason why your business shouldn't stay connected 24/7.
It's easier, and cheaper to do than ever. And it provides serious long-term value for money because you can never miss a talking point.
Get a quote right now to get your staff sorted with cutting-edge smartphones and SIM deals.
iCompario tip: Don't forget your SIM!
Already got your phones? From as little as £7 a month, you can get a Vodafone SIM with 1GB data, unlimited texts and unlimited minutes. Don't miss out on this one!
Get your fleet management solutions sorted
There are loads of fleet solutions around. But the trick is to pick the best ones for your business! And the starting point there is to compare the market.
All you have to do is use our online form and get an instant quote. From there, pick the best deals and you're all good to go.
Hit the road with these devices and with every mile you know you're working smarter than ever. So, get started! Get a quote.