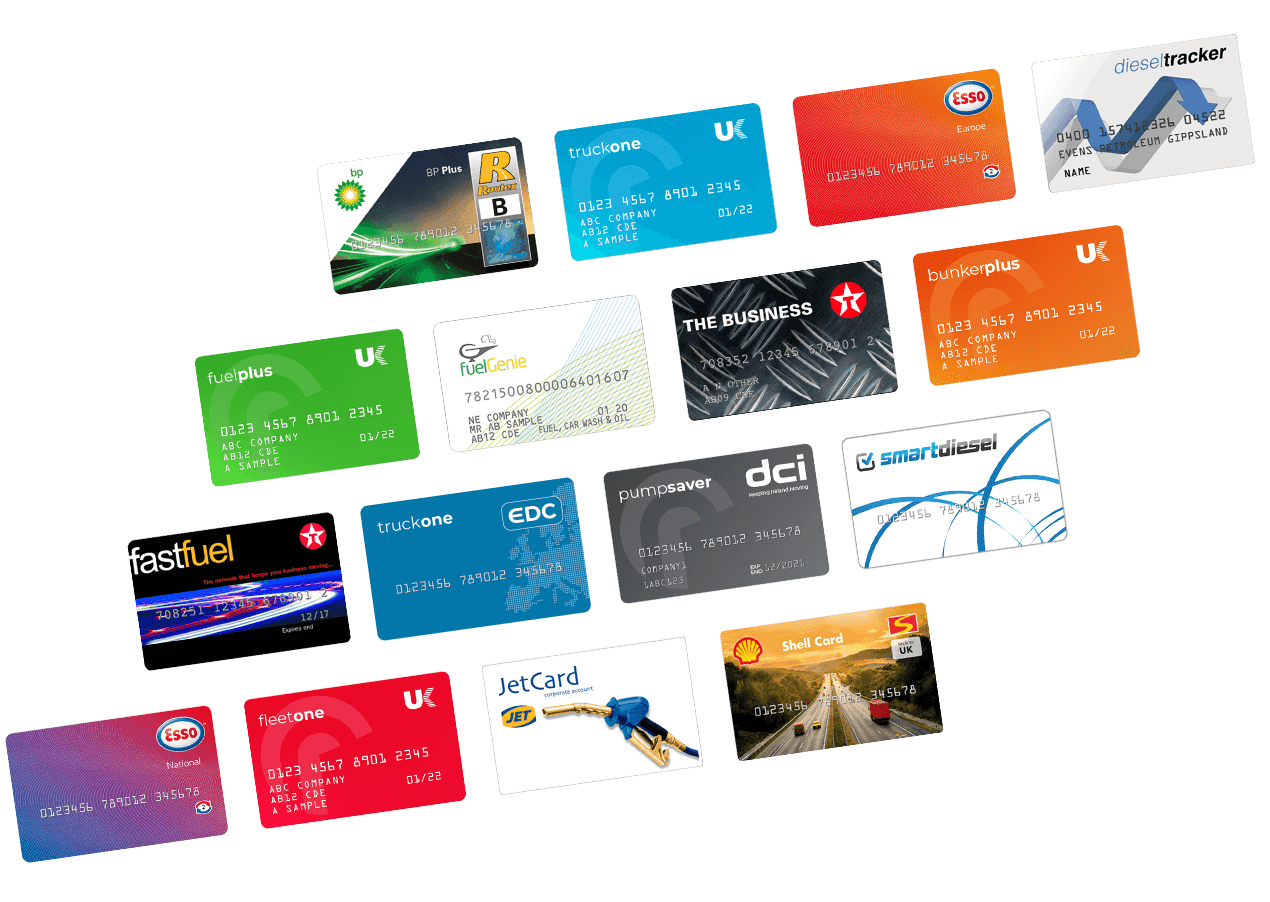 Fuel Cards For Self-Employed & Sole Traders
Compare sole trader fuel cards to cut down on fuel costs
Control your cash flow by paying for fuel weekly
Get deals in 30 seconds

Fuel cards make being your own boss even more enjoyable.
Being your own boss is great, but having to run every aspect of your business can also be a mental drain and prevent you from doing what you do best.
Fuel cards help take some of the pain away from running a self-employed business by saving you time on admin work and freeing you up to focus on more profitable tasks.
We explain the most important benefits of fuel cards, highlight the five best ones recommended by our expert team and show you how you can apply for your card today.
Best fuel cards for self-employed workers
Convenience and moving fast to take advantage of every opportunity you come across is vital to your business. That's where the right fuel card and vehicle management tools come into play.
Your self-employed company has its own priorities and you need a fuel card that matches your business needs.
You can find the perfect fuel card for your company by using iCompario's free comparison tool. Simply add in all the information that's important for your business and you'll get options for the best fuel card for you.
How do fuel cards benefit self-employed people?
Just because you're not incorporated, or a small limited liability business doesn't mean you can't benefit from the savings and free account management that large fleet operators enjoy by using a fuel card.
If driving is a big part of your business, having a fuel card can save you time. Fuel cards minimise the need to carry large sums of cash, make it easier and quicker to purchase fuel and significantly reduce the amount of admin for your company.
Fuel cards offer you access to credit and can be used in major fuel stations all over the country.
Fuel cards help self-employed workers manage their liquidity
Liquidity is crucial to self-employed workers. You need it to buy your equipment and build your business. Handling your cash flow smartly is a core part of keeping liquidity for immediate expenses, and using fuel cards can help by giving you a short-term rolling line of credit for fuel. The more you spend on fuel, the greater value this will add to you.
Fuel cards cover all the major petrol and diesel providers, including:
Using fuel cards makes budgeting quicker and more efficient
Sole trading can be tight financially, so you need to be your own financial planner as well as everything else. Fuel cards make this easier by providing you with easy-to-use tools that make it simpler for you to budget.
Fuel cards give you the following benefits:
A line of credit to buy fuel and pay afterwards
Every fuel purchase itemised online automatically
Summaries of your fuel spend for any time period
Invoices you can pay by direct debit, taking up no admin time at all
Clear spreadsheet downloads to make your accountant happy
The right data to claim VAT on business fuel back from HMRC – provided you have a business vehicle that you never use for personal journeys
If you choose a widely accepted retail rate fuel card and your key aim is just driver convenience, control over invoicing and receipts is even more important and the right systems will put hours back into your day.
Many fuel cards for sole traders come with no minimum spend
Many fuel cards have no minimum spend for sole traders. If you pick a fuel card without a minimum spend you can use it when you need to and spend as much as your business has to.
If you're the owner/operators of a sole trader operation or a two-person show then choose a card where you can get some great administrative benefits and end up with more time in your life for the important things.
Read more about fuel cards on iCompario
The Best European Fuel Cards for Businesses
Best fuel card prices: pump price vs fixed price vs pump saver
Best Land Rover Trackers in the UK 
Guide to the best fleet control systems in 2022